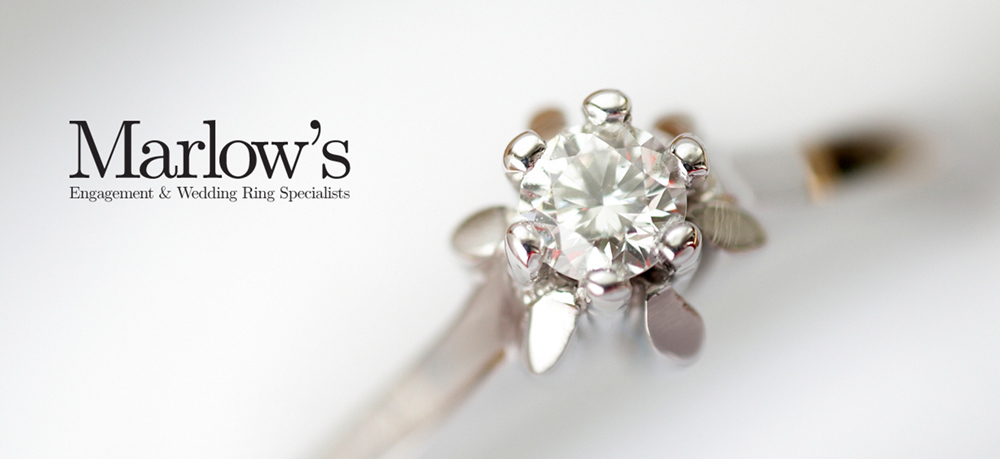 We delivered a new website, social media pages as well as organic search (SEO) and paid search (PPC) campaigns to Marlow's Diamonds, one of the UK's leading suppliers of certified diamonds. Located in the famous Jewellery Quarter of Birmingham, Marlow's is a family business that has been trading for three generations
---
About Marlow's
Initially established as a wholesaler and manufacturer of high quality jewellery, Marlow's has evolved into one of the UK's leading suppliers of certified diamonds. All of Marlow's products come with an Independent Certificate, whilst the business also has a completely ethical approach with regards to the sourcing of its diamonds.
---
How we could help
Even in an age which has seen the digital side of some businesses generate more turnover than the offline divisions, because of the personal and emotional sentiment that comes with buying wedding rings and expensive diamonds, Marlow's attracts most of its trade to its brick and mortar store in Birmingham rather than online.
Despite this, Marlow's wanted a freshly designed website to reinforce a strong brand reputation with a visually appealing and functional site. Also, Marlow's hoped that a new site would help to gain new enquiries from the 20+ age demographic in addition to its current 30+ customer base.
---
---
Designing and building the new site
Our Design team worked with one of our developers to plan a complete re-design of the Marlow's site. This included the product pages, with each page planned to have its own carat, clarity and colour slider function to help create a truly personal product for each customer.
Using a third-party software program, we also planned to create a 'Live Diamond Search' facility which would allow the user to select ready-made diamonds based upon their selected search criteria and preferences.
Also, we intended to replace the product images with moving animations.
---
"The team at Click Consult have delivered us with a product that is both exceptionally functional and something that we're immensely proud to showcase to customers and clients."
Marlows Diamonds
Download this case study