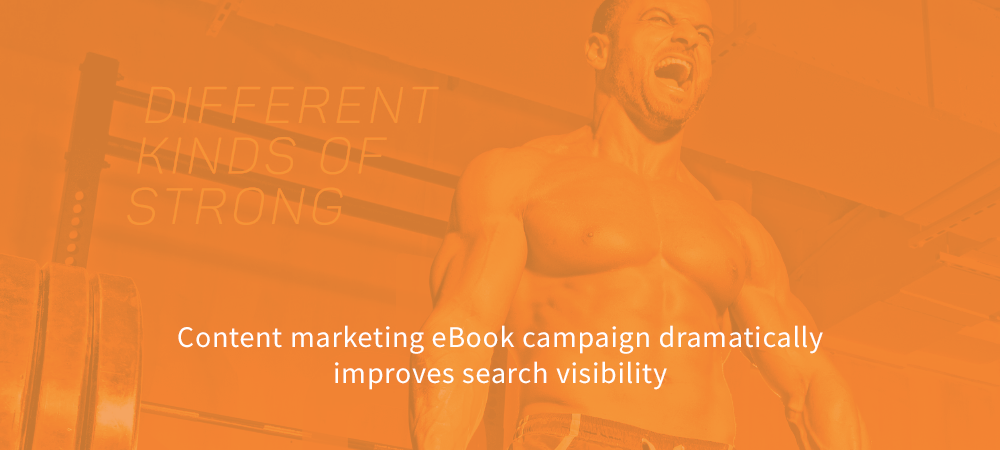 In January 2015, Click Consult were tasked by Monster Supplements to create a series of eBooks that resonated with their client base, and a blogger community that are passionate about health and fitness to develop SEO visibility and produce strong, shareable content
---
We focused our attentions to the creation of two eBooks under the category. "Different Kind Of Strong". Using customer analysis and our blogger identity tools, we developed a concept that anyone, in their own sports, is a "different kind of strong". We found that this sentiment worked for multiple sports and hit a wide variety of bloggers and media sites across the health industry.
Bodybuilding is no stranger to the health supplements industry and where the success of our first ebook, Kickstart 2015 tapped into those wanting to make a health change and the January health kick usually associated with the Christmas over indulgence, our Different Kind Of Strong Bodybuilding book looked at the art of bodybuilding. Developing the right mindset whilst training with the correct levels of intensity to consuming enough calories was something that truly stood out and fitted the Monster Supplements brand proposition.
Completed with strong creative and insider knowledge into the world of bodybuilding, our Monster Supplements eBook in Bodybuilding is a well rounded and powerful piece of content marketing that has been popular amongst the bodybuilding community.