Are you concerned with a drop in traffic? Need some advice on how to boost your organic search results? Click Consult can help.
Our team of thought leaders work tirelessly to develop bespoke strategies and create new methods of improving online visibility. Once we collate all of the information out marketing team put together these handy resources so that you know, what we know.
Using colourful content and cutting edge design Click Consult bring you a wealth of knowledge in an engaging, shareable manner.
Click Consult is always attempting to make things easier for fellow search marketing professionals.In our latest resource – the traffic drop troubleshooter – we give you insights relating to the best practices when it comes to Google penalties.
Click Consult understands that reviews of your analytics, rankings and traffic data can cause panic if you see an unexpected drop. As such we've plotted a series of simple questions to help you find out if you have been impacted by a penalty and, if so, which one it is. The decision tree includes:
Simple question and answer steps
Clear paths to decide if you have been affected
Easy to follow indications of possible algorithmic penalties
Quick directions to possible solutions
---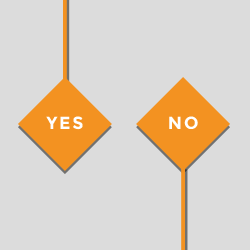 Troubleshooter
Noticed a drop in traffic? Worried about a penalty? Follow our decision tree to find out.
View