A solid Digital PR strategy is imperative for any good marketing campaign if companies want to ensure their story is the piece that is picked out from the crowd, and selected by journalists to be featured in the wider media
---
PR is all about influencing, engaging and building a relationship with members of the public across a range of platforms to enhance your brands' reputation through an honest and distinctive brand voice. If you manage to find the right news hook, your brand can reap the benefits by connecting with the masses and growing your business online.
Adopting a Digital PR strategy that fits into your brand isn't always easy, however. It's important that your approach doesn't focus on selling your brand, but instead focuses on being able to find a newsworthy story that stands out from the rest, evokes trust and harnesses engagement.
Here's our latest ' 10 Steps to Digital PR Glory' infographic – handy if you want to up your search marketing game and get your content in front of the right audience:
---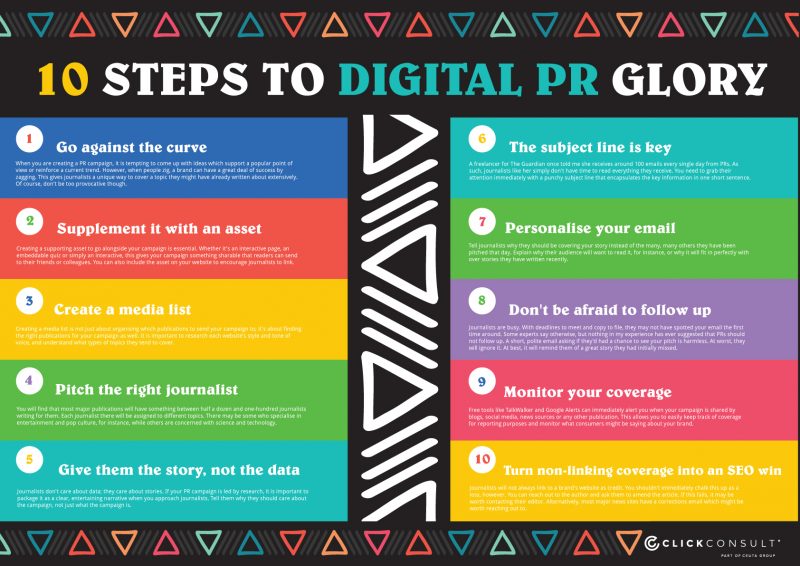 ---
Click Consult is proud of its strategic approach to search and believes that pushing the boundaries of best practice forward is an important part of what makes it an award winning search marketing agency. To find out what Click Consult can do for your brand, contact us today; or for actionable industry insights, check our blog or resource pages.