The art of good paid search marketing can best be described as a bridge between you and your potential customers. It is a type of marketing that is both inexpensive and scalable, and which puts your products in front of potential customers at the exact time they are looking for or considering the products and services you provide.
To put it simply – PPC campaigns, and the logic behind them, can be summarised by the following steps: 
Create your ads 

Bid on ad placements in a search engine's sponsored links section related to your business and target keywords

Pay the search engine a fee for each click
Sounds simple, right? Well, whilst the basics are easy to understand, the secret to success is in the way you optimise your campaigns and the changes  you make in order to get the best from your ads and your paid search.
This 'Campaign Optimisation – Driving Success Through Paid Search' eBook look at a range of ideas relating to paid search, will aim to tell you how to create a campaign, and will look at some of the things that you can tweak in order to get the very best from your marketing including:
What is paid search (PPC)
Campaign elements you can optimise
Smart bidding
Audience targeting
And more…
Know someone that would benefit from this eBook? Why not share it with them via social media?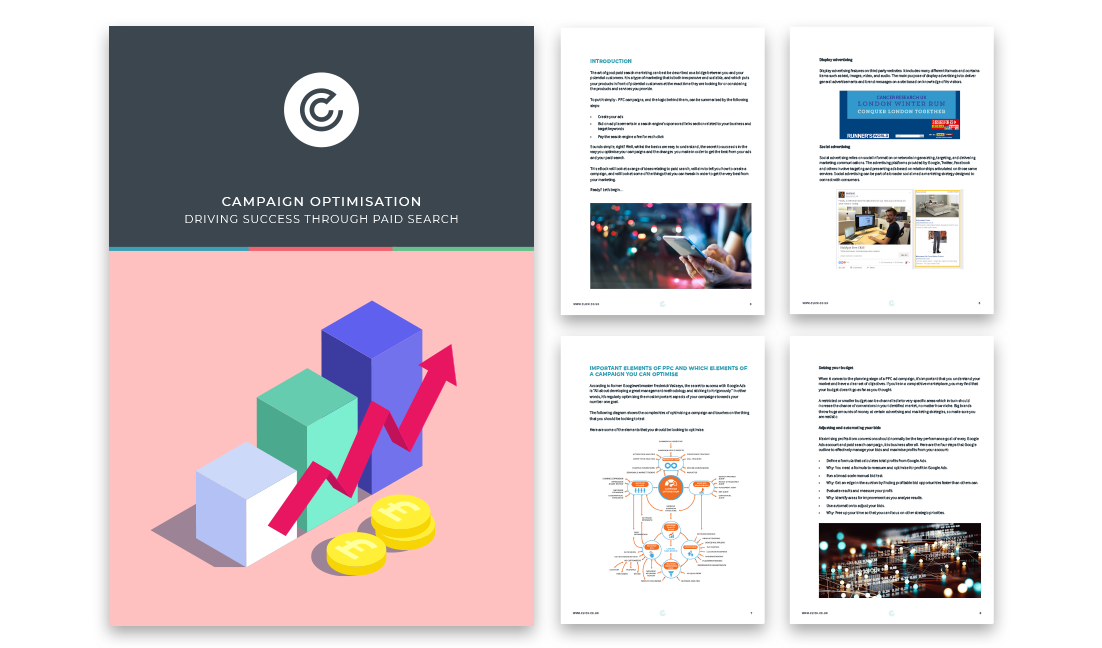 The contents of this eBook highlight many facets of PPC and should give you an idea of the versatility with which ads and campaigns can be created. This being the case there are many things you can tinker with and if you get it right then there is a real opportunity push on and gain more conversions.
We'd recommend that you constantly trial different methods and test different areas. Campaigns should be flexible and get the most from your audience, something that only happens through constant evolution. 
For those of you out there who want a more comprehensive look at PPC then why not get your free copy of our PPC Uncovered series?