Whether you're brand new to PPC, or looking for an easy way to pass on the basics to a trainee or colleague, this easy to understand infographic gives you the basics about the Conversion Funnel in nice, quick, downloadable, printable and embeddable format
---
Even for those heavily involved in paid search (PPC), the journey on which a buyer embarks before reaching the point at which they convert can be tough to understand let alone convey, Click Consult has produced this infographic with the aim of demystifying the often winding road that leads from awareness to conversion.
Regardless of what your brand sells, manufactures or promotes, your consumers will always embark upon a journey – one that varies in length, duration and distance from individual to individual, but one which must be plotted. From their initial consideration phase – wherein they realise a 'desire' to the eventual moment that they click 'buy' or 'download'; in order to ensure you make the most of site traffic, it is vital that a brand understands the journey so that it may place signposts at the right junctions on the path.
Click Consult was one of the first UK agencies to provide a PPC service to its clients and, throughout the intermediate time, it has learned a few things. The following infographic offers a quick and easy reference, one which assumes no need for prior knowledge, to the three most basic sections of a conversion funnel – and how they relate to the buyer's journey.
---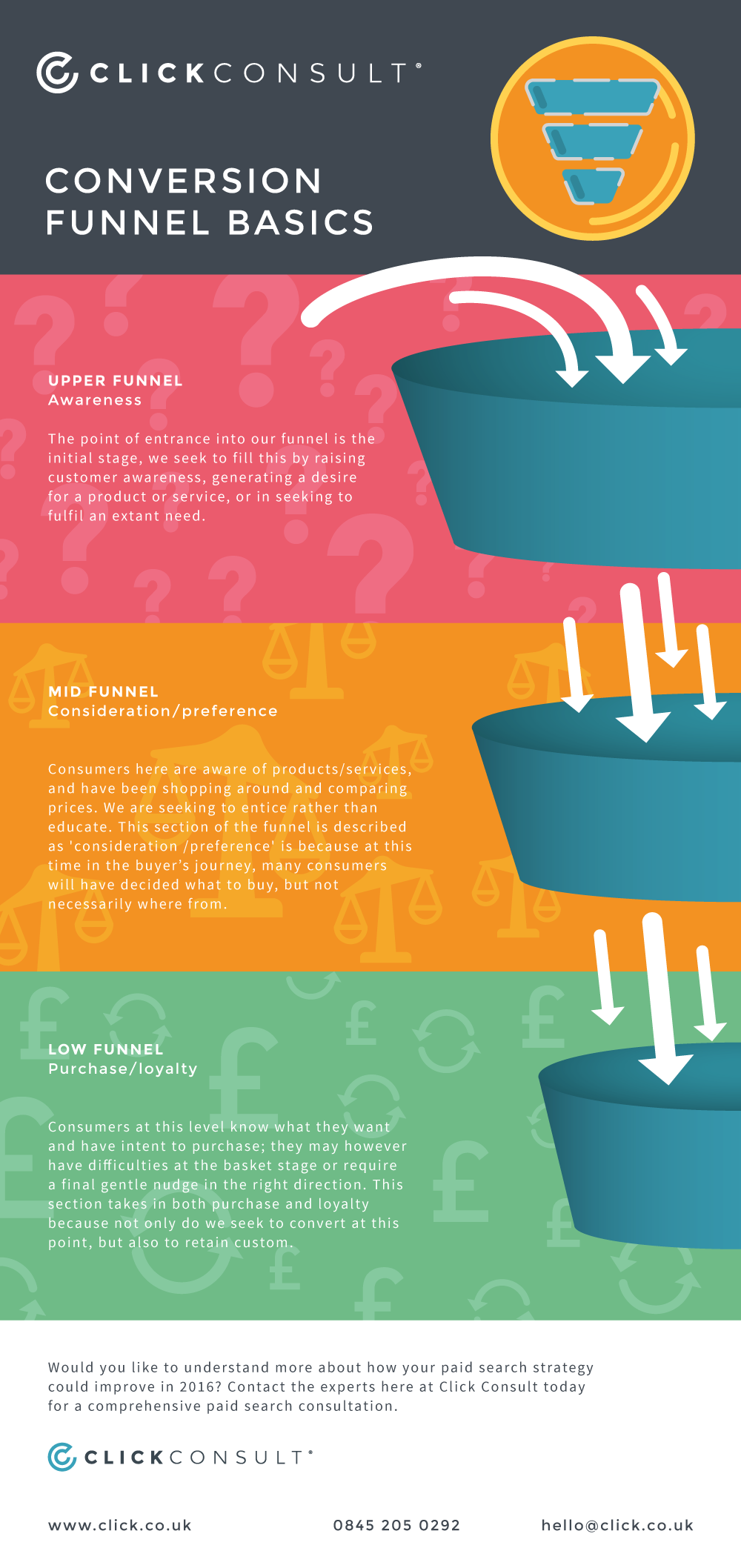 Share This Image On Your Site
---
Feel free to share, embed, or even print out this handy infographic for use in training and development or simply for reference. We strive to communicate our experience in new and easy to understand ways.