Click fraud and similar concepts have been bubbling just below the surface for many years, but as Google increases the level of automation, it's understandably increasing the level of concern around issues of ad spend and exactly where it's going
There have been several tools launched that promise to discover every invalid click on one of your ads, but – in truth – Google has actually improved considerably in its ability to detect and remove the invalid clicks and interactions from campaigns.
However, in this eBook we'll show you how to check your campaigns for invalid clicks and interactions, how to try to limit their number by making better ads, and how to check manually if you want to make sure you're not missing anything.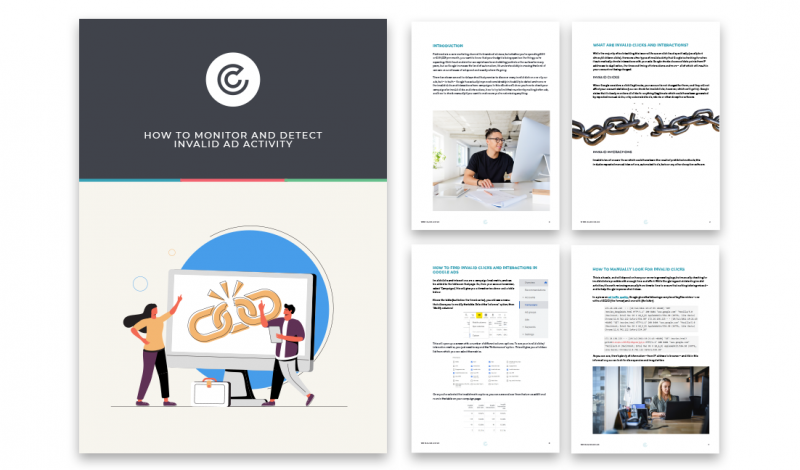 The How to Monitor and Detect Invalid Ad Activity eBook includes sections on:
What are invalid clicks and interactions?
How to find invalid clicks and interactions in Google Ads
5 tips to avoid invalid activity
Optimising your existing website
How to look for invalid clicks
And more…
Depending on your budget, basic monitoring of your campaigns will generally be enough to ensure that you're not spending your hard-won ad budget on invalid activity.
Google is improving its ability to detect this activity, but it's unlikely to make a big push without some pressure from advertisers. For that reason, larger budget campaigns should take some steps to monitor for invalid activity – whether manually, or using code or a third-party tool – to ensure that they are double-checking Google's sums.