Instagram and parent company Facebook have a long history of innovation, but an equally long history of cherry picking their competitors best features for themselves. While the fairness of this approach is open for debate, it does ensure that brands on the Instagram platform do get the best features sooner or later.
With this in mind, and Instagram's release of on platform purchasing in the US and its large and growing eCommerce offering, we thought we'd put together our argument in favour of the social media platform as a must have for eCommerce brands.
While we're under no illusion that the social platform – this or any of the others – are likely to surpass the branded website, Amazon or other retail sites, they do present an opportunity – and more so as they try to keep consumers on their platform rather than directing traffic externally.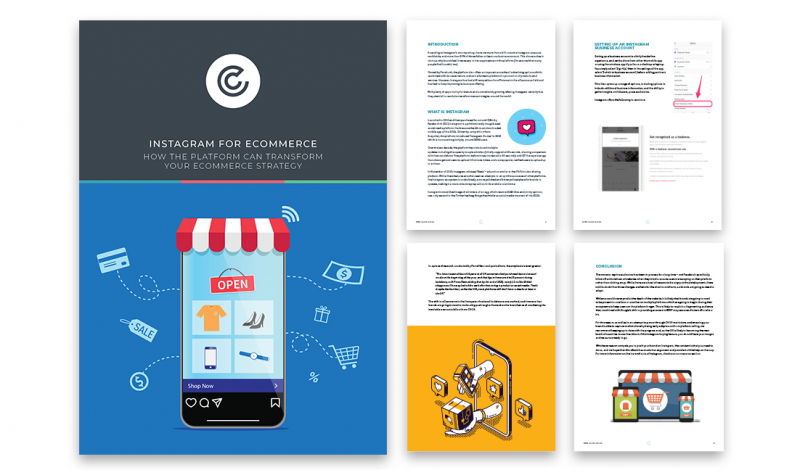 The 'Instagram for eCommerce' eBook includes sections on:
What is Instagram for Business
Setting up an Instagram Business account
Why we think Instagram can revolutionise eCommerce
And more…
Know someone that should be focusing more on Instagram? Share this eBook with them!
This eBook deals can be considered a primer on what Instagram has to offer eCommerce brands, and an argument as to why brands need to take it seriously as a potential sales platform.
For links to our other Instagram eBooks and resources, you can look here. For anything else, why not contact us to see what we can do for your brand?