Whether you're brand new to PPC, or looking for an easy way to pass on the basics to a trainee or colleague, this easy to understand infographic gives you the basics about keyword intention in a quick, downloadable, printable and embeddable format
---
Keywords for PPC are part of a journey towards conversion – that's why we've represented it as a spiral rather than the more traditional visual metaphor of a target. With a target, anything less than than a bullseye (ie, conversion) is a miss, yet each keyword target fulfills a separate need and caters to a different level of intent.
To ensure you are practicing the right keyword strategy, ideally you should be covering as many of these as possible to guide the consumer towards your goal. Some journeys start close to the centre, some do not follow the expected route so, by being visible at each step, you can avoid missing an opportunity.
In segmenting your keyword lists by level of consumer intent, you should remember that there are levels of intent inherent to specific searches. For example. A search for 'buy white adidas trainers' would sit much closer to conversion in the spiral diagram below than a search for simply 'white trainers'.
Ongoing keyword research is key and should form a regular part of your PPC account management strategy. This will continuously improve and strengthen the account, your ads will become more relevant and targeted, and your conversions and ROI will improve.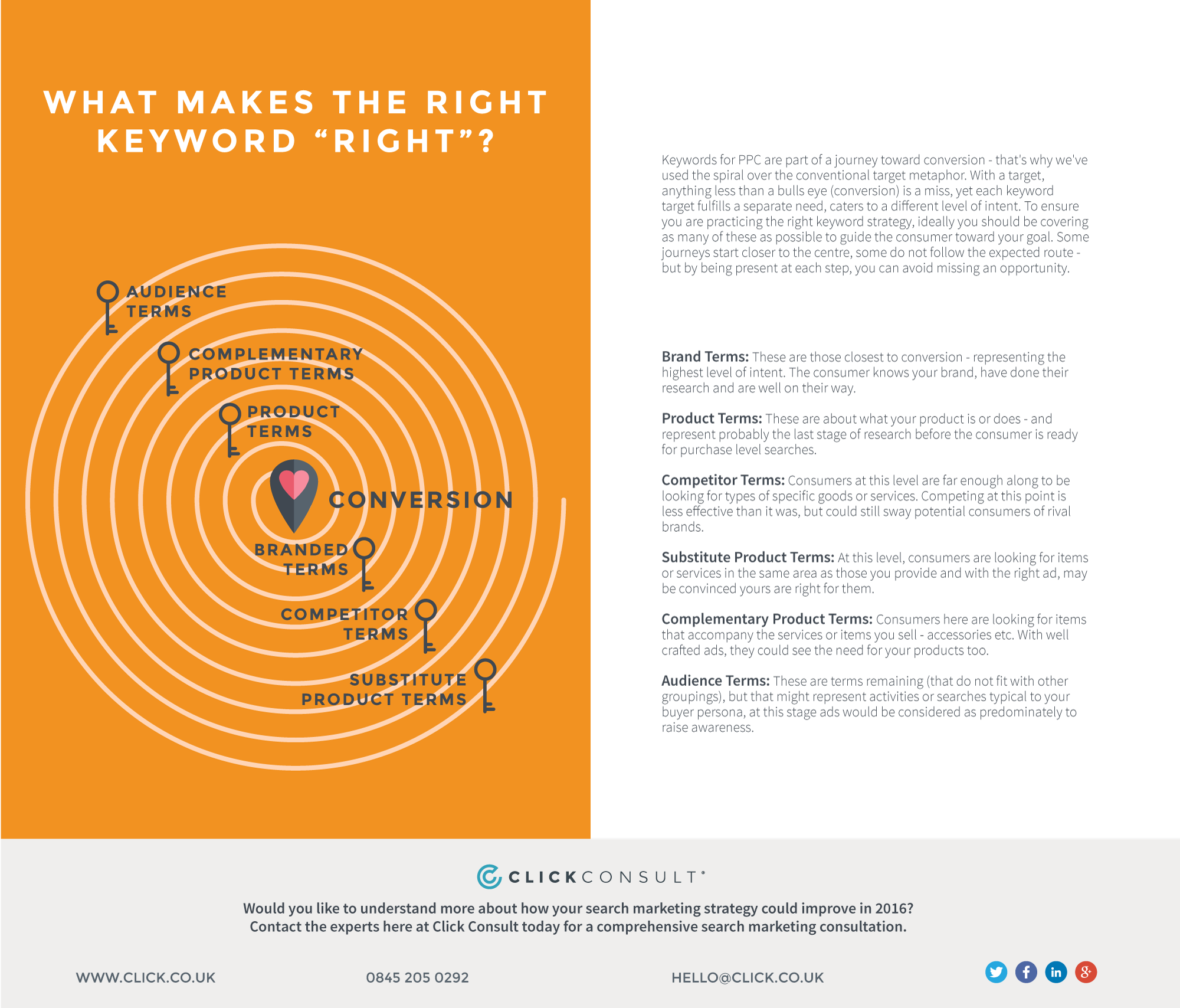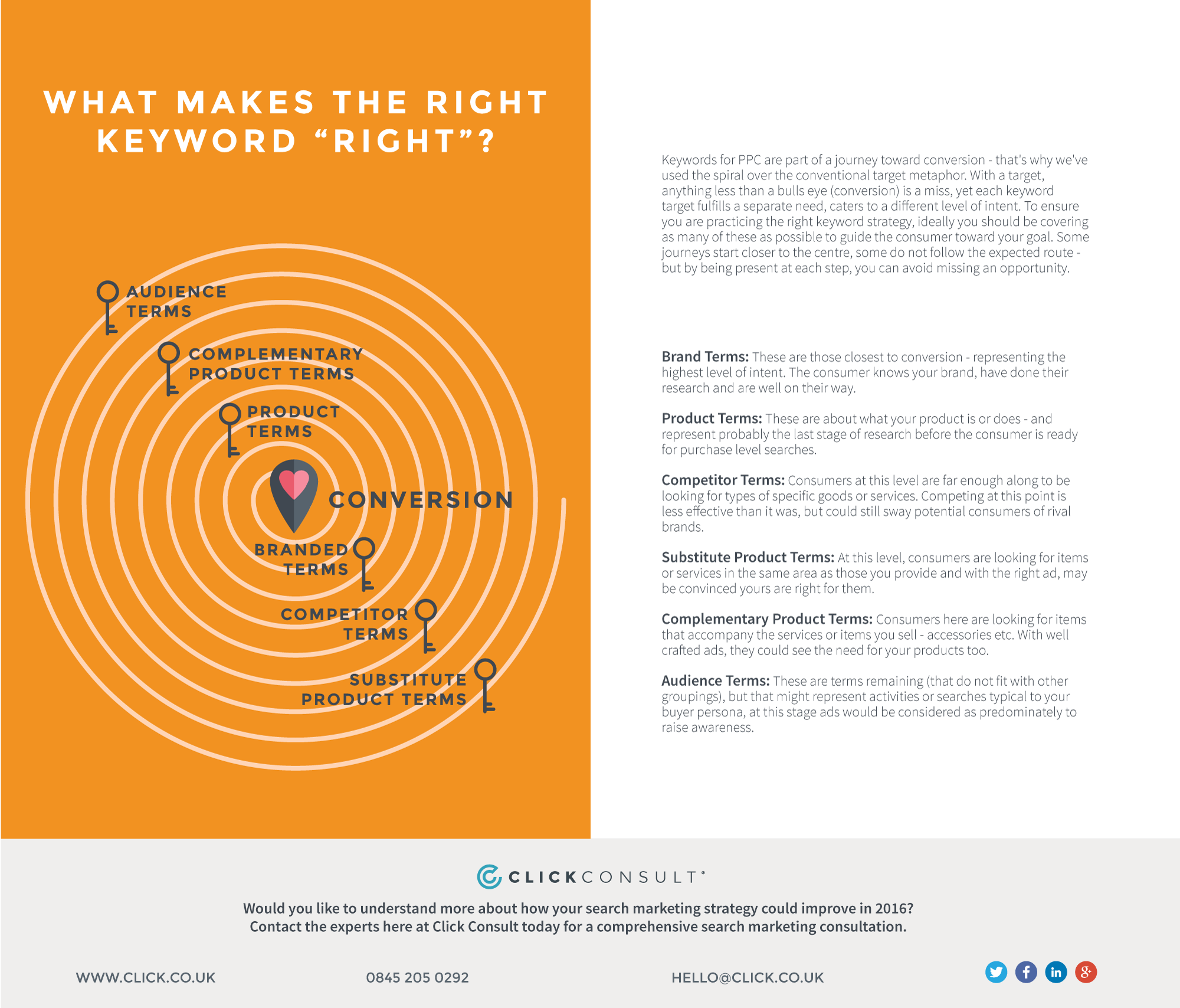 Share This Image On Your Site