Keeping up with marketing's fast evolving trends can be difficult. What is an essential part of a well-executed strategy can sometimes fall behind – this is where Click Consult can bring you up to speed with the latest trends for each quarter of the year.
Search and digital marketing are untameable, and forever changing; which is why a retrospective look over the past quarter makes it easier to navigate through the complexities of marketing.
We've studied the trends, technologies and statistics and collated our findings of the past three months in this free to download whitepaper.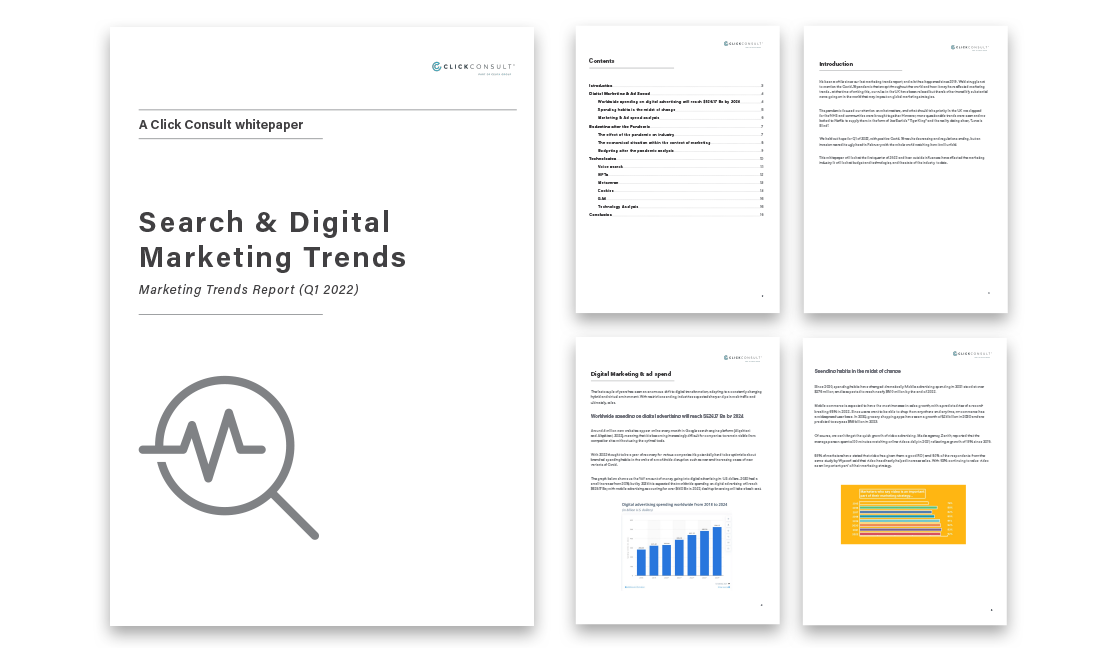 Your "Search & Digital Marketing Trends – Q1 2022" report includes chapters covering:
Marketing & ad spend
Budgeting after the pandemic
Technologies
With analysis and recommendations throughout
If you think of someone else who would benefit reading through what we've found, why not share this page on social media?
At Click we are committed to sharing what's going on in the wider marketing world in order to better the transparency within the industry. We hope that you like what we've discussed and that the glimpse into our thinking will help the improvement and growth of you and your business over the next quarter and beyond.