While the majority of brands will begin with a unique vision, there are very few that will be creating a new sector. As such, what we are doing when we either found a new business, or when we begin looking at developing that business, is how it fits within an existing ecosystem of brands fulfilling the same or similar niche.
One of the issues faced in the digital age is that it's possible to end up competing with brands from anywhere in the world for all but services reliant on a local presence, and even those will have service areas that overlap with several others – all of which are discoverable from a mobile device in a matter of seconds.
The days of knowing your competitors based on location ended some time ago, but many brands confuse the relatively egalitarian nature of the digital age to mean that they are therefore competing with the largest players in their sector and that can end up warping their strategy and can lead to businesses failing when they might otherwise thrive.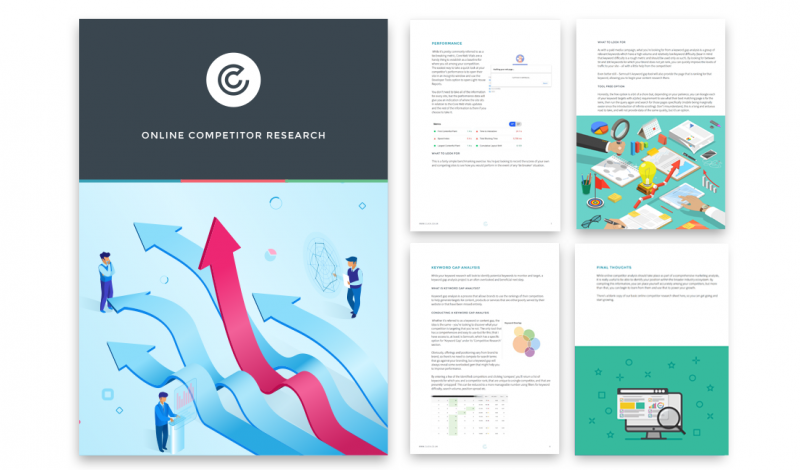 Our Online Competitor Analysis eBook includes:
What is online competitor research?
What tools you'll need
Paid social benefits
Keyword gap analysis
Link gap analysis
A template for you to use to record your data
And much more…
While online competitor analysis should take place as part of a comprehensive marketing analysis, it is really useful to be able to identify your position within the broader industry ecosystem. By compiling this information, you can place yourself accurately among your competitors, but more than that, you can begin to learn from them and use that to power your growth.
At Click Consult, we believe thorough analysis can be the key to making a difference, and we hope our latest eBook will help you to keep improving. There's a blank copy of our basic online competitor research sheet linked to in the eBook. We hope it helps!