Over the years we have dedicated a huge amount of time to ensure that visitors to our site understand the importance of paid media and paid search (PPC). One of the topics that we often cover is retargeting, where we bridge the knowledge gap and help brands understand where their customers come from and the conversion process that they follow
We'd all like to think that every user follows a straight path to making a purchase or requesting a quote for example, in truth this isn't always the case and some leads need nurturing in a different way to get them to the point of conversion.
In an ideal world someone would visit your site, fill out a form, show interest in talking with a sales rep, who then makes a call and they become a customer.
Hubspot says however, that it isn't like that. Their research shows that: "The buyer's journey is probably not so linear. People pop over to your website then leave. Two months later, they discover your latest blog article, and then decide to download that ebook. 
"A few days after that, they decide to check out another blog post. Maybe a week later they decide to get in touch with Sales, and it takes several more weeks of meetings and discussions to come to a decision to buy. Same end result, but the process is a little more convoluted."
In B2B markets one of the best solutions is to retarget those who have previously shopped with you or who have purchased similar products to those that you sell. The best way to do this is to create lists for yo ad options.
One example of this could be that, you can create a "Shopping basket abandoners" list to show ads to the people who added something to their shopping basket but didn't complete a transaction. This breakdown relates to the above point and allows you to group visitors who are at different stages of the cycle. You can create different ads for these groups and give yourself a better chance at converting.
---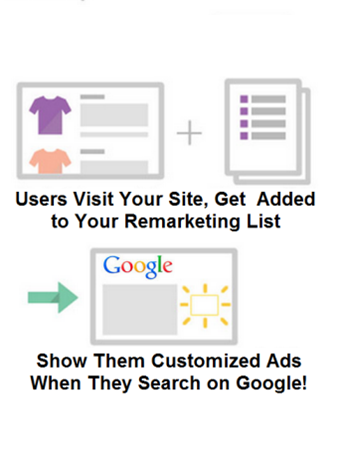 ---
In terms of the customised ads that are now being displayed, many of them appear natural like  the recommendations below.
---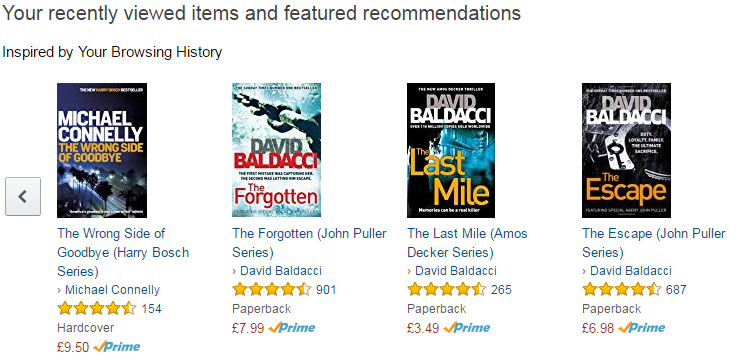 ---
This image is based on a shopping search for a book. The customer has found their item and may now continue to purchase. The ad appears in the form of a 'you have previously viewed' or 'you might also like' image. This image links to the buying page of that particular product and sales can effectively 'piggyback' on the other products.
Other examples could be a 'frequently bought together' recommendation like the one below.
---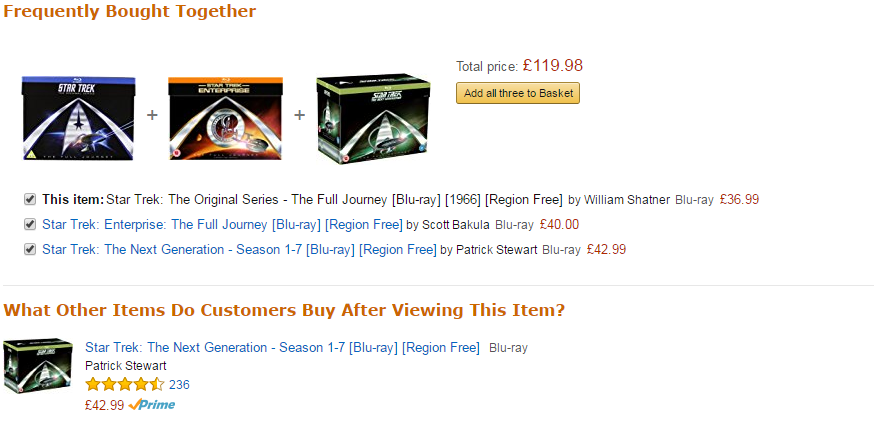 ---
Benefits of remarketing
The main benefits of remarketing are:
Increased access to people when they're most likely to buy: You have the option to reach people after they've interacted with your business. This could be when they're searching for your product, visiting other websites and using other mobile apps.
Large-scale reach: You can reach people on your remarketing lists across their devices as they browse over 2 million websites and mobile apps.
Efficient pricing: You can create high-performance remarketing campaigns with automated bid strategies such as target CPA and ROAS. Realtime bidding calculates the optimum bid for the person viewing your ad, helping you win the ad auction with the best possible price.
Easy ad creation: Produce multiple text, image and video ads for free with Ad gallery. With dynamic remarketing campaigns you can create dynamic ads which pair your feed with Ad gallery layouts, scaling beautiful ads across your entire set of products or services.
Insights into your campaign: You'll have reports of how your campaigns are performing, where your ads are being shown and what price you're paying.
Reach your customers when they're searching for you: Show ads to previous visitors who are actively looking for your business on Google Search.
The 'Remarketing Masterclass Cheat Sheet' Includes:
An explanation of what 'remarketing' involves
A step by step guide to the process
Easy to understand descriptions of each stage
Shareable information for all levels
You can't just start a business, then sit back and wait for sales to flood in. You need to be re-evaluating your approach, tweaking your offering and learning from your customers' behaviour. This cheat sheet shows you how we do it – and how to replicate our process.