Whether you're at the beginning of a journey or just looking to refresh your strategy, planning is integral to success
Things can begin to pile up and, before you know it, you're playing a rear-guard action against your workload – fixing issues as they arise and carrying out maintenance rather than optimisation. That's why it's important to ensure you have a plan in place – and the hours you spend making it can save you days later on.
With digital businesses and eCommerce likely to be among few of the growth areas this year, there are also going to be brands that are faced with a sudden surge of competitor spending – meaning that the list of issues we've been putting off are likely to become suddenly just that little more urgent. Again, having a plan in place and the rationale to explain it to other stakeholders is vital.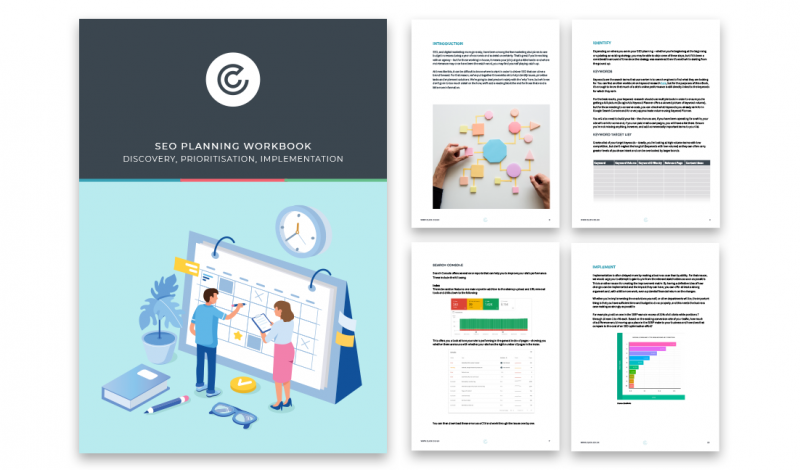 The 'SEO Planning Workbook' includes sections on:
Identifying issues – where to look for them and how
Prioritising tasks – how to decide which is the most important item on a list
Implementation – how to make an argument for why things need to get done
Know someone that could use a hand with their planning? Share this workbook with them!
This eBook deals with the primary tasks you need to tackle in order to produce a plan of action for your brand's SEO. It's not just important for you to keep up at the moment, you need to be getting ahead. With the upcoming addition of core web vitals to the confirmed ranking signals, there is going to be a lot to do for most brands to do when 2021 rolls around, so you really can't wait to get on top of the outstanding tasks.
We hope this will get you started with the progress, but there's also links to more in-depth eBooks for anyone that may need help with the execution of some of the techniques involved. For anything else, you can contact us to see what we can do for your business!