When it comes to online marketing there are many things that businesses can do to enhance the performance of their company in a digital world.
We all know that social media is one of the most influential ways to speak to your audience and generate traffic but which platform is right for you, how do you know who your audience is and how do you connect with them to ensure maximum returns?
These questions amongst others can be answered by performing a social media audit. This checklist will look at the topics you need to cover the strategy you need to put in place and the things you need to tick off to ensure that you are getting the most from your social channels.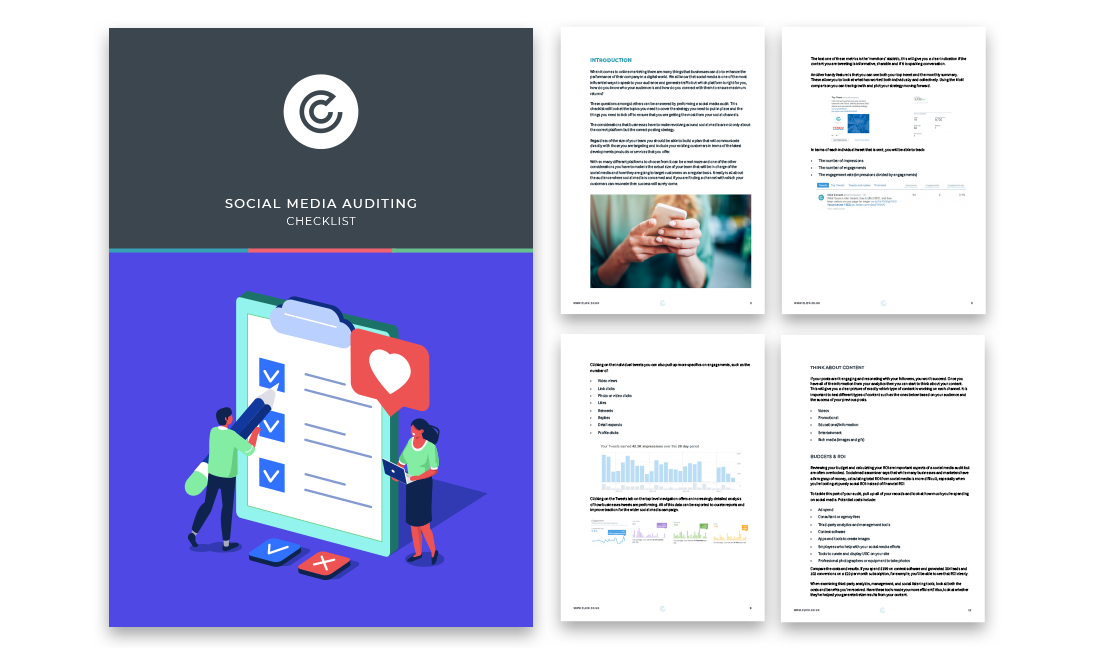 The 'Social Media Auditing – Checklist' includes sections on:
Account tracking
Branding
Analytics
Audience
Content
Posting times
Budget & ROI
Know someone that could use a guide for their Audit? Why not share this with them via social?