As we often say here at Click Consult, the importance of a balanced, bespoke search marketing strategy is vital if you are to get the most out of your online performance. Businesses and brands across the country are looking for a competitive edge when it comes to improving both their search visibility on the search engine results pages (SERPs) and improving conversion and ROI
In order to gain an advantage and stand out against the competition, it is therefore important that businesses continually test new marketing methods and tweak their approach to ensure optimum performance. One of the best things that you can do is to perform an SEO Audit, this will not only give you an accurate reflection on where you are presently operating online but what changes have worked and which areas still need technical improvements.
With all of that in mind we have decided to ask the experts that form our award-winning SEO team of the year and put together a checklist of things to consider when putting together an SEO audit.
Let's begin…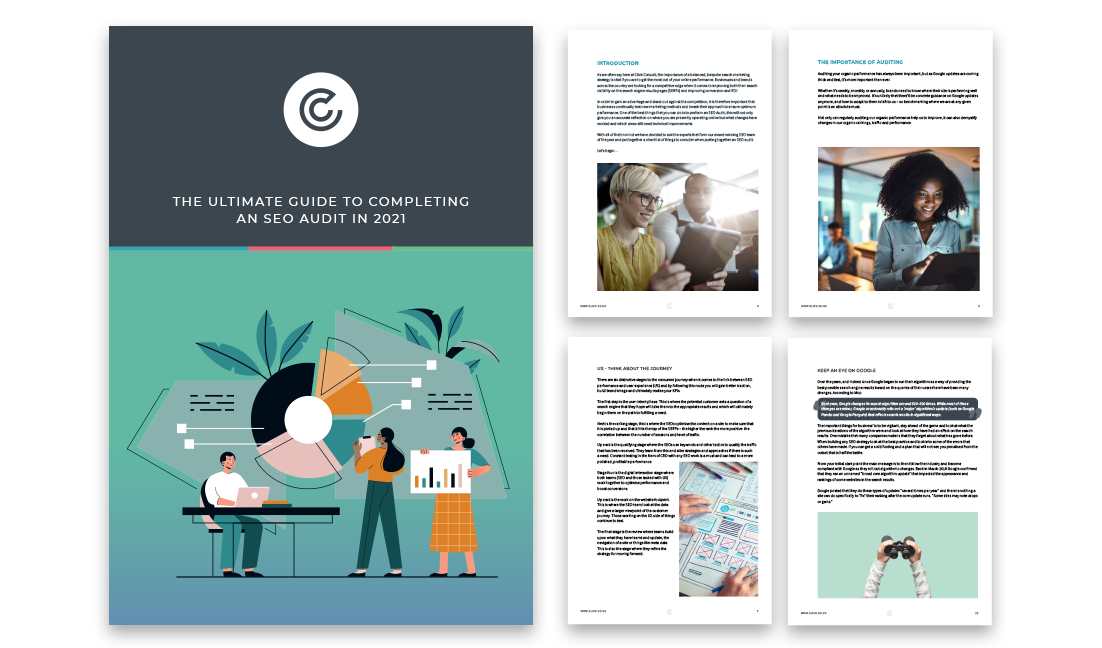 The 'Ultimate Guide to SEO Audits in 2021' eBook includes sections on:
What is an SEO audit?

The importance of auditing

Our recommendations for SEO auditing in 2021

And more…
Know someone that should be focusing more on SEO? Share this eBook with them!
This eBook looks at the importance of conducting an SEO audit, and an argument as to why businesses need to take it seriously as part of their 2021 strategy.
For links to our other eBooks and resources, you can look here. For anything else, why not contact us to see what we can do for your brand?