User-generated content (UGC) brings together the best of customer experience, branding and viral marketing
People trust people over brands: According to the Nielsen Consumer Trust Index, 92% of consumers trust organic, user-generated content (UGC) more than they trust traditional advertising, while 68% of people say that user-generated content is generally a good indicator of the quality of a brand or service.
Consider these findings from AdWeek: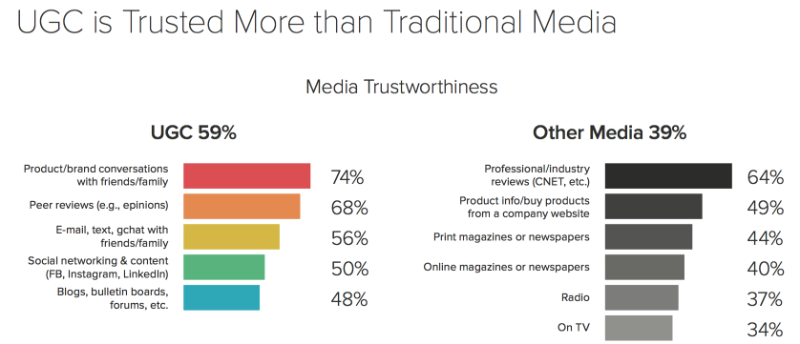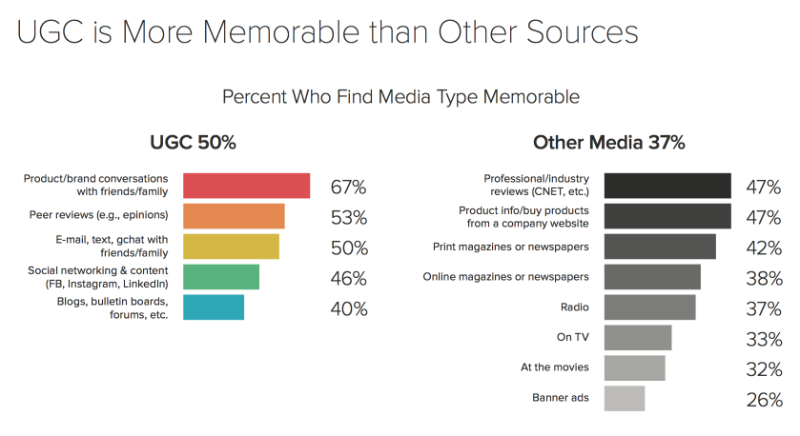 What is UGC exactly?
UGC is the content generated by customers, clients or fans who are already engaged and are motivated to share their positive experiences through blog posts, case studies, product reviews, status updates, video testimonials, social media, or even at events.
Otherwise known as micro-influencers, these advocates of your brand can play a big role in furthering marketing and sales goals.
Trusting and copying the actions or behaviour of others you perceive as similar to yourself is a psychological phenomenon that has been employed by marketers long before the internet. But digital platforms, and especially social media platforms, make the creation, discovery and engagement of UGC much more immediate and accessible.
This cheat sheet explains:
How UGC fits in with your business goals
Types and examples of content
The difference between influencers and advocates
How to use UGC as part of your content strategy
7 fool-proof UGC tactics
Start now
UGC helps in gaining the trust of and building relationships with customers. Let customers see opinions from people who matter most to them. Give them the insights they need from experts, people like them, and their friends – highlighting those who share their interests and have experience with the product. Harness the power of your customers.