Organic Search (SEO) eBooks

An Advanced Guide to Organic Search (SEO): Strategy
This eBook offers over 20 pages of actionable advice about building an organic search strategy, and is the first in a series of eBooks covering all of the main aspects of SEO best practice for brands of any size.
---

SEO Checklist
Although we can offer guidance at every stage, it is important to take stock of your SEO at every stage of a project, this interactive checklist will help you to review your successes and address any steps you may have missed.
---
Google's Algorithm Timeline
Whether you're simply curious about the evolution of the Google Algorithm or looking specifically to match an update to a drop in traffic, this offers an explanation of the evolution of the algorithm.

SEO Glossary
Sometimes the hardest part of a new industry or practice is getting to know its language and terminology. With this SEO Glossary we attempt to demystify industry language and offer useful, informative definitions of key terms.
---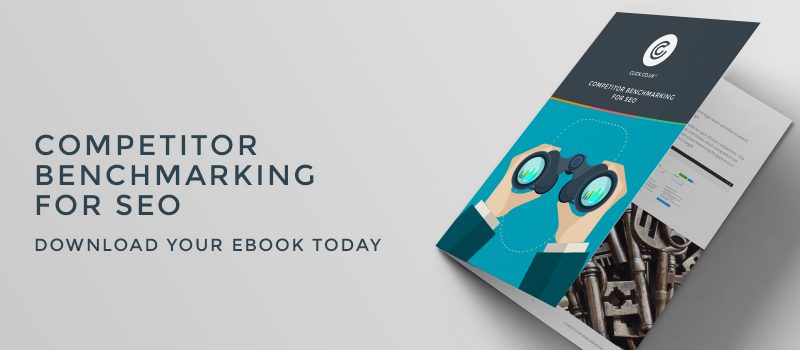 Competitor Benchmarking for SEO
You can't climb ahead of your rivals on the SERPs unless you know where you sit in the marketplace. Find out how to gather valuable data on factors affecting your own and your competitors' search visibility.
---

Link Building Through Outreach
Having high quality links pointing to your website is an important part of its search engine ranking success. Here's how to building these inbound links using outreach.

A Beginner's Guide to Data-Driven SEO
With this beginner's guide we look to give you everything you need to establish data-driven strategies for any SEO campaign, including how to develop keyword strategies and how to choose and analyse your data.
---
Mobile SEO Cheat Sheet
Now that mobile searches surpass those on desktop, you need these ten tips to succeed in the age of mobile marketing and mobile SEO.
Google Analytics SEO Dashboards

eCommerce
Google Analytics can seem intimidating at first, yet it is a vital part of any successful ecommerce endeavour. In order to help overcome the first hurdle in achieving actionable visibility we are providing a custom dashboard for your ecommerce efforts.