In today's highly competitive digital landscape, Google Shopping campaigns have rapidly become a powerful way for retailers to showcase their products, while both amplifying reach and driving targeted traffic to their website
---
At Click Consult, we make it our mission to stay ahead of the digital marketing curve and as a result, we were one of the first agencies to become a certified Google Comparison Shopping Services (CSS) Partner, with ProductScanner.
ProductScanner is a shopping search engine that displays products from retailers across the web. The platform aims to provide the best shopping experience by offering an easy way to compare products and prices from various online retailers.
Designed to benefit both CSSs and retailers, Google's Partner program provides an opportunity for both parties to connect more efficiently with potential customers, and our paid media team are perfectly positioned to help achieve this. In order to become a certified partner, our team of experts have completed in-depth training and are qualified to effectively manage, amplify and make the most of Google Shopping campaigns.
---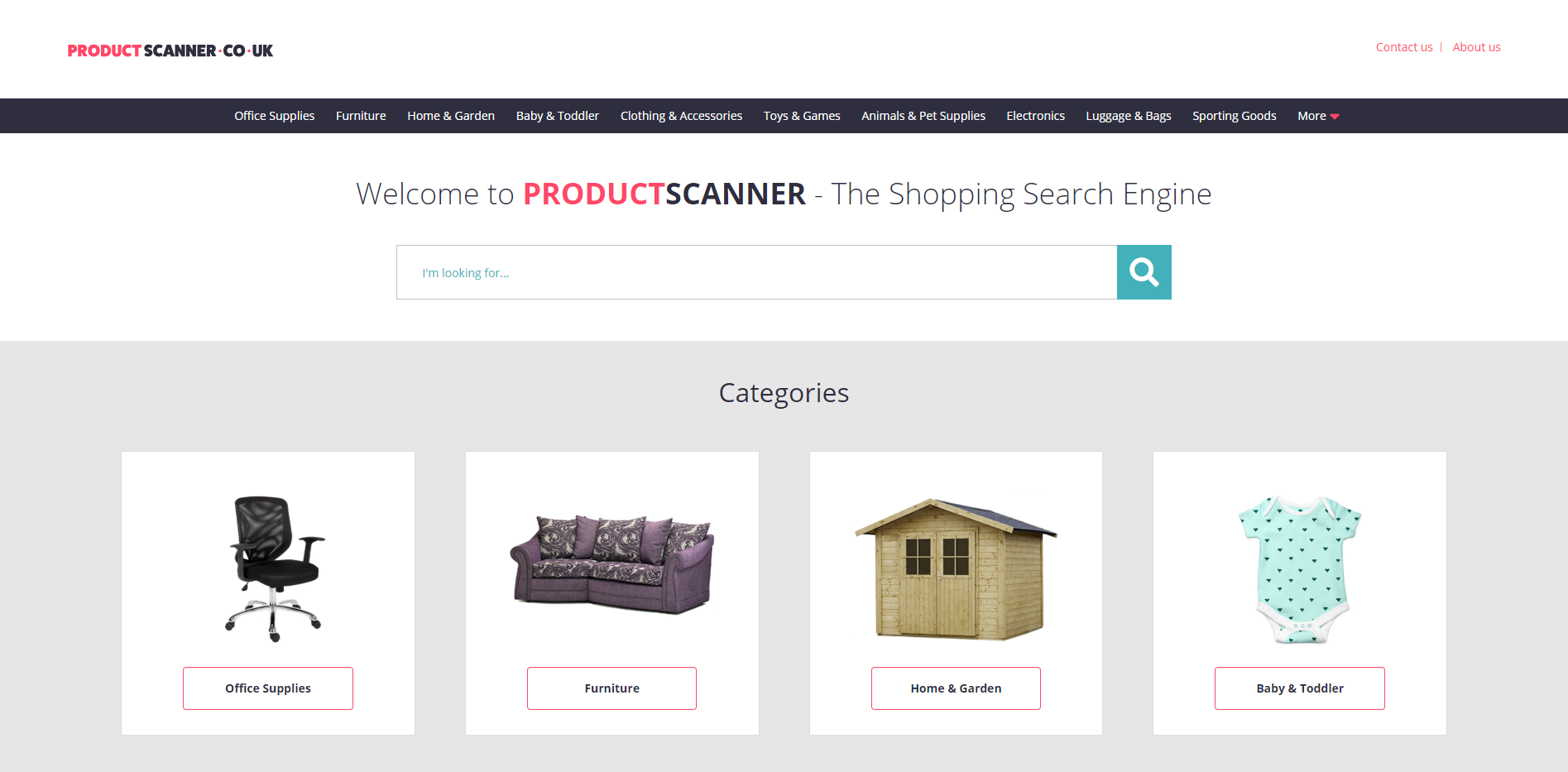 ---
We have a long history in paid search optimisation and are also well versed in developing bespoke paid search technologies. Therefore, ProductScanner has been developed with optimum campaign performance in mind, allowing your products to be seamlessly advertised on Google Shopping, while also increasing your brand's exposure.
---
We aim to provide the best shopping experience by providing an easy way to compare products and prices from various online retailers
---
One of the main benefits of advertising through ProductScanner is that you will be able to save up to 20% on your cost per click (CPC) as part of Google's CSS Partner program. A shopping ad ran through a CSS benefits from an automatic +20%* bid modifier. This can be used to gain a competitive advantage via:
1. Gaining greater ad rank and exposure, or
2. By reducing Manual CPCs by 20% to provide an effective discount on CPCs of up to 20%
*The +20% bid modifier (and associated CPC saving) is automatically applied by Google in the Google Ads auction by serving shopping ads through ProductScanner. This modifier is not guaranteed and can be changed or removed by Google at any time.
The incentive scheme allows new and existing merchants to begin working with CSS partners in light of Google's fine from the European Commission, after favouring its own shopping comparison service in search results. The scheme therefore represents a great opportunity to gain advantage over existing competitors who are still running their Shopping ads directly though Google.
When advertising through our CSS feed, your products will be listed when users make relevant search queries and will be displayed By ProductScanner within Google's Shopping search results. When your ad is clicked, users will then be directed to your website to make the purchase.
---
---
Feed migration
When it comes to migrating your feed to ProductScanner, our experts hold a wealth of experience and will work closely with you to accurately convert your original feed and create a bespoke CSS feed to be used within our platform. During this process, our team will utilise feedTRAX™, our bespoke feed optimisation technology to ensure that your feed conforms to industry best practices, while helping to proactively optimise your campaign and provide the best experience for your customers.
---
If you would like to find out more about ProductScanner or would like more information regarding our Shopping Campaign service, please get in touch with our experts today!
Request your free PPC review covering 20+ areas from a Premier Google Partner
Associated Services to ProductScanner
We use cookies to give you the best experience on our website. If you continue without changing your cookie settings, we assume that you consent to our use of cookies on this device. You can change your cookie settings at any time but if you do, you may lose some functionality on our website. More information can be found in our Cookie Info and Privacy Policy.