Consumers now have more choice than ever and have become increasingly cynical of overt advertising, but are more likely to be inspired by individuals they follow online. This puts influencers in a powerful position to amplify your brand's message to an established, authentic, super-targeted audience
---
There's no one size fits all approach to influencer marketing and over the years we have developed the knowledge, experience and understanding to strategically develop and deliver tailored influencer campaigns. Our teams use a variety of methods and mediums, each developed with your brand's primary campaign objectives in mind.
A selection of some of most successful campaign types include:
Product Activation – Amplifying your brand through product seeding and secure brand mentions, while activating product reviews.
Content Collaboration – Select bespoke partners to drive brand affinity by offering the opportunity to create content that will be shared across owned and shared (external) media channels.
Brand Ambassador Campaigns – Establish longer term collaboration projects with key influencers who will regularly promote your brand through creative campaigns and bespoke ambassador hashtags.
Affiliate Campaigns – Incentivise chosen influencers to showcase your brand by providing custom affiliate links or discount codes to promote your brand or products.
Giveaways/Competitions – Use targeted influencers to host giveaways and drive social engagement and boost brand awareness.
Events – Host exclusive, invite only events with influencers, press and media to showcase your brand and its story. New product launch on the horizon? These events are perfect to activate the "pre-release" factor and generate conversations around your brand.
Paid Promotion – Partnering with influencers to produce social media content and creative. The influencer will be compensated to promote creatives across targeted or multiple social media channels.
Who do we work with?
As a result of the campaigns we have successfully executed for our clients, we have been able to work closely and build lasting relationships with some of the world's leading online influencers. However, for every campaign we also ensure that the influencers we identify are the perfect fit to represent your brand. We will closely with you to identify the right blend of influencers to collaborate across your campaign, whether that's a collection of nano and micro influencers or a highly targated macro influencer campaign we will ensure the right influencers and channels are built into your activity. A full breakdown of our influencer audience segments can be seen below: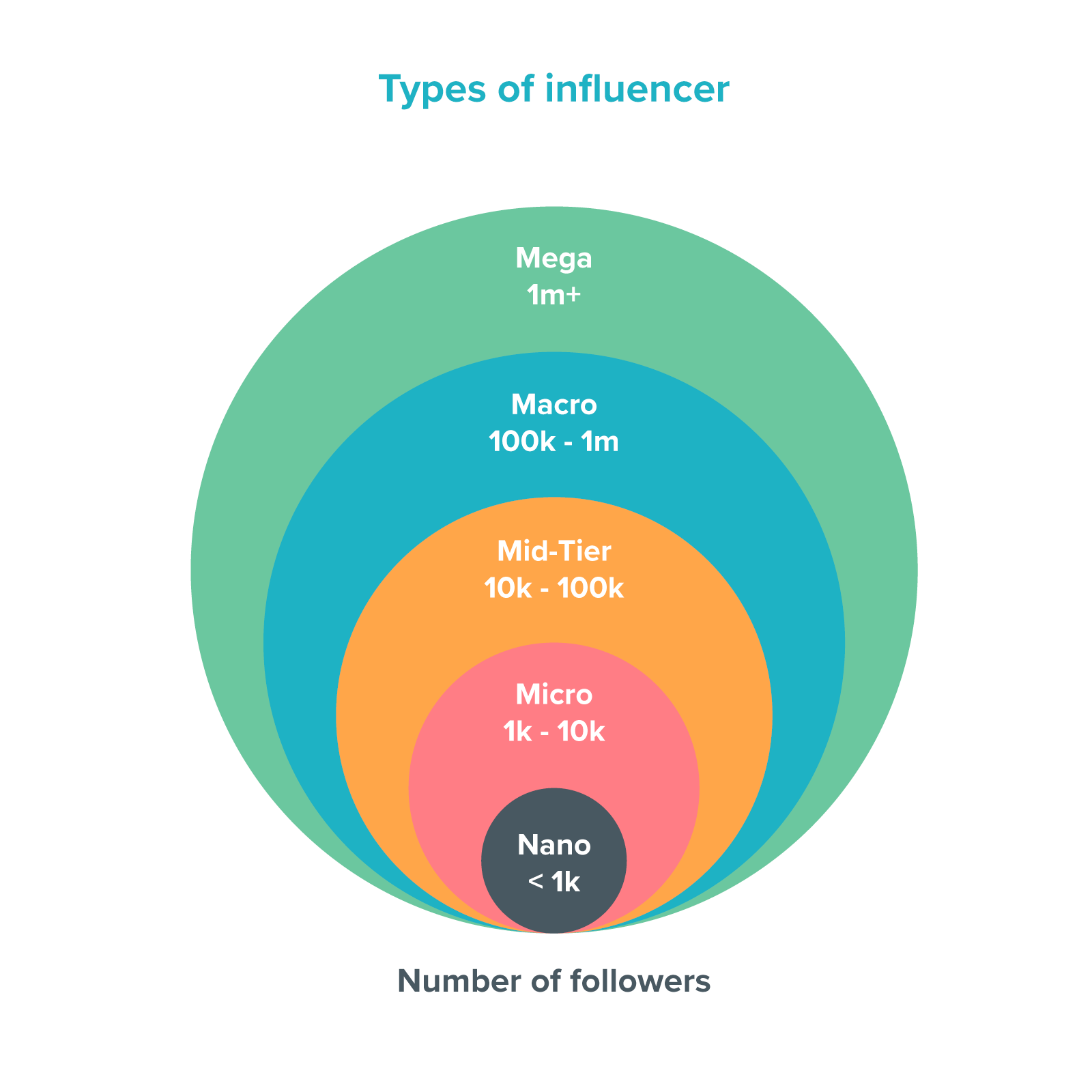 ---
Four in five globally surveyed consumers said they made a purchase recommended by an influencer through clicking on a link or image that was shared, while 88% of consumers surveyed have been inspired to purchase based on what they saw from an influencer.
Rakuten Marketing
Speak to our

content marketing team today

and discuss your next influencer marketing campaign
Associated Services to Influencer Marketing Campaigns
We use cookies to give you the best experience on our website. If you continue without changing your cookie settings, we assume that you consent to our use of cookies on this device. You can change your cookie settings at any time but if you do, you may lose some functionality on our website. More information can be found in our Cookie Info and Privacy Policy.