While Microsoft may have lagged behind in the introduction of an advertising platform for search, the last few years has seen Microsoft Advertising (formerly Bing Ads) closing the gap in functionality if not in volume – making it possible to achieve an equal or higher ROI to Google Ads
---
Originally, Microsoft relied on an ad offering provided by Yahoo! but, in 2006, what would eventually become Microsoft Advertising was released. While at the time, the functionality of the platform was as far behind its main rival as its share of the market, Microsoft has developed a lot in the intervening time, and is now able to match Google like for like for the vast majority of its offering.
As with Google Ads if the keywords that are selected for a campaign on Microsoft Advertising matches what a user's search, your ad can appear alongside or above the search results. This level of visibility – which can prove easier to achieve through paid search than organically, increases the reach of your campaigns and can drive a higher conversion rate as a result. Additionally, the visibility on Microsoft's partner websites further increases exposure of your brand – including the option, for B2B brands, of targeting Microsoft's 2018 acquisition: LinkedIn.
Microsoft Advertising, as with its Google counterpart, functions using a snippet of code placed prior to your website's closing < /head > tag of your website, this allows for the placing of cookies, tracking of consumers and subsequent reporting of all ad related activity on your site.
As with ads run with Google, Microsoft ads are sorted in to ad groups and campaigns which are triggered by a set of keywords important to your brand (both specific to the brand name and those relevant to your products and services). You can learn how to determine your keyword targets using our eBook 'Developing A Keyword Strategy'.
Bing accounts for approximately 30% of search in the US and 7% of search globally, and tech giant Microsoft is looking to improve this all the time. There is a non-negligible portion of global audiences which are potentially missed by any paid search strategy that fails to include the platform and, as such, Microsoft Advertising should be a part of the mix for brands serious about success in paid search, offering the possibility of both quick and lasting results for advertisers as well as a fantastic ROI equalling that of Google.
For more information on paid search techniques and tactics in general, you can download our free eBook series: 'PPC Uncovered: An Advanced Guide to Paid Search'.
---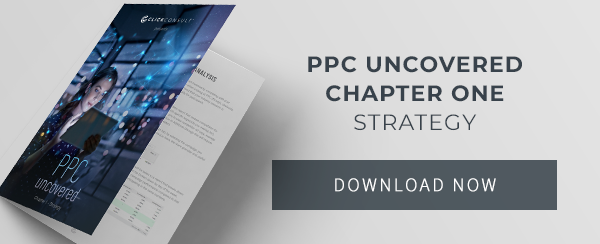 Request your free PPC review

covering 20+ areas from a Premier Google Partner
Associated Services to Microsoft Advertising (Formerly Bing Ads) Platform
We use cookies to give you the best experience on our website. If you continue without changing your cookie settings, we assume that you consent to our use of cookies on this device. You can change your cookie settings at any time but if you do, you may lose some functionality on our website. More information can be found in our Cookie Info and Privacy Policy.