We blend both the worlds of creative and technical to enhance your organisation's online presence through bespoke web design and development
---
In today's Mobile-First landscape and with more than 50% of search queries undertaken from mobile devices, selecting an agency that is focused on developing websites that perform equally as well on mobile as on desktop has never been more crucial. Here at Click Consult each unique project is built on this methodology and will provide you with the platform from which to grow and evolve in this now truly mobile-driven world.
Why choose Click Consult?
We have a highly qualified and creative team that are specialists in delivering technical projects. Each of our experts hold a wealth of experience in eCommerce and lead generation website development, mobile solutions and microsites, through to interactive web assets such as animation and infographics.
Click Consult's creative design and development team is filled with our highly talented digital designers, technical developers, UX experts and Project Managers. However, as a dedicated search marketing agency, when you choose to work with Click, you also benefit from working closely with our wider team members, including our organic search (SEO), paid search (PPC) and conversion rate optimisation (CRO) specialists.
For each project we'll bring together a unique team that will work collectively to help you achieve your online objectives. We believe that communication is the cornerstone of all successful development activity and at the heart of this will sit your dedicated Project and Account Managers, each focused on ensuring your project remains on schedule and providing regular updates on delivery.
---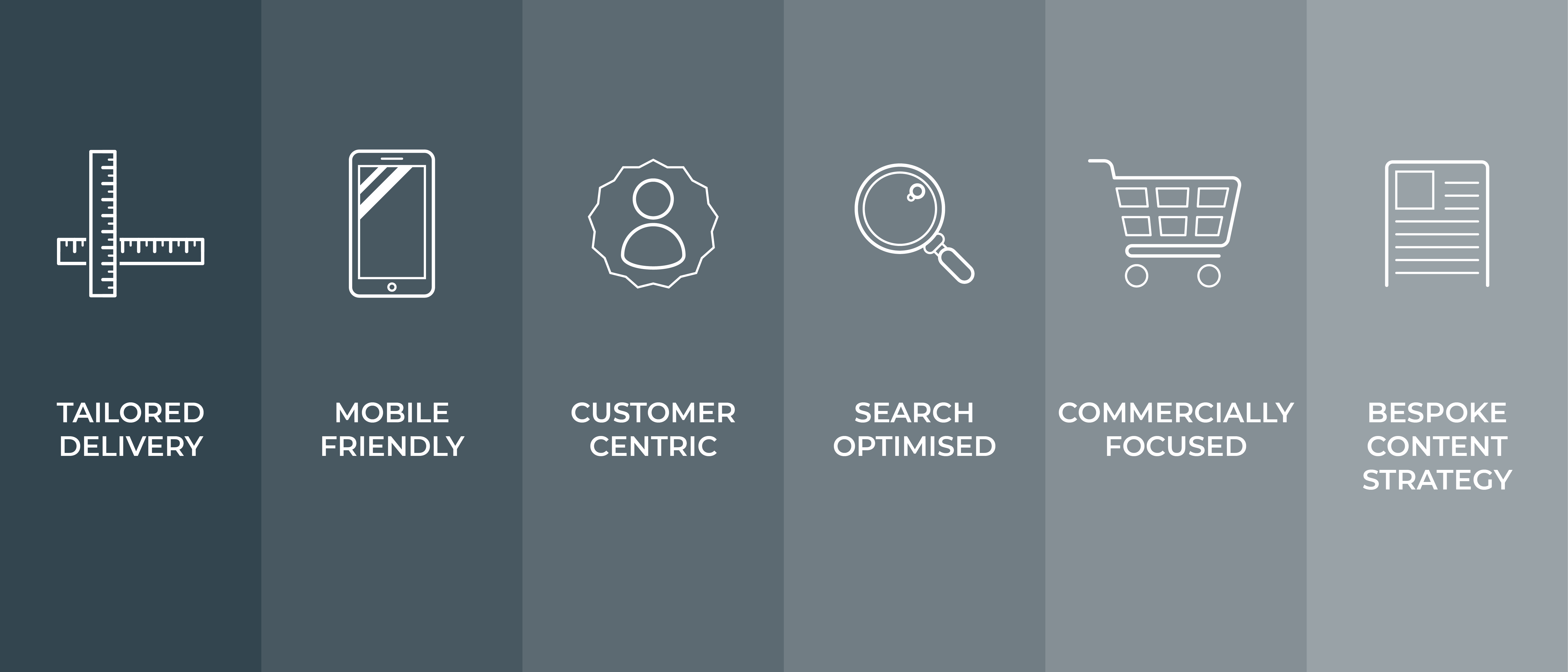 ---
How do we do it?
Scoping and discovery phase
We open each project with an in-depth discovery phase. This will involve a face to face meeting so that we can get a full understanding of your business, your marketplace and your target audience, but more importantly outline your objectives and walkthrough your project requirements.
Site brief and specification
Based on this information we will then formulate a site brief and bespoke Technical Specification that will be tailored towards achieving your objectives and will contain the elements such as:
– Website platform
– Site structure
– Functionality
– Templates
– Third-party integrations
– CMS requirements
– Keyword research and planning
– Project timeline
Wireframe design, site architecture and technical auditing
Our team of digital designers will work closely with your Project and Account Manager to formulate wireframe designs for each template of the website, ensuring your specification, objectives and brand guidelines are central to each creative. Our team will also provide a detailed overview of website architecture, displaying our proposed strategy in terms of interface, usability and overall site structure.
Each template will then be audited by our technical experts to ensure that they have been designed in line with SEO, PPC, CRO and UX best practice. It's at this stage we utilise our search marketing knowledge and experience to feed into our website design, providing you with the best possible platform from which to build your future online presence. Our initial designs will then be shared with you for review and to provide feedback.
Visual design and interactive prototypes
Once all wireframe designs have been fully approved by all parties, as well as passing our internal technical audits, our talented front-end developers will bring the build to life. Utilising Adobe XD our developers will transform static layouts into interactive prototypes, all complete with live user transitions and can be viewed in the form of both desktop, mobile and tablet previews. It's at this stage all stakeholders will be given the opportunity to review and provide feedback, all completed within a live environment.
Site development and testing
Following the creation and approval of all templates, our developers will begin the build of your website. Our Project Managers will work closely with the team, overseeing the build and ensuring the project meets all agreed deadlines and remains on schedule.
On the completion of the build, the test site will be analysed by our organic search executives who can run a number of tests and audits such as our Pre Go Live Technical Audit and Content Audit & Analysis.
Combining our audit findings with client feedback, we will then formulate a bespoke Test Site Issues Log, with each area being addressed and again tested ahead of the proposed website launch.
Website launch & go live testing
The big day has arrived, the website has been fully reviewed, tested and approved by all stakeholders – the next stage will be for our team to complete our Go Live process. We understand both the complexity and importance of this transition and your designated SEO project specialist will work closely with the launch team to ensure the process is completed to accordance with industry best practice.
Post-launch your project team will then undertake a series of checks that ensure the 'live' site is performing as expected. As a result of this process we will then formulate a comprehensive issues log and address all areas with immediate effect.
Hosting
The importance of having fast, secure and reliable hosting is paramount when it comes to succeeding online. We offer a number of award-winning hosting solutions through our recommended partner UK Fast, however we understand every project is different and can work with you to develop a hosting solution that will be tailored to your bespoke requirements.
---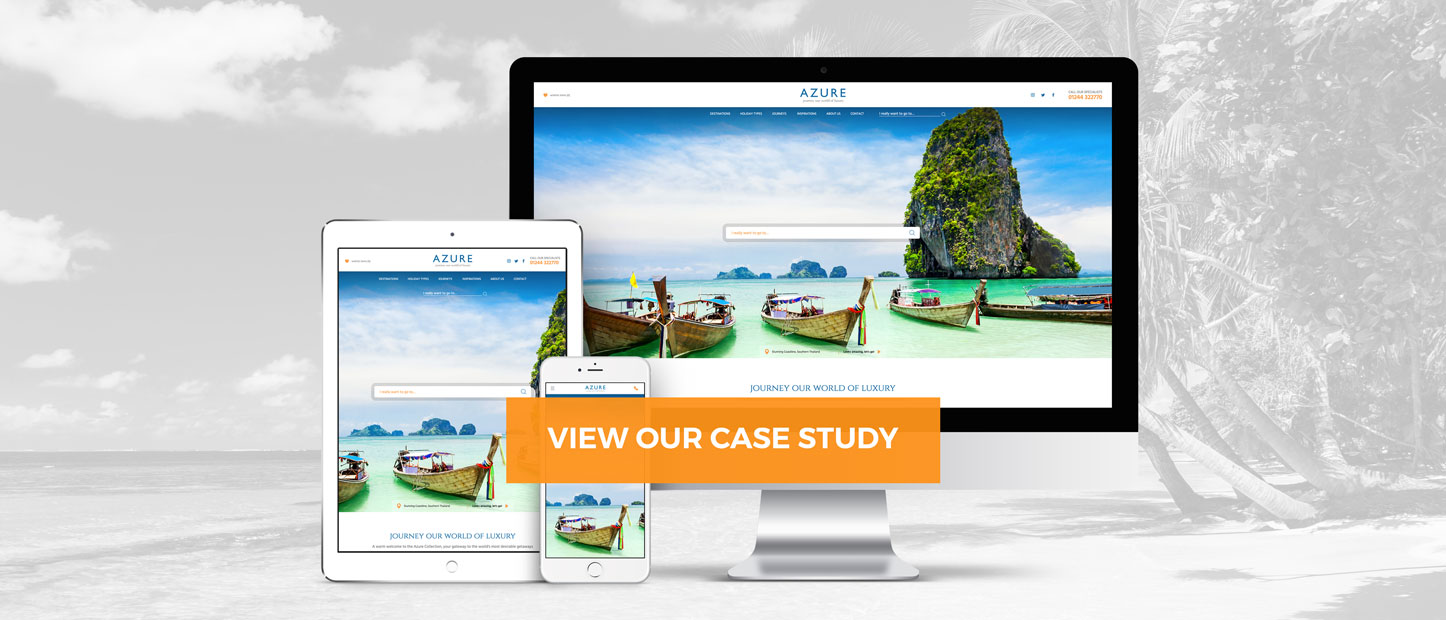 ---
Speak to one of our experts today about your next

web design and development project
Associated Services to Web Design and Development
We use cookies to give you the best experience on our website. If you continue without changing your cookie settings, we assume that you consent to our use of cookies on this device. You can change your cookie settings at any time but if you do, you may lose some functionality on our website. More information can be found in our Cookie Info and Privacy Policy.