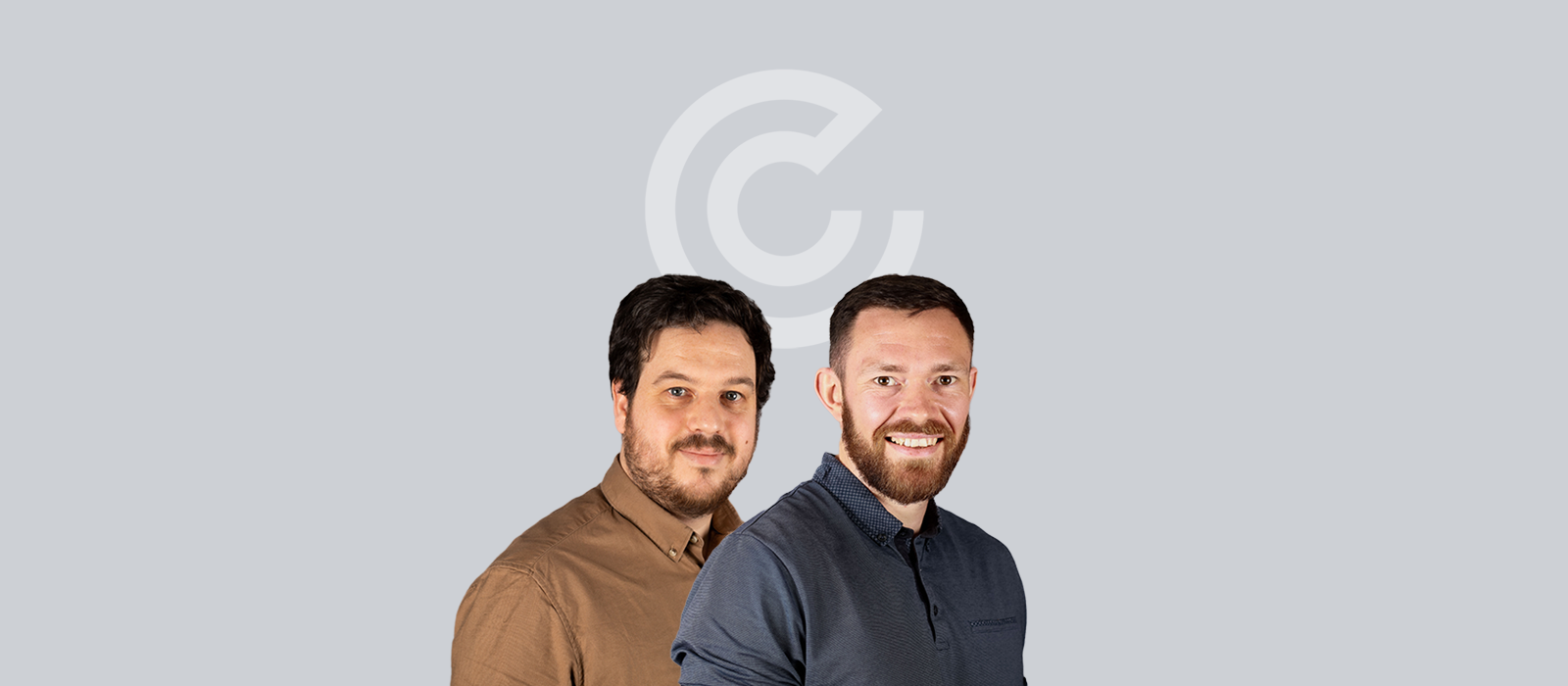 1 year VS 11 years at Click
Jun 23rd, 2022
The number one doesn't get enough recognition in our eyes. In some cultures it symbolises luck and prosperity. At Click, we believe that this number has the potential to be something really special.
---
We talked to SEO Manager Dave (1 year) and Marketing Director, Andy (11 years) to find out why they first started with us, their favourite part about their role and what motivates them.
What made you start working at Click?
Dave: I'm part of the world famous "boomerang club" at Click Consult. I worked here previously and left at the end of 2015 to explore new opportunities. However, I never got Click out of my system and was still in touch with many of the great team that we have here. Having spent years developing my skills elsewhere, I returned as SEO Manager and re-joined the team that has always felt like home.
Andy: Digital Marketing was a growing sector in 2011, and as a recent graduate I wanted to be a part of the fast-paced industry. I developed a keen interest in digital marketing in particular after completing the Professional Diploma in Marketing (through the CIM). In 2011, Click had a great reputation in the market, and being able to see the company's growth has been an excellent experience – we have the opportunity to work with brands across multiple industry sectors.
What is your favourite part of your role?
Dave: Simply put, working with massive clients. I love working on ecommerce websites as the opportunity is so big and the work is so diverse. I spend a lot of my time working with Tesco, which is equally challenging and rewarding and constantly helps me to learn new things and develop my skills.
Andy: My favourite part of the role is how diverse it is, it sounds cliché but no day is the same. The evolution of Click's service proposition and overall marketing strategy is something I enjoy being a part of. It is important to me to help support and develop the great team I'm proud to be a part of.
What motivates you in your role?
Dave: At a risk of sounding like a nerd, I just love SEO. This has been my passion for a decade and is an industry that constantly keeps me gripped. I even launched seogreetings.com to help people find gifts for SEOs. I'm also very technically minded so I enjoy playing with the nitty gritty of a website to find solutions when problems arise.
Andy: Click sits in a highly competitive marketplace, and growing its brand presence really motivates me. Seeing and helping my immediate team develop and craft their own style as well as supporting the wider business teams to develop an industry-leading service proposition for our clients. Click's overall performance is another reason that keeps me going.
---
We love what Dave and Andy had to say, at Click we respect everyone, from new starters to Click veterans; everyone has a say here. If you like the sound of working with us, check out our careers page!