A fruitful conversion rate optimisation (CRO) strategy will convert a higher percentage of your website's visitors into customers, regardless of the campaign or traffic source that has driven them to your site. An increased conversion rate is, in most cases, a permanent improvement, which ultimately contributes to the long term strategic goals of your business.
In light of its ability to permanently increase your ratio of visitors to customers, CRO is rapidly becoming a primary focus within many search marketing strategies; if it isn't yet integrated into your strategy, it's likely that you're leaving money on the table.
As with all our search marketing services, Click Consult's CRO strategies are tailored to individual client needs, their site's current performance and commercial objectives. As such, the tools we utilise and the tests we conduct will vary from business-to-business, although the core areas that we focus on remain consistent.
Our talented conversion rate experts blend cutting-edge technology with their expertise to analyse how users engage with your site and test various elements of it to identify areas of further improvement. Testing and analysis lie at the heart of our CRO service and they work in unison to generate ideas and determine the 'winner' of A/B or multivariate testing initiatives.
Detailing the client, their brief and the various strategies implemented by Click Consult, these CRO case studies represent a selection of client successes.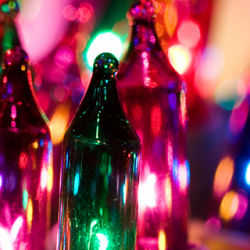 CRO
Data-driven CRO campaign boosts conversions and transactions
View Case Study