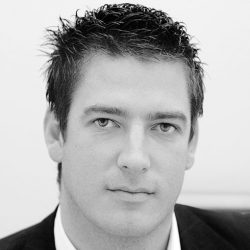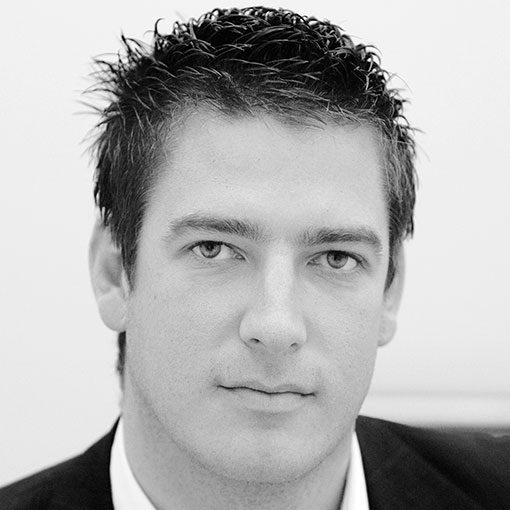 Matt Bullas
CEO
Since Click Consult was born in 2003, Matt Bullas has demonstrated his expertise in digital marketing and collected a portfolio of prestigious awards in recognition of his success. He fought off competition from UK entrepreneurs to win the Digital and Media Entrepreneur of the Year award.
Under his leadership, Click Consult has consistently been voted of the UK's best digital agencies by Econsultancy and The Drum, as well as being named Most Effective Agency at the Performance Marketing Awards 2018 and Search Agency of the year at the Northern Digital Awards 2018.
Click's success is driven by Matt's core principles to operate strategically, with technical expertise and creativity, while valuing people and relationships – values learned in a career that began stacking supermarket shelves and now sees him listed among the leading digital influencers in the UK.
Clients worked with: Procter & Gamble, Vodafone, 02, Virgin, Panasonic, Sony, Alba, Bush, T-Mobile, BT, Philips, Tefal, Samsung, Toshiba, LG, Sharp, Bosch, and Russell Hobbs.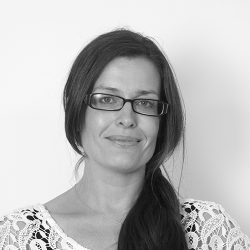 Julie Sowa
Business and Client Services Director
Julie joined Click Consult in July 2010 as a Business Development Manager and is responsible for the strategic direction of the Business Development and Account Management teams, ensuring commercial growth through new and existing business. Julie's experience and skills include building and maintaining strong client relations and ensuring our clients are fully satisfied with their partnership with Click Consult. A strong commercial awareness and helping clients to maximise online growth is pivotal to Julie's role within the business. She has a degree in Business Marketing from Manchester Metropolitan University and Julie also holds a diploma with distinction for psychoanalysis.
Clients worked with: boohoo.com, Calor Gas, JJB Sports, Lloyds Pharmacy, Hills Pet (part of Colgate Palmolive ), 3663, G4S, Mizuno, St John Ambulance.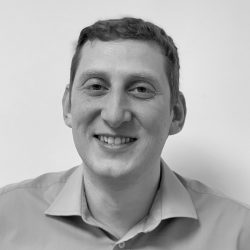 Alan Reeves
Director of Search
Alan first joined Click Consult in 2008. With over ten years' experience in search marketing web analytics, strategy planning and data analysis. Alan is exceptionally adept at creating successful paid search (PPC), organic search (SEO), conversion rate optimisation (CRO) and content marketing campaigns for our clients. His role covers strategy and operations meaning he is ultimately responsible for client performance. He takes pride in keeping our teams at the cutting edge, creating best practice for strategy, process and technology. Alan was present when we were first recognised ​for our performance when we won our first award in 2011. Click has now received a total of 29 awards (with a further 5 highly commended) from 14 different awarding bodies in recognition of the campaigns we have run for our clients and our effectiveness and success as an agency. Being a data and process driven individual, Alan is most proud of our Most Effective Agency 2018 Award from the Performance Marketing Awards. Alan is exceptionally focused on recruiting the most talented of resource, whilst developing and nurturing the talents of our existing teams.
Clients worked with: 3663, ABTA, boohoo.com, Calor Gas, Capita, Certas Energy, Eurocell, Getting Personal, HomeLet, Interflora, Kwik Fit, Liverpool Victoria, Lloyds Pharmacy, Slater & Gordon, St John Ambulance, Truprint, UK Mail, Unibet, Viessmann.
Katherine Owen
Head of HR Services & Solicitor
Katherine joined Click Consult in June 2012. Her role is extremely varied as she is not only our Company Secretary, but she is also responsible for the the HR operation across the business. She has also been a qualified solicitor for over seven years. Katherine loves the fast pace of Click Consult and the fact that no day is the same. She has strong commercial awareness and is quick thinking. Her career so far has been very diverse and she is not your typical solicitor.
Katherine lives on the Wirral where she was born and bred. She attended Nottingham Trent University where she graduated with a degree in Law. Prior to working at Click Consult, Katherine worked in the in-house legal teams at one of the UK's leading supermarkets, as well as at the UK's largest independent drinks manufacturer and distributor.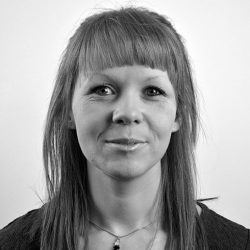 Karen Campbell
Head of Copy
With over three years' marketing and professional writing experience, an MA with distinction in Creative Writing and a first-class BA (Hons) in Creative Writing and English, Karen has excellent content marketing, editorial, research and project management skills. She has contributed to a variety of blogs, literary magazines and anthologies and her creative and critical writing has earned her a number of awards and commendations.
Clients worked with: Lloyds Pharmacy, Gigantic, Chill Insurance, Square Meal, Marlow's Diamonds, Hill's Pet Nutrition, Monster Supplements, Adjustamatic, CJ Retail Solutions.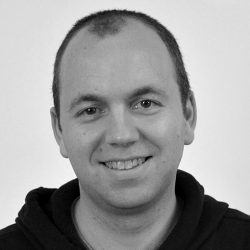 Mark McGonigle
Head of Organic Search
Having worked previously in the public sector, Mark joined Click in 2014. Mark is responsible for the performance and development of the Organic Search proposition which includes an overview of client objectives, strategy and performance. He manages the SEO technical and strategy teams to find solutions to performance issues and strategies as well as opportunities for growth. Mark is responsible for ensuring we are at the cutting edge of Organic Search in line with Google's ever evolving algorithmic updates and heads up our SEO research and development function.. He also leads reporting using Google Analytics 360 and Adobe Analytics (previously Omniture).

Clients worked with: Appco, Appco Asia, The Law House, Julian Charles, HomeLet, Slater & Gordon, The Cable Company (US)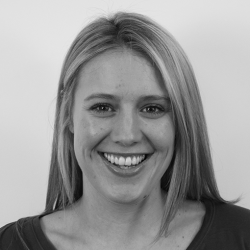 Anna Dunbar
Head of Business Development
Head of Business Development Anna began her career with Click Consult as a Business Development Executive after graduation. Anna's career has evolved over her time at Click Consult and she now heads up the Business Development team. Anna's main role involves identifying the best possible strategy for new clients against their specific brief. Anna also works closely with the Account Management team peer reviewing accounts and identifying opportunities for clients to grow their businesses online. Meeting clients and working with them to help realise their objectives is what Anna enjoys most about her job.
Clients worked with: 3663, Peckforton Castle, Amigo Loans, Dutton Gregory, Lawn Tennis Association, The Landmark London, Calor Gas.
Byron Hagan
Account Director
Byron is responsible for the performance and success of our clients' strategies leading to sustainable​ ​business growth. He provides valuable commercial support to the Account​ ​Management team , as well as assisting the delivery and strategy teams in finding solutions to​ performance issues.Byron is extremely talented at determining realistic commercial objectives with our clients and is an excellent communicator.​ ​Byron joined Click Consult in​ ​January 2014 as a Key Account Manager and now uses his search experience, communication and organisation skills to assist the wider team as an Account Director.
Clients worked with: Chill Insurance, LloydsPharmacy Online Doctor, Oxfam, ABTA, Adjustamatic Beds,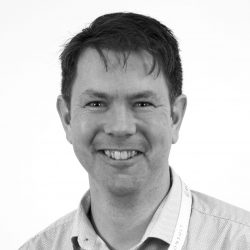 Simon Buckland
Account Director
Simon is responsible for providing support and strategic direction to his team, as well as managing a portfolio of big budget clients. Simon is the consummate professional within his role and enjoys mentoring and coaching his team, sharing his extensive search knowledge with both colleagues and clients​. He is a natural problem-solver, an excellent communicator and loves the challenge of resolving complex client issues​. Alongside this Simon will always look to add value at every client touch point, working closely with clients to achieve performance. Simon works closely with all areas of the business to ensure clients' expectations are exceeded. ​​Simon has been closely involved with the majority of our key clients driving through performance via numerous award winning campaigns and strategies.​
Clients worked with: ​Talk Talk Business​, Chill Insurance, Lawn Tennis Association, Ordnance Survey, Manchester Utd, Glyndwr University (Wrexham), MPP Global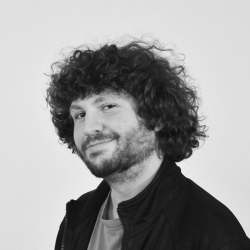 David Karellen
Head of Paid Media
Dave has been with Click since 2011 and heads up the Paid Media team as well as taking responsibility for key PPC accounts. Developing best practice, delivering PPC training and liaising directly with clients are also core elements of his role. Dave's extensive Excel knowledge has seen him develop a range of PPC optimisation and reporting tools. A further strength is high level data analysis, developed while studying for a Master's Degree in Mathematics.
Clients worked with: CV Library, Age UK, boohoo.com, St John Ambulance, Denby, Truprint, Getting Personal, Festive Lights, Julian Charles, Intertek, CellPhone Shop, Capita, Kwik Fit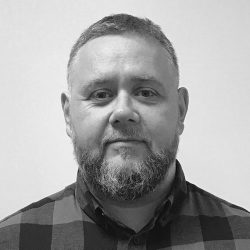 Dave Ashworth
Head of Design
Dave joined Click in 2012 and has many more years of experience in the design industry, beginning with cartography and print, then moving to the web. He says that while he has amassed a useful amount of experience, he's always keen to learn more.
Clients worked with: Somerfield, Iceland, Sea Life Centre, Blue Planet Aquarium, National Trust, NSI Nails, Belle Lingerie, Chess Telecom, London Translations, Photoworld, Usher Bathrooms, Value Interiors, Waters and Sons.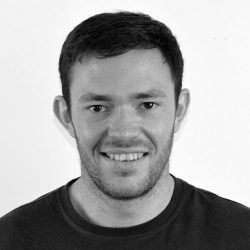 Andrew Smith
Head of Content Marketing
Andrew joined Click Consult as an Organic Search Executive in June 2011 before moving to head up the content marketing team. Andrew is a Chartered Marketer through the CIM and Oxford College of Marketing and has a BA in Business Studies. His role focuses on delivering Click Consult's marketing plan in line with company objectives by using best practice methodology in both digital and offline channels. He is also responsible for the strategic direction of the content marketing, digital PR and social media teams and has a strong awareness of what it takes to really drive authority to a site. He is pivotal in remaining at the forefront of Google best practice from an off page, link acquisition and digital PR perspective and ensures his team are delivering cutting edge content marketing and digital PR campaigns to deliver strong performance for our clients.
Clients worked with: Allianz, Liverpool ONE, Chester University, Bidvest 3663, Denby, Hills Pet (part of Colgate Palmolive), Liverpool ONE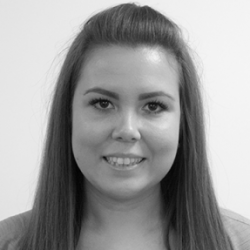 Charlotte Chapman
Head of Technical SEO
Charlotte heads up the technical SEO team and has been with Click since 2011 in a role focusing on growing clients' businesses across the digital landscape via technical and on-site SEO, best practice consultation and strategic digital marketing. She uses her vast SEO experience and degree in Computer Information Systems to the full, working closely with all departments and clients, researching and executing technical SEO on a number of scales and innovating beyond best practice to achieve the very best results for her clients. She is also responsible for the quality and quantity of the work delivered by the SEO team, including capacity management and account allocation. Charlotte has worked on a number of client sites that Click has received awards for, including LloydsPharmacy Online Doctor and Oxfam.
Clients worked with: LloydsPharmacy Online Doctor, Flogas, Oxfam, Liverpool ONE, 3663, Calor, Tyres on the Drive, RAF Museum, Julian Charles, Ellisons, Chums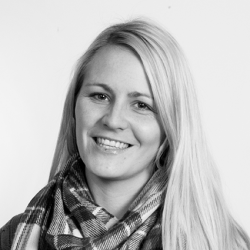 Sophie–Leigh Edwards
Head of Campaign Outreach
Sophie has over 5 years' marketing experience within various industries and has experience using a variety of marketing techniques. Since joining Click in 2016, she has seen the content marketing team go from strength to strength, and has been involved with some award-winning campaigns as well as seeing us win Digital Agency of the Year 2018.  Before joining the company, she worked as a marketing executive in various industries including luxury property, tourism, and financial services. These roles were varied and required the use of many marketing activities including, email marketing, content creation, social media management, and campaign development.  Sophie has a First Class BA (Hons) Degree in Marketing with Tourism from the University of Chester, and a Diploma in Travel and Tourism during which time she won the award for Student of the Year.
Clients worked with: Oxfam, Chill Insurance, SHEilds, Slater & Gordon, TruPrint, Ellisons, Adjustamatic, Kwik Fit, Flying Flowers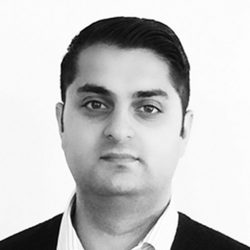 Manish Dev
Chief Financial Officer
Manish Dev is a member of the Institute of Chartered Accountants England & Wales. With an exceptional academic record, he has gained professional experience in some of the leading global organisations in professional services, multinational corporations and management consultancy. Manish was nominated finalist for Business Finance Leader 2014 by the Manchester Society of Chartered Accountants and Young Finance Director of the Year 2014 at the North West Finance Awards. Manish works closely with the management team of Click to help them optimise financial performance and continuously improve operations.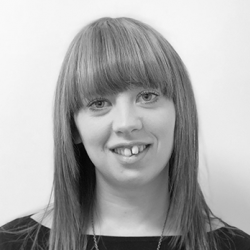 Faye Lambert-Martin
Senior Content Marketing Executive
Since joining Click in 2014, Faye has become adept at maximising social media engagement and promoting channel growth for clients across a wide range of platforms utilising skills gained from her background in Events Management and Marketing. Her role involves workflow management, as well as content planning and creation for clients spanning a variety of industries encompassing both B2B and B2C.
Faye's role has enabled her to become Hootsuite certified in Social Media Marketing and build highly valuable blogger and influencer relationships in various sectors through Award-Winning content marketing campaigns, such as Oxfam 'Dressed by the Kids', in addition to various Chill Insurance and Lloyds Pharmacy campaigns. Faye graduated with a BA (Hons) degree in Events Management from University of Chester.
Clients worked with: Chill Insurance, SHEilds, Kwik Fit, Tyre Plus, Slater & Gordon, Radio City, Darwin Escapes, Simply Academy, Julian Charles, LloydsPharmacy Online Doctor, Oxfam

Andrew Whyman
Senior Organic Search Executive
Andy has over nine years' SEO experience and specialises in on page technical implementation, on page strategic content mapping, penalty analysis, and page speed optimisation. His career background includes PHP programming, web development, and website and Windows server management. He was pivotal in the creation of Click's proprietary outreach management platform, linkTRAX®, and is the company's data architect when finding bespoke solutions to SEO issues. Andy is extremely thorough in his due diligence to ensure the best search strategies are applied – an eye for detail that is second to none.
Clients worked with: Chill Insurance, The Lighting Superstore, Act-On, Mazuma Mobile, Cheap Couriers UK, Denby, Hills Pet, Kwik Fit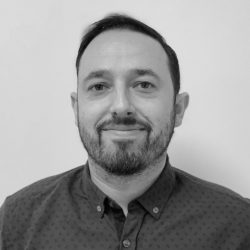 Stefan Mustieles
Senior Organic Search Strategist
With over 9 years experience as an in-house SEO at some of the UK's top brands, Stefan joined Click Consult with core strengths in technical SEO, on site content strategy mapping, analytics & reporting, and digital strategy. He has undertaken large scale technical and onsite content optimisation for a number of leading brands, link acquisition (including gaining site mentions into Google News, the BBC, Mashable and the Daily Mail), top-level reporting, and team growth and management. He's also implemented large scale site migrations including HTTP to HTTPS, site redesigns and CMS migrations, HrefLang across several different languages, implemented AMP landing pages and been closely involved in ASO (App Store Optimisation). Stefan has an extremely talented eye for SEO growth opportunities and is extremely adept at translating this vision into workable, best practice strategies.
Clients worked with: MoneySupermarket, Shop Direct, Make It Cheaper/UK Power, 4 Choice Ltd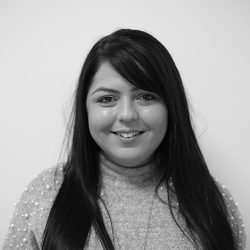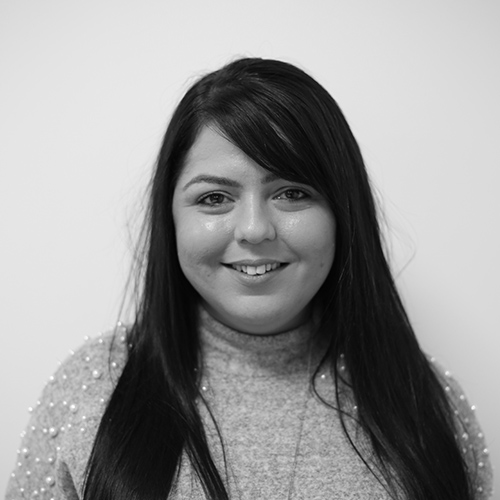 Andrea Swan
Senior Organic Search Strategist
Andrea is passionate about all things search and digital marketing. She has nearly ten years' experience in the digital sector, a BSC (Hons) in Information Systems Management and a Digital Marketing certificate from Google Squared. Over the years, Andrea has progressed her skills as a Digital Marketing and SEO Expert, relishing in staying up to date with the latest Google updates, trends and SEO tools. From leading numerous successful SEO campaigns and completing many website migration projects, Andrea confidently implements both technical SEO tactics and search-driven content strategies, resulting in profitable increases in organic traffic for clients.
Clients worked with: The Original Tour, Witter Towbars, Westfalia Automotive, Well Polished, Willerby, Knowsley Safari Experience, LABC Warranty, Ski Club GB, Medical Travel Compared, Shawbrook, Bateaux London, Genting Bet, ConservatoryLand.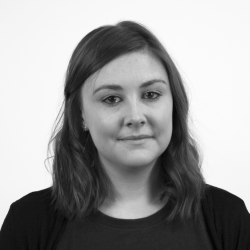 Stephanie Antrobus
Content Executive
Stephanie joined Click in September 2015 and enjoys creating engaging and authentic content for our clients. She has a degree in English from Liverpool John Moores University and experience of creating various types of content, including web copy, blogs, infographics, eBooks and e-magazines. She has had involvement with a number of clients that Click has won awards for, including Chill Insurance and LloydsPharmacy Online Doctor.
Clients worked with: Chill Insurance, ETEL, Worktop Express, LloydsPharmacy Online Doctor, Anatomic Shoes, The Lighting Superstore, Julian Charles, Adjustable Beds, Transglobal Express, Ellisons, Fast Sale Florida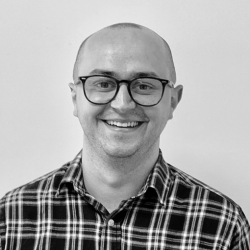 Greg Whitaker
Content Executive
Greg has worked as a freelance content writer and journalist for more than two years. With work regularly appearing on the BBC, Yahoo Sports UK and Shoot Magazine, he has covered everything from current affairs and politics to sports and culture. He's also worked the broadcast industry, being a successful graduate of the BBC's Kick-off scheme in 2017, subsequently working at BBC Radio Humberside in Hull. In August 2019, his first book 'I Can't Help Falling in Love With You' – a personal, heartfelt yet tellingly critical survey of the changing world of football fandom – was published by Pitch Publishing. He prides himself on my research and editorial skills, and enjoys creating various types of content, from web copy and blogs to user focused content and eBooks. Greg has an MA in International Journalism.
Clients worked with: Kwik Fit, Betadine, Liverpool One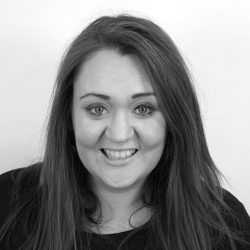 Lauren Fellows
Organic Search Strategist
Lauren has worked in search marketing for four years and has a Master's degree in Business, specialising in E-commerce. Lauren's an analytical thinker and a specialist in discovery and planning.
Clients worked with: Calor Gas, Tyres On The Drive, Equality and Human Rights Commission, Buy Spares.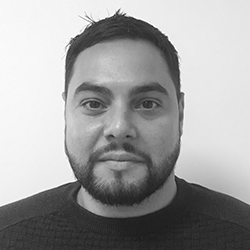 Fahim Choudhary
Senior Business Development Manager
Fahim joined Click Consult in February 2013 and after spending over two years here he left and become the National Account Manager at Chip & PIN Solutions, then Operations Director at UK Legion Marketing, returning to Click in 2017. Fahim has a degree in politics and law, a passion for business development and meeting new people in his role as Business Development Manager, and in his spare time, he enjoys hiking.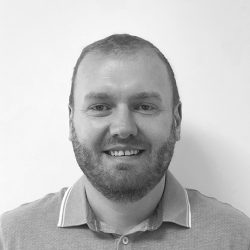 Mike Garvey
Senior Business Development Manager
Mike has more than six years' experience in search marketing and first worked at Click from 2012 to 2015 as a senior BDM. With a consultative approach, Mike takes the time to understand a prospects goals and pain points and then puts together a strategy aligned to achieve the best possible ROI. He enjoys meeting with prospects and clients, helping them to realise their potential and grow their online business.
Clients worked with: Chill Insurance, Chess Telecom, Monster Supplements, Ordnance Survey, Gigantic, HomeLet, LakeLovers.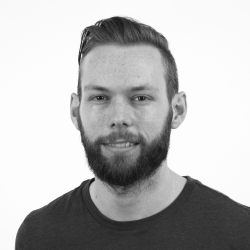 Matt Wood
Key Account Manager
Matt joined Click in 2015 as an Account Manager having previously spent three years specialising in Organic Search practices. Along with a degree in Journalism and Sports Development, Matt also has a background in content writing having written for his own blogs and various publications. At Click, Matt has been involved with award-winning SEO Campaigns for LloydsPharmacy Online Doctor and managed key paid search clients such as Ordnance Survey, Getting Personal and Truprint.
Clients worked with: ABTA, Betway, Getting Personal, LloydsPharmacy Online Doctor, Ordnance Survey and Truprint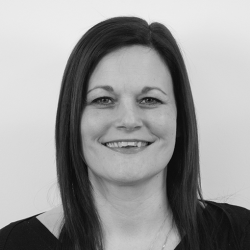 Gemma Grant
Business Development Executive
Gemma's key focus is the preparation of client documents, which plays to her strengths of organisation, admin and time management. With a degree in Geography, Gemma switched her focus to search marketing when she joined Click in 2014.
Clients worked with: ABTA, Chill Insurance, Oxford Open Learning, Rectella.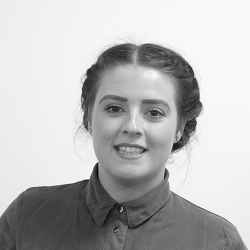 Amy Fitzmaurice
Business Development Executive
Amy is an admin queen who puts together pitch documents and presentations, helps with client renewals documents and handovers. She's proficient in platforms such as Salesforce (and is system administrator and gives internal training), Act-on, ResponseTap, InDesign (for which she's also a trainer), CloudAmp (Salesforce Plug-in to track lead sources). She has also initiated a a system to tracks where our leads have come from.  She joined Click in 2014.
Clients worked with: Monster Supplements, NSI Nails, And So To Bed, Curtain World, The Blinds Company, Ubertas, Square Meal.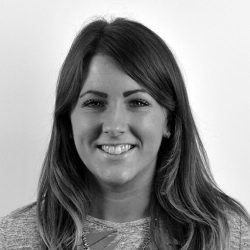 Kerry Mullin
Business Development Executive
Kerry joined Click in 2012 after graduating from Liverpool John Moores University with a 2:1 degree in Marketing. Her role focuses on international campaigns, and she is responsible for building and maintaining new relationships with influential and relevant bloggers on a daily basis, nurturing contacts through excellent communication, and creating strong relationships that will ultimately develop our clients' online visibility.
Clients worked with: Kwik Fit, Julian Charles, Oxfam, Belle Lingerie, Simply Academy, Burnley College, STEM Graduates, Tigerturf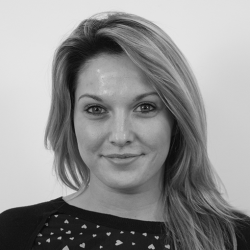 Sharon Dugine
Head of Finance
Sharon started with Click Consult in 2008 as an Accounts Administrator, She was enrolled into night school to gain a Diploma in Accounting with the Association of Accounting Technicians (AAT) which she successfully completed in 2011. She works closely with the Chief Finance Office adapting the finance department and its procedures to ensure it runs at its best.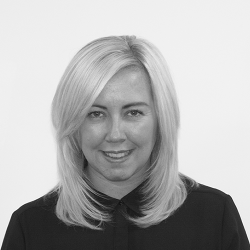 Michelle Millet
Finance Assistant
Michelle joined Click in 2011 after a successful 11-year career working for Bank of America. Michelle works within our Finance department ensuring clients' accounts are kept up to date and also supports other tasks within the Finance team.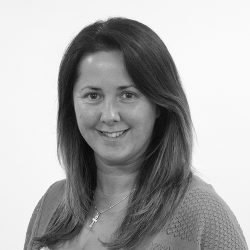 Zoe Grant
HR & Office Assistant
Zoe has over 10 years' recruitment experience and has worked for one of the largest recruitment agencies in the UK providing candidates to global blue chip and SME companies. Zoe is now responsible for recruiting high calibre talent for Click Consult and also supports the Company Secretary. Fast-paced with no two days the same, Zoe finds her role at Click fresh and exciting.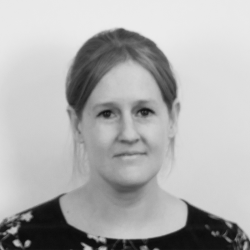 Anna Longdin
Content Executive
With over ten years' professional writing experience, Anna has been with Click since 2011 and is adept at producing engaging and informative copy for a wide range of clients. She also has excellent research, marketing and editorial skills. After completing a Scottish MA in Mental Philosophy at Edinburgh University, she honed her writing skills in a number of roles, including as a direct news correspondent for a digital content provider. She prides herself on her ability to tailor content to appeal to any audience and has been involved in award-winning content marketing campaigns for clients including Chill Insurance and LloydsPharmacy Online Doctor.
Clients worked with: Chill Insurance, LloydsPharmacy Online Doctor, HomeLet, Worktop Express, Swift Money, The Law House , Crown French Furniture, Innova Design Solutions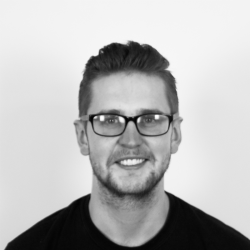 Adam McKinley
Head of Social Media
Since joining the Click content marketing team in 2015, Adam has been part of a variety of award winning campaigns, such as Oxfam's "Dressed by the Kids" (Best Charity Campaign 2016) and Chill Insurance's "Insuring Ireland's Future" (Best Financial Campaign 2017), along with seeing the company win Digital Agency of the Year 2018. During his time at Click, Adam also became Hootsuite certified in Social Media Marketing. Before joining Click, Adam studied Media Professional Studies & Television at Liverpool John Moores University and discovered an interest in social media, going on to work for Cream/Creamfields as a digital executive, using his interest in digital and skills learnt from his course to edit videos, create assets for social purposes, and manage social accounts with a combined following of over 1.5 million.
Clients worked with: Creamfields, Ticketmaster, Flogas, Chill Insurance, Simply Academy, SHEilds, Firelabel, Advanced Diesel Engineering, Europa Pharmacy, Talk Talk, Oxfam, Tyre Plus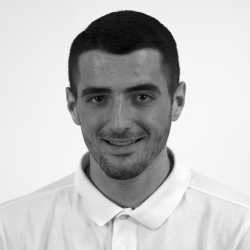 Jack Adamson
Campaigns and Social Executive
Jack joined Click in 2015 after gaining a Level 3 NVQ in Marketing and Level 3 Certificate in The Principles of Marketing. Starting at Click, Jack was part of the outreach team, where he built relationships with bloggers and website owners across a range of industries and has continued to do so since becoming part of the content marketing team in early 2018. During his time at Click, Jack has worked on a number of award winning campaigns including a Digital Impact Award and has also contributed to company awards, such as FSB Awards and UK Agency Awards.
Clients worked with: LloydsPharmacy Online Doctor, Liverpool One, Kwik Fit, Chill Insurance, HomeLet, Betway.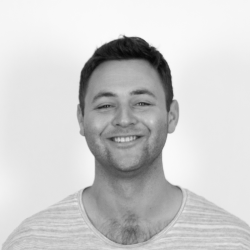 Chris Walton
Key Account Manager
Chris joined Click Consult in 2015 and is currently a Key Account Manager in the busy Account Management Department. He enjoys all aspects of search marketing, and having worked with some of Click's largest accounts, now possesses strong experience in driving performance for his clients through SEO, PPC, CRO, Paid Social and web development.  He has excellent relationship building, communication and negotiation skills and enjoys the continually evolving nature of the industry and trialling new ideas and concepts to deliver results against client KPIs
Clients worked with: Adjustable Beds, Body Power, Chums, Pegasus, Glen Dimplex, Jefferies Solicitors, Maykenbel , Mishcon De Reya, Purple Parking, SHEilds, Smaller Earth, The Lighting Superstore, Trucks Direct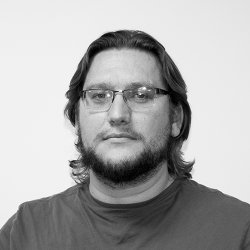 John Warner
Senior SEO Marketing & Content Executive
Father of two, keen sitter in chairs, reader of books and listener of podcasts – John has a 2:1 degree in Literature and an MA (Distinction) in Creative Writing. John joined Click in 2015 and has spent the intervening time accruing industry certifications including Google IQ, AdWords, Mobile Sites and Digital Sales, Analytics for Power Users, and probably whatever has been released since then, Hubspot Inbound and Email, SEMRush Certification, and completed a number of HTML and CSS courses.
He has also written regularly for top digital publishers such as State of Digital, SEMRush, B2B Marketing, The Drum, and has had individual articles on many more. In addition to this, John speaks at a variety of industry events on a host of search marketing topics, including SEO fundamentals, Google Data Studio and voice search.
See John's articles for the Click Consult Blog
Clients worked with: Oxfam, Liverpool ONE, T-Nutrition, ADE, Chill and many more
Radina Ivanova
Senior Organic Search Strategist
With over four years' experience working in organic search, Radina joined Click Consult having managed a portfolio of over 100 clients at her previous agency. Radina enjoys the technical aspects of SEO and analysing data to help improve clients' digital performance.
Clients worked with: Capita, JJ Roofing, Modulek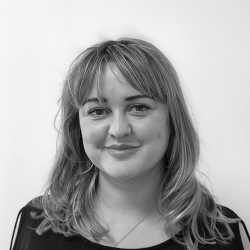 Chloie Brandrick
Senior Marketing & Content Executive
With more than 20 years' experience as a B2B copywriter, journalist, and social media and content marketer, Chloie has a track record of developing powerful, engaging content for a wide range of industries, audiences and channels, both print and online. She has a friendly and collaborative working approach, seeking creative, innovative solutions, and joined Click's in-house marketing team in November 2014. Chloie's role in the Marketing Team sees her creating content marketing assets, blogging, and inbound marketing, as well as managing Click's social media accounts and quality control processes for copy. Chloie is Hubspot Academy certified in Content Marketing and Inbound Marketing.
Clients worked with: Informa Publishing, Cardiff Council, Barclays Business, Vodaphone, Network Rail, United Utilities, Love2shop, Park Christmas Savings, Sage, BusinessLink.gov.uk, Ceuta Group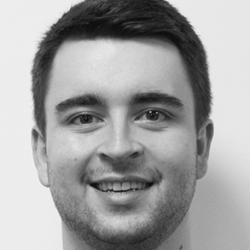 Will Dixon
Senior Paid Media Executive
Originally from Hertfordshire, Will moved to the North West to study at the University of Liverpool and ended up staying in the area. After uni, Will worked in data analyst roles in the DWP, Pensions and Car Rental before joining Click in 2017. Will is Google Ads certified.
Clients worked with: Glasdon, Truprint, simplehuman, Chelford Farm Supplies, MPP Global.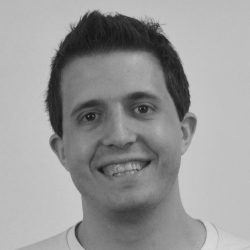 Tom Bodington
Delivery Executive
Tom joined Click in May 2015, with over five years' experience in digital marketing. He has experience using various project management tools.  Tom also has experience interpreting and analysing large volumes of data in order to give insightful recommendations to help improve site performance. He has used a range of CMSs including Tridion, Umbraco and Episerver and has recently increased his web development knowledge to include Magento and WordPress.
Clients worked with: Unilever, Lexus, Toyota, Pizza Hut, Odeon, East Coast, Asics, Coca-Cola, Euro Tax Glass, Liverpool One, Human Appeal, and Focus On Training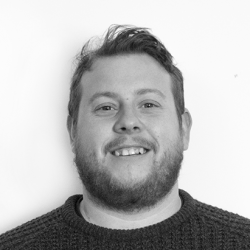 Scott Rumsey
Senior Marketing & Content Executive
Scott first worked for Click in 2013 where he spent time in the Content and Outreach team, before leaving to become Group Editor for two national food and drink magazines. Scott's focuses during this time were mainly in the B2B market and he has worked with some of the largest brands in the hospitality sector. After spending the early part of 2016 as a freelance journalist, working for ESPN and contributing to several blogs, Scott returned to Click to work in the Marketing department.
Since he came back to us, Scott has taken charge of a variety of tasks and looks after the awards submissions which has seen us pick up an incredible 158 nominations and 32 wins since the start of 2017 . Scott has taken several HTML and CSS courses and studied both English at the University of Chester and Journalism at Liverpool John Moores University where he specialised in Media Law and Ethics. A keen learner Scott has received various accreditations since he joined Click including Inbound Marketing, Content Marketing and Social Media merits through Hubspot as well as being an Advanced Google Analytics member through the GA Academy.
Clients worked with: LloydsPharmacy, 3663, Monster Supplements, Oxfam, Chill Insurance, Kwik Fit, The Landmark London, Hills Pet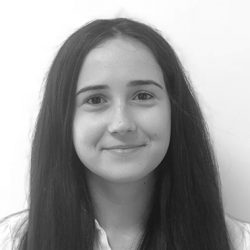 Andreea Gheorghe
Paid Media Executive
Andreea has a First Class degree in Film Studies and Economics from the University of Liverpool and is Google Ads certified. In her free time, she enjoys watching movies and is a big fan of the Eurovision Song Contest.
Clients worked with: simplehuman, Liverpool ONE, Simply Academy, Maykenbel.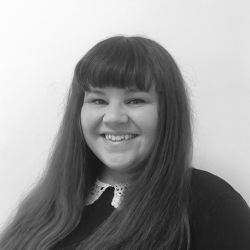 Shannon Mulligan
Paid Social Executive
After graduating with a 2:1 in Drama in 2011, Shannon started her career in digital marketing as Social Media Coordinator for a national cookware company, creating and managing the social media presences for several brands. Following that, Shannon moved to a solicitor's where she began to work in paid social ads, driving business worth over £2m in revenue in one year alone. She specialises in Facebook advertising, blending her creative experience of running organic social media campaigns and analytical skills of managing successful paid Facebook campaigns.
Clients worked with: Prestige, Circulon, Anolon, Cake Boss UK, Raymond Blanc Cookware, Your Legal Friend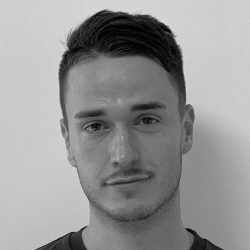 Ben Weston
Paid Media Executive
Ben's experience includes managing an eCommerce store in Liverpool and working as a digital marketing assistant at in educational tech start-up in Sydney, Australia. He graduated from Liverpool John Moores University in 2014 and has Google Analytics Individual Qualification and Fundamentals of Digital Marketing certifications.
Clients worked with: Liverpool Wood Pellets; Cluey Learning.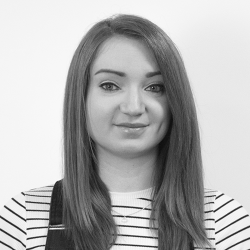 Nicola Bodington
Campaigns and Social Executive
Nicola joined the Outreach team in 2017 before moving into the Content Marketing team, where she builds relationships with a wide range of bloggers. She has worked on award-winning campaigns for brands including Julian Charles and LloydsPharmacy Online Doctor, as well as contributing to company awards. Nicola graduated from Liverpool John Moore's University in 2014 with a degree in Creative Writing and has experience in blogging and social media. In her spare time, Nicola enjoys writing and blogging.
Clients worked with: Oxfam, Kwik Fit, Julian Charles, Shop Direct, Everton FC, Ryanair, Evans Cycles, Specsavers, Decathlon, Aldi, NG Bailey, Chill Insurance, LloydsPharmacy Online Doctor, Liverpool ONE, HomeLet, Kwik Fit, Bik42Work, The Beatles Story, Williamson Tunnels Heritage Centre, Sayers the Bakers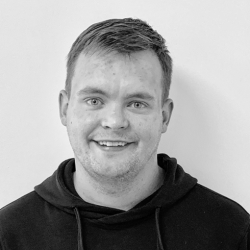 Sam Edge
Paid Media Executive
Sam graduated from Manchester Metropolitan University with a degree in Psychology, in 2016. He immediately began working in digital marketing and specialised in paid search. He has worked for a range of businesses and industries, both in-house and for an agency. This has provided him experience in selling a variety of products, ranging from golf clubs, to football scarfs, to office printers.
Clients worked with: American Golf, Brother, Physiotherapy Store, Trevelx.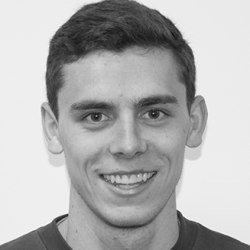 Jay Price
Organic Search Executive
Jay studied Computer Science at Liverpool John Moore's University where he was introduced to the world of digital marketing and joined the team in 2017. Since then Jay has developed a number of key skills which include technical analysis and analytics.
Clients worked with: The Law House, Simply Academy, Fast Sale Florida, Direct Online Services, Crown French Furniture, Kigu of London, Certas Energy, Laurus Homes, Innova, NCC Streetscape, Rainbow Chalk, Hope Fashion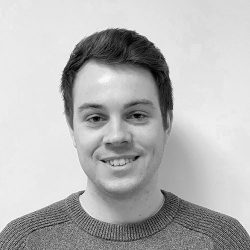 Tom Reynolds
Paid Media Executive
Tom has previously worked in-house at an online sports equipment retailer Net World Sports, managing six international PPC accounts.  His main strengths are data analysis and optimising Shopping Campaigns. Tom has the Google Analytics Individual Qualification and is Google Ads certified, and has a first class degree in Marketing from Bangor University.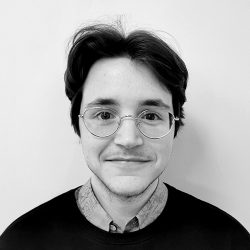 Adam Warriner
Paid Media Executive
With over two years of agency experience, Adam has extensive knowledge of PPC on Google and Bing, as well as Paid Social on channels like Facebook, Instagram, Linkedin, and Twitter. Adam is also skilled in Customer Research, conducting several customer interviews. He also has a background leading ideation sessions and developing campaign ideas and future strategy for clients.
Clients worked with: Payzone, The Original Tour, Knowsley Safari, Smurfit Kappa, Hewitt Fertility Centre, Aubaine, LABC Warranty, Knowsley Hall, Witter Towbars, Ski Club GB, Mountain Tracks, Well Polished, Bateaux London, Westfalia Automotive.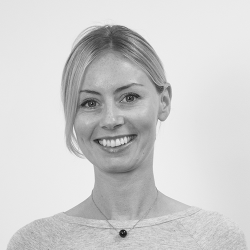 Ali Donnelly
Key Account Manager
Ali has more than 5 years' experience in the eCommerce and payments industries, and has recently relocated from Sydney where she worked with some of the world's leading eCommerce and accounting software platforms. Her experience has given her a strong skillset including relationship building and negotiating. She enjoys working in a fast-paced, dynamic environment and helping her clients to reach their business goals.
Clients worked with: Liverpool ONE, Shopify, Magento, PayPal, Intuit, Big Commerce.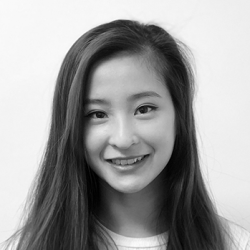 Karen Ngai
Digital PR Officer
After graduating from the University of Liverpool with a degree in English and Communications & Media Studies, Karen worked in Hong Kong (where she is from) for a year in marketing and content creation for the retail and lifestyle sector, joining Click in 2017. She also has a a bilingual Diploam in Chinese and English. Her skills include writing, creating fun visuals like photography and videography, and dance.
Clients worked with: Chums, Julian Charles, Chill, Talk Talk, Homelet, Liverpool ONE, Tods, Hogan, The Vestiaire Collective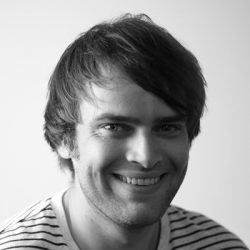 Louis Dutton
Digital Design Executive
Louis has been a designer now for over five years working in-house, agency and freelance. At Click, Louis has designed content for award-winning campaigns for Julian Charles and Chill Insurance and designed websites for Pall Mall, Jefferies Solicitors and BPI.
Clients worked with: B&M, YOMA, and Stokers Furniture, Zoggs, Mars Horsecare and Soap & Glory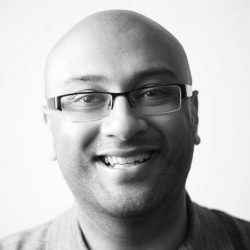 James Fernando
Key Account Manager
James worked for the RBS group for 16 years in a number of roles in relationship management and sales, in particular in Private and Commercial Banking, as well as being a business manager for SME business and more recently a senior personal banker helping clients with their personal financial goals and plans. He gained his Chartered Banking Certificate in personal banking in 2016.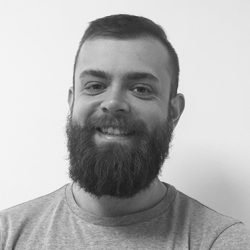 Andy Rothwell
Senior Digital Design Executive
Andy joined Click back in 2014, and as Senior Digital Design Executive is responsible for creating websites, ebooks and infographics, as well as photoshopping workmates into compromising situations. He's worked on designs for award-winning campaigns for Chill Insurance, Oxfam and LloydsPharmacy Online Doctor. In his own time, Andy is also an illustrator and competes regionally in powerlifting.
Clients worked with: Oxfam, LloydsPharmacy Online Doctor, Liverpool ONE, Northwest Powerlifting, Kwik Fit, Chill Insurance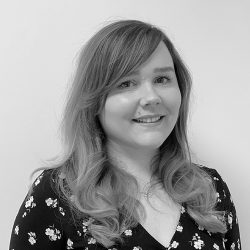 Lisa Mittal
Lisa has experience as a designer both freelance and in-house, with a BA (Hons) Graphic Design from Nottingham Trent University. She's always keen to learn new things and taught herself how to make animations. Outside work, Lisa has a passion for travel photography and videography.
Clients worked with: Liverpool ONE, Regatta, Citation, Compare Compensation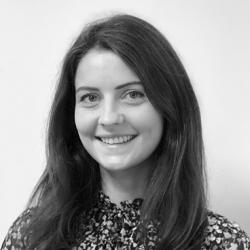 Sarah Kelly
Key Account Manager
Sarah possesses a wealth of search, digital and web project experience and has over five years' experience working with full service clients across a wide range of industries.Sarah is a natural communicator and has demonstrable experience of driving through large scale search strategies from start to finish. Sarah prides herself on her strong commercial acumen and her ability to identify growth opportunities within data for all of her clients. Extremely adept at ensuring all internal depts are pulling together to deliver what is required for her clients to achieve commercial objectives set. A very talented key account manager from end to end. In her spare time, Sarah enjoys researching, writing and creating. Sarah has a degree in English literature and creative writing and a Masters in modern and contemporary fiction.
Clients worked with: Mococo, Darwin Escapes, Eurochange, Dayinsure, Manchester City Council, Marketing Cheshire, Cambridge University Press (CUP), British Transport Police Authority (BTPA), Carden Park, Travis Perkins, NHS, University of Chester, Kwik Fit, Liverpool ONE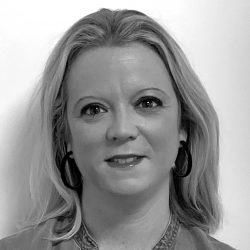 Nicole Milligan
Key Account Manager
Nicole has varied experience, both client side and agency, having worked in small and medium sized agencies with diverse range of clients/accounts. Her strengths include organisational ability, building relationships with individuals at all levels, and a range of experience with both the public and private sector and with both B2B and B2C clients – but she is always keen to learn more and add to her knowledge.
Clients worked with: Utility Bidder, Citation, Day Lewis, Brookson One, Belle Lingerie, Immedia, Evapo, Aviva Insurance, Matthews & Goodman, Seddon Homes, StressFreePrint, Marc Darcy.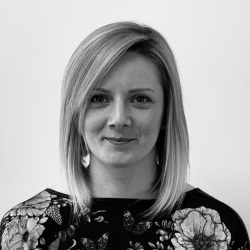 Carly Pealing
Key Account Manager
Carly has over ten years' client side experience of managing all aspects of digital acquisition within numerous industries including fashion, gambling, insurance and B2B eCommerce. With a degree in Business & Marketing and a post graduate diploma in Digital Marketing, she also holds various up-to-date Google Ads and Google Analytics certificates. Her strengths include commercial awareness and relationship building.
Clients worked with: Co-op Insurance, boohoo.com, N Brown Group (JD Williams, Simply Be, Jacamo & more), Kerching Casino, ParkVia, Distrelec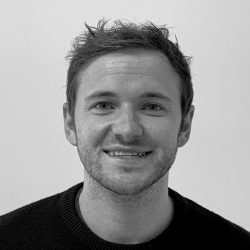 Peter Smith
Account Manager
Peter helps to ensure that client satisfaction and commercial results remains paramount. Working in a variety of client facing roles, he has developed strong relationship building and communication skills and enjoys working in a fast paced digital marketing environment. Graduating with a First Class Honours degree in Media Production & Visual communications, he has an excellent eye for detail and design. Overall, Peter is responsible for the day-to-day management of our client accounts; including reporting, budget management and performance.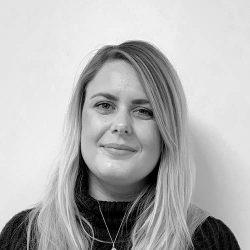 Carrie Shaw
Key Account Manager
Carrie has experience on both sides of the client-agency relationship, having been an in-house Digital Marketing Manager and heading up the Digital Marketing Department at an agency, working on a variety of clients from family owned SMEs to large corporations and charities. She also has experience managing end-to-end web projects working with designers, UX, web developers and delivering to time and budget. Carrie's strengths are in communication and being KPI-driven. HubSpot Inbound, Google Analytics and Google Ads certified, she also has a degree in Spanish and German.
Clients worked with: The Hut Group, Chester Zoo, The Air Ambulance Service, Darwin Escapes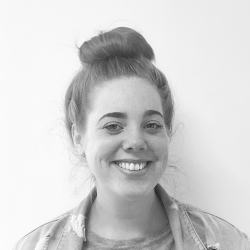 Holly Murphy
Campaigns and Social Executive
Holly graduated from Leeds Trinity University with a degree in media. Before joining Click, she gained experience in radio, television and marketing. Her skills include videography, Adobe Premiere Pro and writing.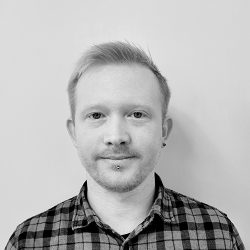 Phil Gemmell
Account Manager
Phil comes from a background in Business and Corporate banking, transitioning to Account Management in 2016. While being an advocate of all things digital, with a hands on understanding of digital marketing, search marketing, social media and digital strategy, Phil's strong customer service experience means he believes in providing the best customer experience in every channel both for the client and the customer.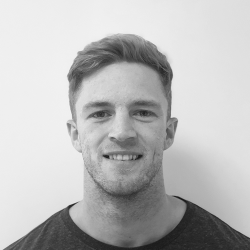 Mark Dillon
Campaigns and Social Executive
Before starting at Click, Mark helped assist with the marketing strategy for "The Buying Party", an independent film based on the life war poet Wilfred Owen, which included an email campaigning and social media marketing. Mark enjoys building and maintaining relationships with new and existing bloggers whilst also researching for new ones for relevant campaigns. Since joining click, Marks efforts have contributed towards the business being awarded Digital Entrepreneur Awards: Digital Agency of the Year and the Northern Digital Awards: Search Agency of the Year 2018. Mark graduated from Liverpool John Moore's in 2015 with a 2.1 in Business Management and has recently graduated from the university with a Masters degree where he achieved a Merit in Digital Marketing.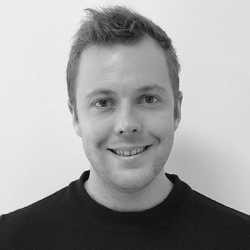 Chris Tucker
Senior Content Strategist
Chris began his content marketing career as a Content Lead with a focus on researching and writing digital content, moving onto Creative Lead specialising in generating ideas for digital marketing campaigns and gaining links from publishers across the web. Chris has worked on projects that have received coverage from top-tier sites including Lifehacker, Lonely Planet, FOX News and Mail Online with some projects receiving over 200 features. He is responsible for the strategic planning of both on page and off page content and has a keen interest in the data that underpins and dictates content strategy.Chris graduated from Goldsmiths College, University of London in 2013 with a 2:1 degree in Sociology and Politics.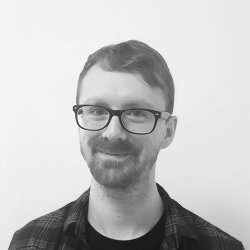 Dan Sarath
Senior Digital PR Executive
Dan began his marketing career as a content writer before transitioning into the world of digital PR. He has executed numerous successful content marketing campaigns from an editorial and journalistic perspective to win PR coverage for our clients.. Dan has been instrumental in developing our Digital PR proposition further in line with Google best practice and has seen his work being recognised in a number of high profile online publications. Dan is proud to have seen Click Consult win Digital Entrepreneur Awards' Digital Agency Of The Year, Performance Marketing Awards' Most Effective Agency and Northern Digital Awards' Search Agency Of The Year since joining the business in 2018. He graduated from the University Of Central Lancashire in 2012 with a 2:1 degree in Journalism.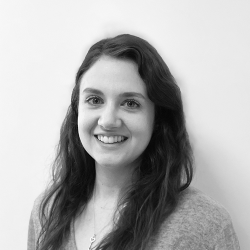 Sarah Macklin
Senior User Focused Content Strategist
Sarah first joined Click in 2017 and has worked on some award-winning campaigns during her time in the Campaigns team. Her current role combines SEO with copywriting to create good-quality user focused content to improve clients' online visibility. She comes from a predominantly editorial background, having gained experience at a publishing house in Manchester, and a digital magazine publication in Cheshire. She has a degree in English Literature from Liverpool Hope University, and enjoys reading, writing and blogging in her spare time, as well as playing the piano.
Clients worked with: Kwik Fit, Chums, Julian Charles, Oxfam, Chill Insurance, Viessmann, HomeLet, Age UK.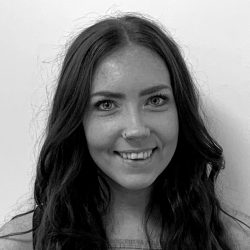 Sophie Campbell
Digital PR Executive
Sophie is experienced in PR, SEO, content marketing and copywriting. She is a University of Liverpool graduate with a degree in Law with Criminology.
Clients worked with: Smirnoff, NME, AfternoonTea.co.uk, Staedtler, Savills, CADW, Liverpool ONE.
Claire Bowden
Organic Search Executive
Claire has a background in SEO and content marketing within telecoms, insurance and finance, and is also experienced in content creation, email campaigns and social media management. Claire studied English Literature and Journalism at Chester University, and is Google Analytics certified. She's lived and worked in Liverpool, Manchester and Exeter, and been a part of both small/ start-up businesses as well as multinationals, along with freelance SEO writing.
Clients worked with: O2, Asda Car Insurance, Liverpool Royal Hospital, Mustard.co.uk, Grantfinder.
Rob Lambert
User Focused Content Strategist
Rob is experienced in creating copy for a range of purposes including blog posts, outreach pieces, exclusive articles, feature pieces, marketing campaigns, and extensive advertorials. He comes from a sports writing background through spending three years at a betting affiliate, where he became skillful in generating content for a variety of topics, concepts and styles. Rob has a degree in Journalism from the University of Chester.
Clients worked with: Footy Accumulators, Oddschanger, The Winners Enclosure, AccaTracker, These Football Times, Football Italia, 90Min, Surrey Life, Berkshire Life, Yorkshire Life, Somerset Life, bet365, SkyBet, Paddy Power, Betfair, Betway, BetVictor, William Hill, 888Sport, Betfred, BetRegal, Coral, Ladbrokes, 188Bet, BetStars, BoyleSports, 10Bet, MoPlay, Unibet, Genting.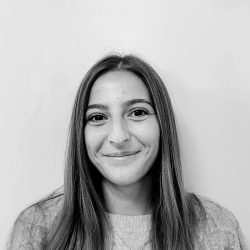 Hester Teasdale
User Focused Content Strategist
Formally a Digital Marketing Intern, Hester has been trained in the practice of copywriting for organic, paid and social marketing channels. As well as creating a range of online copy, she has generated the research, creation and outreach of several digital PR campaigns. She has an undergraduate degree in English Literature and a master's degree in Nineteenth-Century Literature and Culture from the University of Chester. 
Clients worked with: Payzone UK, Knowsley Safari, The Original Tour, Witter Towbars, Knowsley Hall, SN Travel and Anchor Pumps.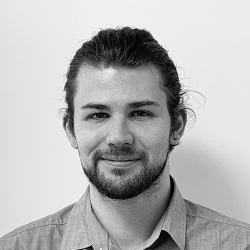 Cieran Hickson
Organic Search Executive
Cieran studied Business Studies and French at Bangor University, then started a career in digital marketing. Cieran really enjoys getting involved in the technical aspects of SEO.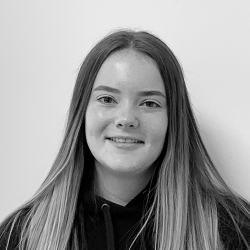 Keira Davidson
Organic Search Executive
Keira has previous agency experience working with a wide variety of SME's and international business specialising in SEO and an interest in technical SEO. She's keen to constantly expand her digital marketing knowledge and gaining the relevant qualifications along the way.
Clients worked with: Harris Balcombe, Riverside, Hitchcock & King, Internet Reptile, CAT AutoKeys and BioCity
Our Clients