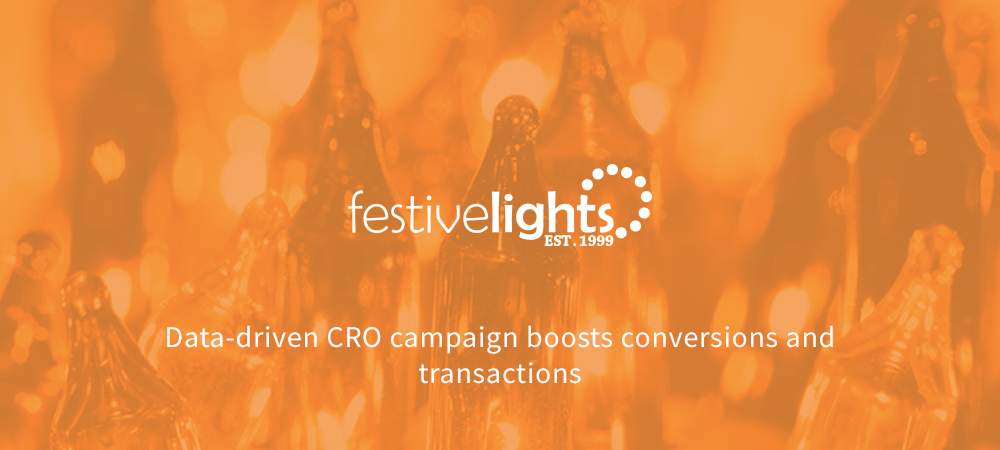 We helped the busy online retailer test ideas to maximise conversion
---
About Festive Lights
Trading for 16 years, Festive Lights is a busy online retailer with thousands of monthly visits. The company wanted to test some ideas on their website to review its design and improve conversion.
---

---
How we helped
Impressed by Click Consult's focus on KPIs and data driven insights during initial discussions, Festive Lights asked us to help test some theories on their current website through conversion rate optimisation (CRO).
First of all, we worked with them to choose testing ideas based around priority and profitability, deciding that their Christmas category pages and basket pages had the most scope to maximise returns and ensure a seamless customer experience.
Then we worked with Festive Lights and their design agency to make sure all new designs were tested and proven before implementation.
---
Results
Test 1 results
8.06%
Increase in Conversion Rate
4%
Increase in Transactions
Test 2 results
Test 3 results
Download this case study