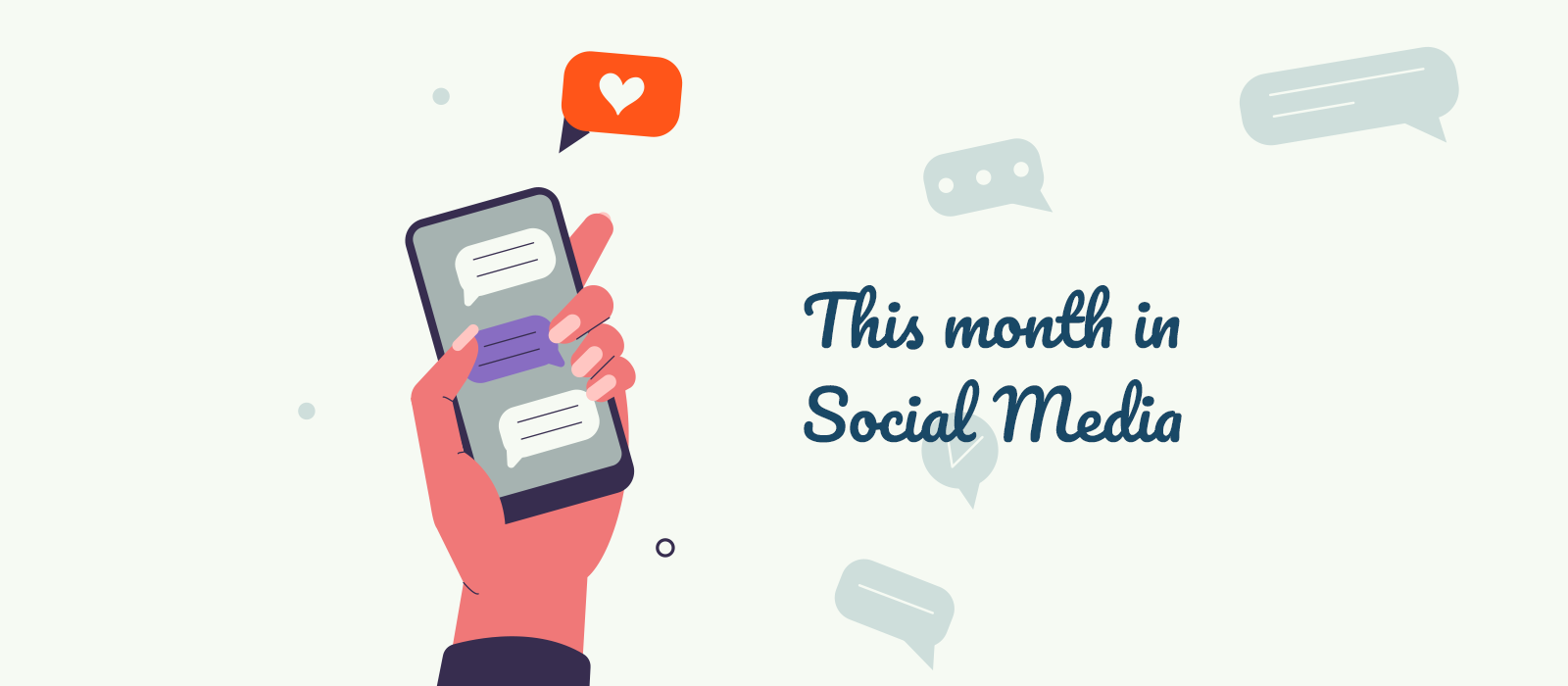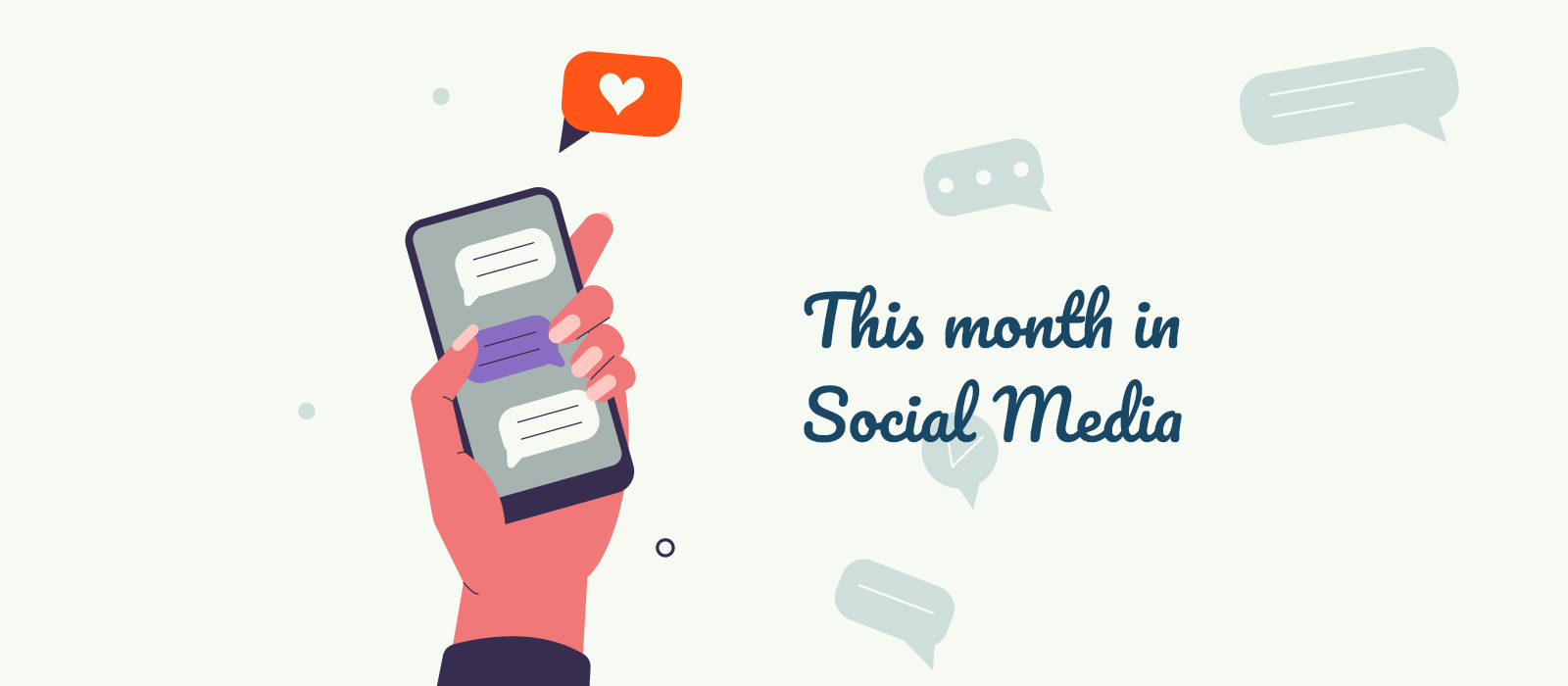 This month in social media (November 2021)
Nov 25th, 2021
November brought us a number of new features for Linkedin, Facebook and YouTube. Facebook is testing changes to their Algorithm that will give brands some level of preference with where they want their ads to be shown, Twitter rolled out 'Spaces' for all users and Instagram finally let's us delete single images from Carousels (it's about time). Find out what other new features have hit the social media world this month and how they can benefit your business in our round-up below…
---
New features added to LinkedIn Company Pages
At the start of November, LinkedIn added new features for company pages to help businesses attract new talent by allowing them to share more information about their company and its culture.
Firstly, the social platform is adding a new 'Primary Workplace' option to be displayed on company profiles. This is to allow businesses to list whether their employees work remotely, hybrid or at the office, with an increasing number of employers now offering non-office based roles since the onset of the COVID-19 pandemic. Companies can now also add their policies on vaccines, pay adjustments and much more.
Secondly, LinkedIn has enhanced its 'My Company' tab. New features will mean brands can easily curate content from their page feed to add to the My Company tab with the click of a button. Employees will then be notified when new content has been added, making the experience of re-sharing easier, increasing the likelihood of company messages being amplified.
And finally, a customisable competitor analysis has been added to the analytics tab. Here businesses can add up to nine competitors to compare and benchmark the performance of their LinkedIn page. Although the metrics available are quite basic, they are certainly worth a look. Rumour has it that LinkedIn is also planning to add engagement rate to these metrics, so watch this space…
Workplace by Meta integration with Microsoft Teams
After the announcement of the rebranding of the Facebook umbrella brand to Meta last month, we're now being told that Microsoft have this month partnered with Meta to integrate 'Teams' into Facebook Workplace.
This means that employees will now be able to share content from Workplace news feeds or groups directly into Microsoft teams, meaning they can view, comment and react in meetings without having to switch between the two apps.
On the flip side, live streamed videos from Teams can now also be added directly into Workplace Groups. Microsoft Teams will be integrated to the Meta Portal device next month allowing people to use video calling within Teams.
YouTube brings shoppable live streams to everybody
YouTube is jumping on the live-stream shopping wagon as this month it debuts its first round of live-stream shopping events in the run up to Christmas.
This enables viewers to interact in real-time with big brand creators and purchase their products directly in the YouTube app itself. Whilst this was only live until the 22nd November, YouTube says the plan is to organically integrate the new feature on the platform to allow an eCommerce business with a mobile device to easily host a live shopping stream.
With consumers wanting the experience of researching, reviewing and buying products online at home to be as convenient as possible, it's time to set up your brands YouTube channel if you don't already have one.
Facebook adds new commerce features into Groups
Carrying on with the topic of shopping, Facebook has added some new eCommerce features into Groups with the aim of capitalising on niche targeting and engagement within a community.
The biggest new feature is the 'Shop Tab' which can now be added to individual Groups. This means that when a shop is available and set up correctly, the tab will show up for members of that particular group in the navigation.
Products will also be featured in a separate panel, giving brands the chance to highlight specific products that are relevant to group members' particular interests and also to communities within News Feeds. This is designed to enhance the likelihood of customers buying products as Facebook increasingly moves towards becoming an eCommerce platform.
Facebook is also adding product recommendations into groups with the idea of tapping into experts within that community and helping members find items that are more relevant to them.
---
Need help keeping up with the ever changing world of social media? Why not contact our team of award winning specialists to see what we can do for your brand?