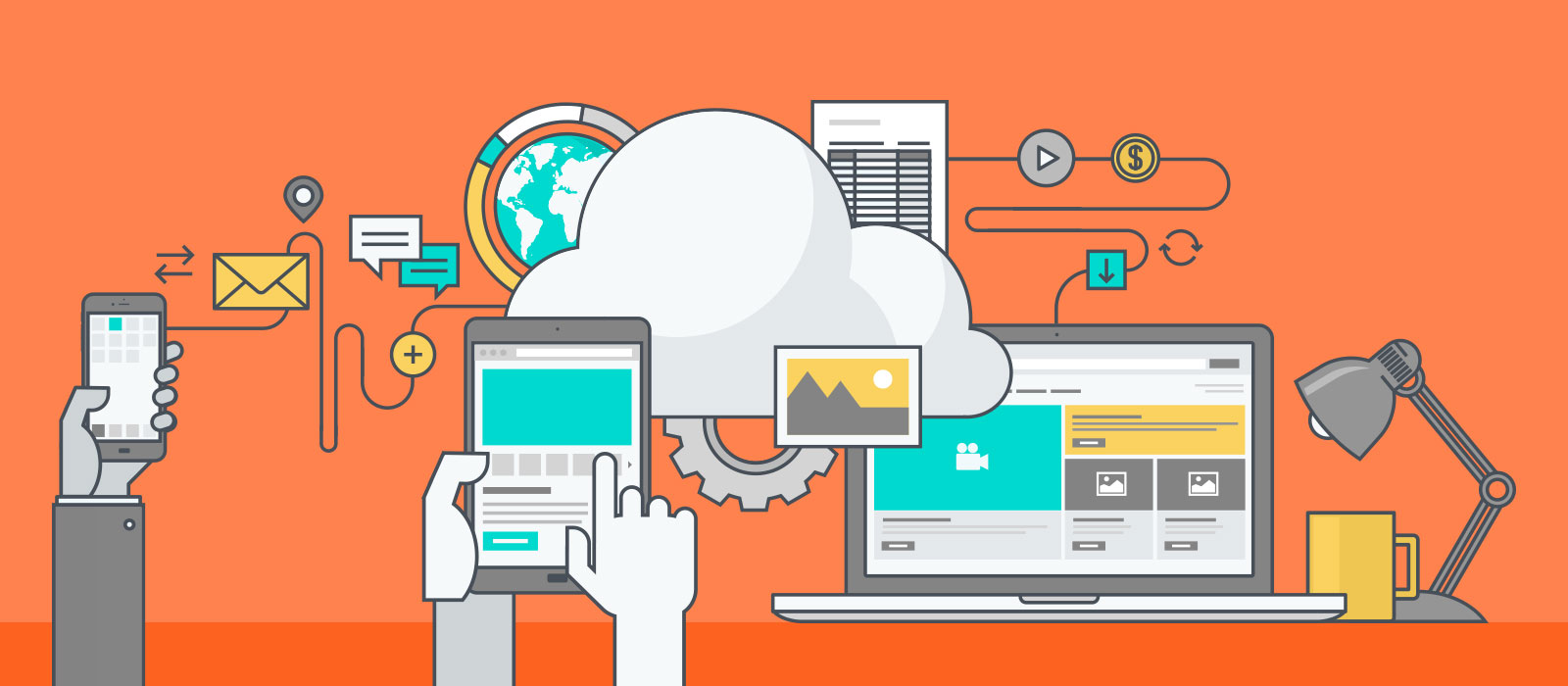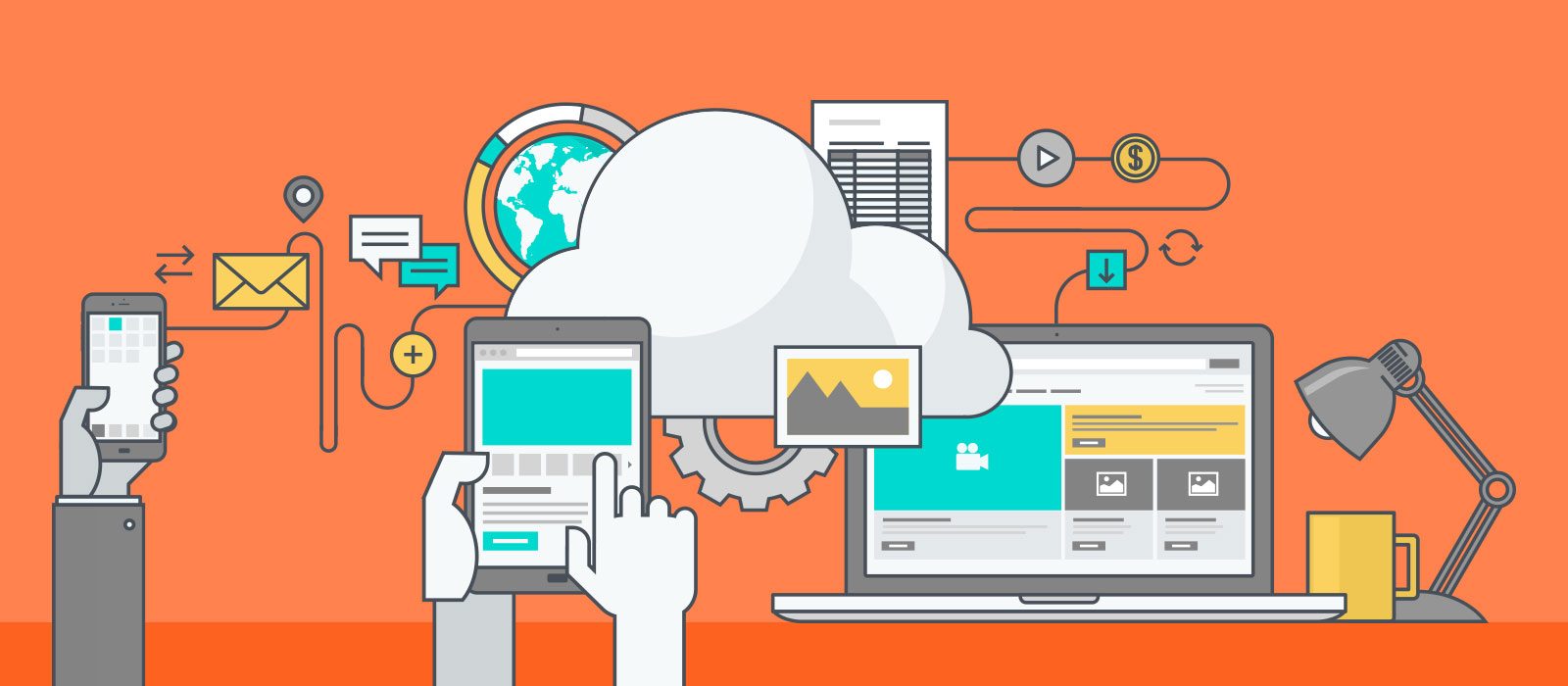 That year in social – 2020
Mar 29th, 2022
We have taken a look at some of the biggest updates throughout the year of 2020, and how social channels are pushing features on their networks to ensure more creativity in social media marketing…
---
Facebook has launched its own video chatting platform
No matter where you look, you can't currently hide away from Zoom, which is taking over the world at the moment. You see it on the news, TV programmes, business chats and even your own quizzes with friends and family.
It has had its ups and downs recently, with it's privacy and security being questioned, but for many it might be time to make the switch to Facebook's version. Messenger Rooms allows up to 50 people to video chat together, and is accessible to all whether you have a Facebook account or not.
It is free to use and doesn't have that pesky 40 minute limit that Zoom currently has, meaning you can chat away for as long as you like. For those with a Facebook account, it will integrate with your timelines so you can keep on top of your communities. This has recently been launched but expect to see innovative uses for it from brands and businesses worldwide whilst strategy seems to be about experimenting.
You can now direct message through Instagram desktop
This is something that social media marketers have been asking for for a while now. Everyone knows the struggle of having to monitor your customer queries through the Instagram app on your phone, or through third-party software, and although it's already something you can do through linking your Instagram account up to Facebook, it's now available through Instagram desktop.
They have been testing this feature out for a good few months now, but without a definitive launch date, but if you log in to Instagram from today you should be able to see it next to all the other features you're more used to. It works in the same way as on the mobile app so there are no shocks there.
People in regions where network access is limited, or where data plans are restrictive, could benefit from being able to connect to their DMs on an alternate platform – while it also aligns with Facebook's broader plan to integrate all of its messaging tools.
Increase storytelling with TikTok's new voiceover feature
TikTok might be a social media platform which you haven't aligned your social strategy to yet, and it certainly isn't for every business to jump on, but if it targets your specific audience and you can tailor your brand messaging and services to your posts then it's certainly effective.
TikTok has now started letting its creators add their own voice to the videos they are creating, adding a whole new storytelling element to the platform. It previously only allowed you to add clips of music, or dialogue from movies or TV, but this new update introduces it.
This can all be done in the 'editing' page when you are creating your content, and it allows you to edit the voice note to adjust the volume in case you aren't happy with it first time round. TikTok explained why they have introduced it: "Whether they're narrating a story, adding their own voice to a song or simply describing what's seen on camera, creators can use this new feature in countless ways to help make engaging content."
In a month where people got to grips with the new Instagram Reels, seeing increased popularity and shareability, along with new technologies for brands and businesses to utilise, we take a look at some of the biggest news in social media…
Redesign and stories feature for LinkedIn
We haven't seen a new redesign for LinkedIn in over five years, but finally, in September, they have announced one along with the new LinkedIn Stories feature being rolled out. They have focused the redesign on being simpler to use and more modern, bringing the social channel up to date with others who have had many redesigns since.
What does it feature? Well, the redesign features a more streamlined search experience to encourage better searchability when it comes to people, events, groups, and content. The ever-popular dark mode is also coming. The new design also comes with features making it easier to set up meetings with your connections, whether this is through chat or video call.
LinkedIn Stories, on the other hand, will almost mirror the feature that we now see across Facebook, Instagram, Snapchat and tested on Twitter, where you can update your connections with quick content, but in a more professional setting.
New update for Instagram Reels already
Instagram Reels only got launched last month, and has become very popular very quickly, taking over timelines and discover pages throughout. With the increased popularity comes changes to further enhance your creativity on the feature.
From here forward, videos can now be recorded up to 30 seconds instead of the previous 15 seconds, catching up to the abilities of TikTok, its main competitor. Along with these longer videos for people to view, users can now set the timer for up to 10 seconds, allowing for more creativity. Instagram has claimed that these new updates have come from requests that have been made from creators, with a focus on getting more people signed up to using it.
Story pins and other new features for Pinterest creators
It isn't just LinkedIn who have added a new stories feature to their social platform this month, Pinterest has also introduced it. Currently in beta stage through September, creators will be able to turn their ideas into visually-engaging stories, such as step-by-step videos, voiceovers, and even images and text overlays. Creators are able to publish Story Pins directly to Pinterest without a website, and they appear to people with relevant interests to topics or interests.
Other new features for creators on Pinterest include an updated analytics hub, allowing you to measure the impact of your pins in more detail, such as seeing which categories and interests their audience is engaging with the most, and more detail in how the content is performing. This comes alongside new creator profiles where you can highlight and showcase any content from any creator.
Automatic AI-powered subtitles on Instagram's IGTV
This is certainly one for the social media managers and creators out there, making life a little bit easier and saving time, Instagram is using AI to create subtitles for you. As we know, a lot of people watch videos on their timelines, no matter what social channels, with the sound off, whether this is whilst checking your phone on public transport or not to disrupt music and podcasts. With this in mind, Instagram will now start adding subtitles when a user starts watching the video without sound.
This is on IGTV in particular, and will save a lot of time not having to create your own captions and subtitles when creating a video for IGTV. Apparently, viewing times can be increased by 10-15% when there are subtitles on a video, so this is a great step in seeing better results from your creations.
Instagram Live for up to 4 hours
Instagram Live is something that has grown in popularity ever since it launched back in 2016, but with the changes to everyday life we have all had to make in 2020, they have seen the need for longer live streams on the app.
With more people, businesses, lecturers, teachers, musicians and more turning to live streaming over the past few months, as a way to entertain and educate, Instagram have upped the time limit on a live video from 1 hour to 4 hours, giving businesses and individuals more time to get their point across without the need to keep switching streams.
In addition to the increased live streaming time, Instagram will add live streams to IGTV's "Live Now" when they end. This way, it hopes to attract more users to live content on its platform. They will be saved after recording for 30 days.
Facebook announced new tools for groups
You've been hiding under a rock if you haven't noticed Facebook has a strong focus on promoting its "groups" feature recently, with tv adverts and paid posts about it. They seem to be spending a lot of time adapting groups to best fit the needs of those who use them, either as an admin or a member.
For admins, they have launched "admin assist", which means Facebook can help you moderate your group with the likes of banning certain keywords in posts, or double checking over posts from members who haven't been in the group for long, and those who have been flagged in the past. That's not all though, admins can now organise their conversations by topics and hashtags, and pin certain topics to the top when it needs to be highlighted. Admins can now use the Brand Collabs Manager to make money from their Public groups by connecting with brands looking to promote their products and services.
For members, expect to see more Q&As in these groups, along with admins being able to jump in on messages at any point to help and advise. You can also have conversations with a new type of collaborative post where you can share photos about a specific topic and swipe through everyone's responses.
Are local lenses the future of Snapchat?
You have to give it to Snapchat, even though it is losing in popularity in recent times, it still has a core audience base, and is always up for trying new ideas and technologies to give it a boost over competitors, although these are often then copied.
The new one is local lenses, which they launched first in London's Carnaby Street, and you can see in thisvideo how this worked.
Essentially, they created the first local lens, called "city painter", which is the first persistent, collaborative, and shared AR experience. It allows users to use the Snap camera to virtually spray paint colours and graffiti murals on Carnaby Street's shops. Snapchat users can see others spraying and can battle each other to add their own colours and graffiti.
Twitter launches 'Fleets' worldwide
Probably the biggest news to come out of social media in November, yet it feels very familiar, Twitter has launched its 'Fleets' feature. This is something that has been circulating for quite some time now, and after launching in Japan earlier and a few early problems fixed, it has now been launched worldwide.
If you are using Twitter through your mobile device, you'll see a bunch of the profiles you follow lined up at the top of the screen, in a similar way to Instagram on their app. From here, you can view accounts' 'Fleets', which Twitter has described the reason for as "Fleets helped people feel more comfortable joining the conversation," leading people to "talk more" on its platform, "sharing personal and casual thoughts, opinions, and feelings.".
In 'Fleets', you can upload text, embed tweets, share an image or video and edit the backgrounds to give it a personalised feel. Users can also reply to your Fleets through direct messaging to create conversations. For businesses, it's a great place to highlight any deals or competitions you have running, and it allows you to get an idea for how switched on your audience is to the brand, as you can see who has viewed it.
Search by keywords through Instagram
Of course you can already search on Instagram, which brings up a whole loads of accounts, location tags and hashtags, but now they are rolling out the ability to search by keyword on the app ("vegan recipes" for example) which will bring up a load of timeline posts from users based on whatever keywords you have searched for.
It has currently started out in six countries across the globe, with the UK being one of them. The system uses machine learning to work out the best posts to show you based on your search, including the content itself, the caption used and the time it has been uploaded, however as this gets rolled out further we should expect to see more information on how we can specifically upload our posts especially for search. At the current time of writing, not all keywords and subjects are available to search yet, so keep an eye out for ones relatable to you, and keep testing it out.
Snapchat announces 'Spotlight' for more entertainment through the app
Snapchat seems to be busy recently with updates, such as local lenses last month, giving us the feeling it is trying to keep up with similar apps and platforms that are continuing to grow in popularity. Its latest update is the introduction of 'Spotlight', an in-app entertainment hub for users to view other people's most entertaining Snaps and uploads, in a similar way to the Instagram discovery page.
Snapchat has revealed that it won't allow for public comments in the hub, it will be monitored and further down the line it is expected to be tailored specifically to the user's interests, allowing for a more personalised feel to the social platform. The tailored approach will be based on the time users take viewing certain types of content, if it is favourited or shared to friends. This could potentially open up a whole new way brands work with Snapchat influencers, ensuring posts look as natural and entertaining as possible to get featured in this new hub.
What are Instagram Guides?
Instagram Guides have recently launched, which is a new way for accounts to upload longer-form content onto the app, along with a new way for users to consume content. It was first rolled out to a select number of health and wellness advocates during the tough year we have had, but due to the popularity it has been rolled out worldwide to all users.
Guides allows users to follow or upload a curated flow of posts and commentary, which has made it perfect for how-to guides, top tips and curated lists. Guides is only currently available through mobile, and can be found when you click on the '+' sign in the top right corner. It gives you 3 upload formats – places, products and posts. Expect to see this used a lot more when it is available to more people, particularly around the end-of-year lists publications love to create.
A new way to view short videos on YouTube
Back in September, YouTube announced its new video format "Shorts" which is similar to the types of videos we are used to seeing on TikTok. This month, it is testing out new ways for users to view these shorts on its platform.
If you are viewing YouTube on your mobile device, it is now testing out a "Shorts" icon to the top or bottom row of the app, making it easier to view and discover this video format. Users who are part of the experiment will either see a Shorts icon instead of the Explore tab or a Shorts icon instead of the Cast icon in the top row. The Explore icon has been moved to the top row, while casting can still be done in the player while watching a video.
It seems like YouTube is pretty focused on pushing this video format as we head into 2021, giving another option for businesses and creators to work together to create compelling and exciting content.
LinkedIn has introduced product pages
LinkedIn Marketing Solutions has announced the launch of LinkedIn Product Pages, which is a dedicated tab on company pages for products. This tab, which can be added to company pages that are selling products through LinkedIn, can be highlighted to allow for people visiting your page to purchase directly through the platform.
Businesses that are using this feature can use Product Pages to "spotlight product endorsements and testimonials by users, gather ratings and reviews from current users, and generate leads." This can be achieved with custom call-to-action buttons, including demo request forms or contact sales forms.
What makes this different from other platforms? You can specify certain job roles relatable to the products being sold, such as "Social Media Specialist" for example, which will then show your product to the relevant people.
Sharing your tweets on Snapchat and Instagram Stories
This is something you have probably seen a lot more recently on your own timelines, but following on from the ability to share tweets through its own Fleets feature, Twitter has now also made it easier to share tweets directly to Snapchat and Instagram Stories, when using the mobile app.
When you click on "share tweet", you will find these options in there, along with the usual copy link etc. and it is a great way to promote any deals, competitions or product launches you might be promoting on Twitter, allowing you to cross promote to these other platforms easier. It is also a good way of sharing testimonials of your products and services, meaning you can share tweets from anyone who has tweeted about your brand in a positive way. Certainly one to try out for easy promotion.
Twitter is bringing back its verification program
Having not verified any accounts or given the option to since 2017, Twitter has announced that next year, in January, it is bringing back its verification program, meaning more accounts can be verified on the platform.
Twitter has updated its references to align better with Wikipedia's "published standards for notability and article quality." The "News" category will now include "News and Journalists," the "Sports" category will include "Sports and esports," and the "Entertainment" category now clearly includes digital content creators.
Of course other things like proof of identity, follower numbers and engagement will be taken into account alongside this, but expect to see new accounts verified coming into the new year. This also means some accounts that were previously verified may now lose their verification if they don't fall into these new categories, or were previously verified by mistake.