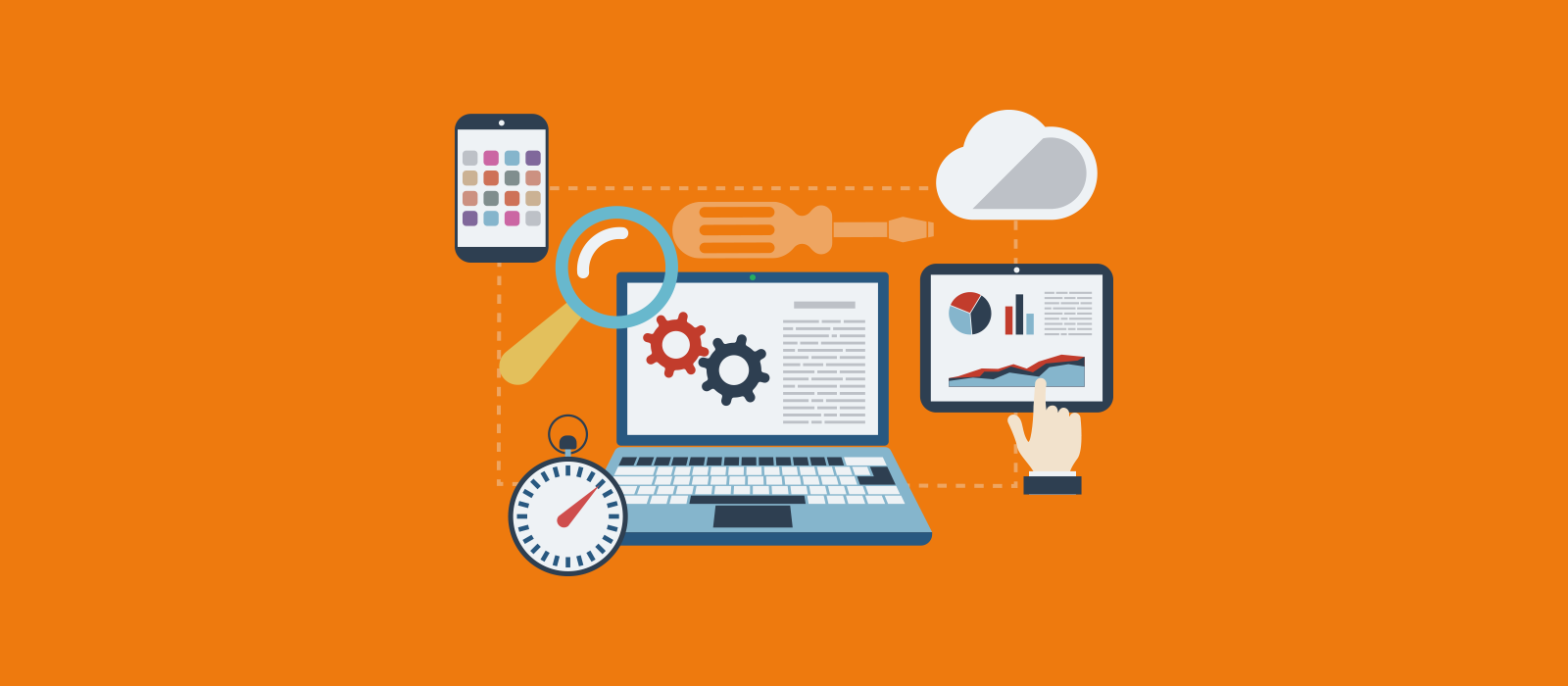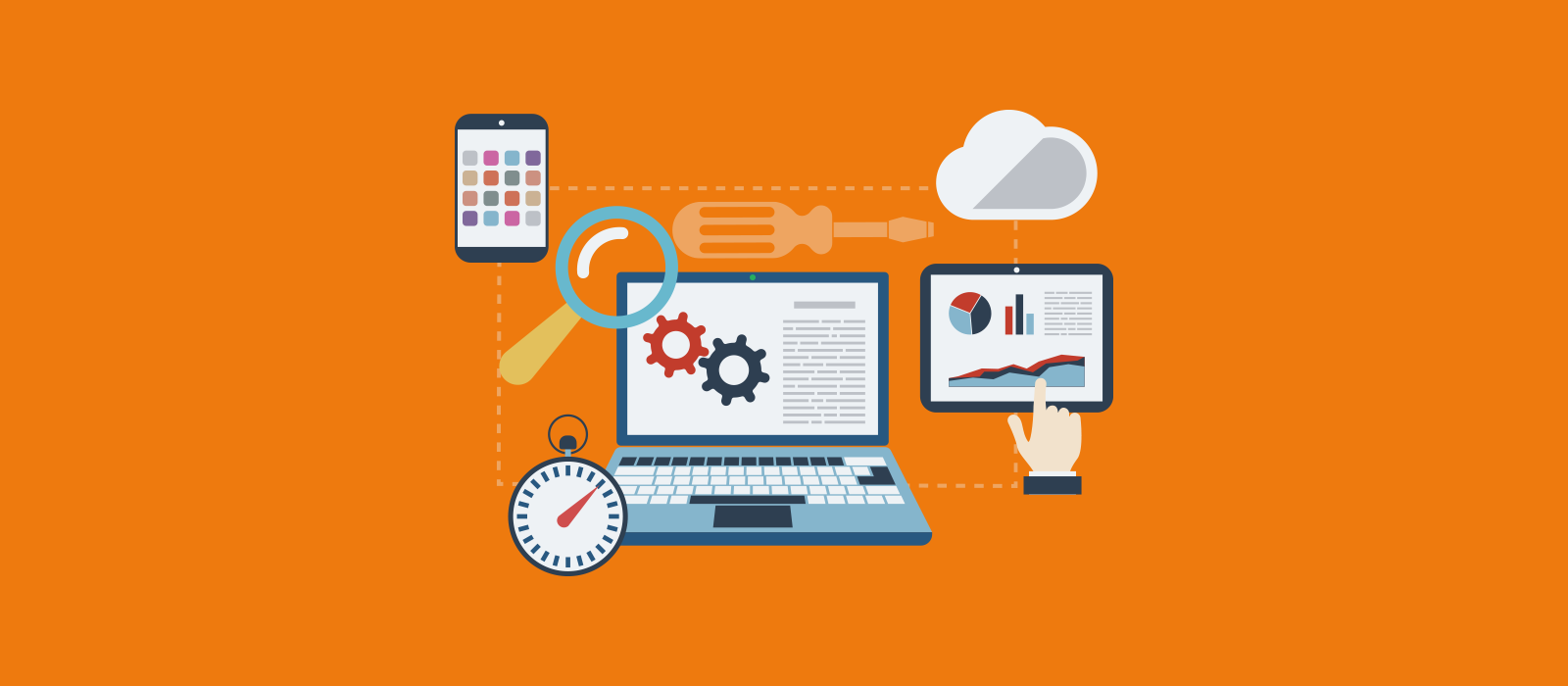 This Month in Search [December 2020]
Dec 2nd, 2020
The latest search and digital marketing news brought to you by Click Consult…
---
Wednesday, 23rd December
Google confirms passage indexing is not yet live
Google's Danny Sullivan has confirmed with Search Engine Land that Google has not yet rolled out passage indexing. Initially they expected, based on the original announcement, that Google would roll out passage indexing by the end of the year – 2020. But since it is not rolled out yet, SEL suspect Google will hold the launch until early 2021.
Very specific searches can be the hardest to get right," said Google, "since sometimes the single sentence that answers your question might be buried deep in a web page. We've recently made a breakthrough in ranking and are now able to not just index web pages, but individual passages from the pages. By better understanding the relevancy of specific passages, not just the overall page, we can find that needle-in-a-haystack information you're looking for."
Google said passage-based indexing will affect 7% of search queries across all languages when fully rolled out globally
Tuesday, 22nd December
Google Search Console brings back request indexing tool
Google has reenabled the request indexing tool, within the URL Inspection tool in Google Search Console. The tool was disabled on October 14, 2020 – 69 days ago – and it was expected to come back before the holiday shopping season. That came and past but it is now back before Christmas and New Years.
Google announced this on Twitter saying "We're glad to announce that 'Request Indexing' is back to the Google Search Console URL Inspection – just in time for the new year!"
Google also "reminded" us that if you have "large numbers of URLs, you should submit a sitemap instead of requesting indexing" via Google Search Console. Google also said that the "requesting indexing does not guarantee inclusion to the Google index."
Monday, 21st December
Google December 2020 core update is now fully rolled out
Google has confirmed minutes ago that the December 2020 broad core update that began rolling out on December 3, 2020 is now completely rolled out.
Google said "the December 2020 Core Update rollout is complete."
What we know from Google, as we previously reported, is that the December 2020 core update started to roll out around 1:00pm ET on Thursday, Dec. 3. Like all core updates, this was a global update and was not specific to any region, language or category of web sites. It is a classic "broad core update" that Google releases every few months or so. In this case, it was the longest stretch since a confirmed broad core update, one that took just under seven-months, as opposed to the typical three-month time frame.
This update, according to many of the tool providers and the SEO community was a very big update. Many who were either negatively or positively impacted saw gains or declines of 10% to over 100% of their previous levels of organic search traffic.
Google uses augmented reality to let users try on cosmetics
Google is launching a digital "try it on" experience for some cosmetics-related queries using augmented reality, the company announced Thursday. It is working with data partners ModiFace and Perfect Corp to visualise thousands of eyeshadow shades and lipsticks from brands such as L'Oreal, MAC Cosmetics, Black Opal and Charlotte Tilbury. The feature is launching this week in the US.
When you search for certain eyeshadow or lipstick products on the Google app, the knowledge panel may contain a swatch of shades, which can be viewed on different models of varying skin tones.
Google accused of colluding with Facebook and abusing power
Ten state attorneys general filed a lawsuit against Google on Wednesday, alleging that the company has illegally used its monopoly over the online advertising sector to force out competition via a range of exclusionary tactics.
"Plaintiff States seek to restore free and fair competition to these markets and to secure structural, behavioral, and monetary relief to prevent Google from ever again engaging in deceptive trade practices and abusing its monopoly power to foreclose competition and harm consumers," the filing reads.
The complaint claims that the fundamental change in Google's advertising business came in 2007, when it acquired DoubleClick, giving the company access to DoubleClick's ad management software and its base of web publishers, advertisers and ad agencies.
Wednesday, 16th December
Google Ads moves campaign goal metric
Google announced it is now moving the campaign goal metric in Google Ads to an easier location to find it. The score is being moved near your optimisation score, so it is easier to locate.
Google said it is being moved to make it "easier for you to understand how optimisation score prioritises recommendations."
How is this score calculated. Your campaign goals are determined by your bidding strategy and can be focused on conversions, conversion value, clicks or impression share.
Using a goal eases your decision-making when you create a campaign in Google Ads by guiding you to the specific features designed to help your campaign succeed. When you create a campaign, you can select a goal. The goal you select should align with the main thing you want to get from your campaign, for example, Sales or Website traffic. After selecting a goal, you'll see relevant, recommended features and settings to help you attain the results that matter most to your business.
Monday, 14th December
Google Web Stories ads now available via Display Network
Google is launching programmatic ad buying for Web Stories in open beta. Until now, Story Ads could only be sold directly by publishers via Google Ad Manager.
Story Ads can be sold programmatically by all publishers using Ad Manager and AdSense. Publishers will just need to add the <amp-story-auto-ads> tag in their Web Stories. Ad serving within Web Stories is handled dynamically "to optimize both user experience and monetization potential," says Google, meaning publishers can't control where the ad slots appear in their Stories.
Initially called AMP Stories, Web Stories are full-screen mobile experiences for publishers to deliver content. They can appear on in Google Search, Google Images and the Discover feed.
Mobile shopping is gaining share this holiday season
It wasn't that long ago that mobile was primarily considered just the first stop in a conversion journey that, nine times out of ten, ended on desktop. Mobile accounted for just 13% of digital sales at the end of 2014. The numbers look very different this year as digital and mobile commerce habits and experiences have shifted rapidly.
In an October Instart Logic survey of 2,000 U.S. consumers ages 21-45, 62% said they used their mobile phones for their entire shopper's journey — from discovery, to research, to the purchasing of an item.
Adobe data showed that in the days following Cyber Monday this year (Dec 1 to Dec 9), mobile accounted for 39% of consumers' online spending during that period, up 47% year-over-year. Overall, online shopping in the U.S. increased by 48.8% year-over-year, Adobe said.
Mobile's share was even higher among the more than one million Shopify sites at 69% between Thanksgiving and Cyber Monday.
Thursday, 10th December
According to Think With Google, 'why' was searched more than ever in 2020 (mood, as the cool kids say), but the full video is worth a watch – for a corporate video, it's quite a moving recap of the year.
Wednesday, 9th December
The end of AMP?
With the customer experience update due in May next year, it seems Google is preparing for inclusion of non-AMP content in their top stories carousel. SERoundtable covers the appearance of non-AMP pages, but the question is: what will be the drive for brands to adopt AMP in future? Especially as the performance difference has proved to be negligible.
Links and ranking
As it was a conversation between me and a couple of others at Click yesterday, and I'll forget otherwise, there's a nice little look at links and ranking on the Moz blog yesterday. I haven't looked much at DA in a while, but it seems I may have to take another look after they reworked it recently.
Update review
Search Engine Land covers the various update reviews from industry tools in an article on the recent core update. The consensus seems to be that it was a big one across industry verticals and that dictionary and encyclopaedia sites will have noticed a drop.
Tuesday, 8th December
Structured data an 'extremely light' signal
Search Engine Journal covered a a few of John Mueller's tweets on structured data in which he says it is an 'extremely light' signal – while he didn't elaborate, most will assume he means ranking signal. While this might discourage people from using structured data, we have never pushed this as a technique to improve ranking but to improve comprehension and ability to rank. Having structured data may be a light signal, but the Google algorithm being able to correctly interpret your data is what is really important about it.
Passage indexing probably not part of core update
SERoundtable ran a piece on a question from Barry Schwartz on a recent Google Hangout. He asked Googler John Mueller whether the passage indexing and core update may have been bundled – the answer was an underwhelming 'probably not', though as Schwartz says: "I'd hope Google gave us a bit of time between the core update and that release to see how either may or may not impact our sites".
Monday, 7th December
Google Chrome has pulled these popular video extensions
Several popular video extensions have been removed from the Google Chrome online store for breaking policy rules according to TechRadar. Google told Reuters that the extensions in question were developed by IAC/InterActive Corp and that a decision on the company's status on the store remained pending.
Google argues that IAC misled users by employing deceptive marketing practices. Reportedly, some of IAC's plug-ins promise features that are not present, trick users into installing software that they do not want, and change individual's home pages. Google did ask IAC to rectify these issues before escalating the situation.
Not it seems that IAC could be about to face severe penalties as a result of the rogue extensions and even a potential ban. Google is currently in the process of reviewing other IAC plug-ins before coming to a final decision.
Our list of the best productivity tools
Check out our guide to the best VPNs
And here's our roundup of the best Windows 10 VPN
Google: Page experience signals for ranking apply only to mobile
Google has published a list of frequently asked questions regarding Core Web Vitals, the company's set of performance metrics pertaining to user experience, and the upcoming Page Experience update, which will roll out in May 2021.
Page experience signals for ranking apply only to mobile search. In the answers to the questions "Why are there differences in scores between mobile and desktop?" and "Is there a difference between desktop and mobile ranking?" Google states, "At this time, using page experience as a signal for ranking will apply only to mobile Search."
"Core Web Vitals measure the end-user experience of a particular web page and don't take into account the technologies and architectures involved in delivering that experience," Google said. This means that, with respect to the Page Experience update, Google prioritises the observed user experience above all else.
Friday, 4th December
Google December 2020 Core Update rolling out
Google announced it is rolling out a new core update, the December 2020 core update. This is the third core update of the 2020 year, the first one was the January 2020 core update and the second one was May 2020 core update.
Historically, Google has released a core Google algorithm update every few months or so. It has been just about seven months since the May 2020 core update, which took place on May 4, 2020. So this one took a lot longer than previous updates to roll out.
Here is Google'stweet announcing it, where Google said "later today, we are releasing a broad core algorithm update, as we do several times per year. It is called the December 2020 Core Update.
---

---
Google has given advice on what to consider if you are negatively impacted by a core update in the past. There aren't specific actions to take to recover, and in fact, a negative rankings impact may not signal anything is wrong with your pages. However, Google has offered a list of questions to consider if your site is hit by a core update. Google did say you can see a bit of a recovery between core updates but the biggest change you would see would be after another core update.
Thursday, 3rd December
Twitter finally shuts down its abandoned prototype app twttr
Twitter is shutting down its experimental app twttr, which the company had used publicly to prototype new features back in 2019. The app was first introduced at the Consumer Electronics Show in January 2019, then launched to testers that March. Its primary focus had been on trying out new designs for threaded conversations, including things like how to branch replies, apply labels and color-code responses, among other things. Some of those tests eventually turned into Twitter features and the twttr app was no longer being used.
The idea to design in public was an interesting experiment by Twitter.
Most companies roll out internal beta tests, followed by smaller-scale A/B tests to a percentage of their public user base to get feedback about new ideas. But with twttr, the company actually invited its users to be a part of the much earlier-stage development process.
Google expands local business message & map query analytics
According to the latest post by Barry Schwartz, Google is rolling out two updates to Google Maps and Google My Business for both consumers and business owners. Messaging is being expanded so consumers can message with businesses in more ways. Business owners will be able to see more local maps insights and analytics to understand how customers are finding them on Google.
Customers using Google Maps can now message with businesses via their business profiles on Google Maps within the updates section and via Google Posts.
"We're rolling out the ability for verified businesses to message with customers directly from the Google Maps app. Once a business turns messaging on from their Business Profile, they can start replying to customers on Google Maps from the business messages section in the 'Updates" tab,'" said Google.
Wednesday, 2nd December
Google's new holiday gift guide is built to send users to Google Shopping results
Google has launched the "Google Shopping Gift Guide," a microsite that highlights products it predicts will increase in popularity in the US this month, according to Google search trends over the last several months.
The site contains the year's top 100 trending gifts, divided into seven product categories. Some of the trending products are generic terms (e.g., "LED Lights"), while others are specific products (e.g., "Fitbit Versa 3"). Clicking on a generic term takes the user to the Google Shopping results page for that term, as where clicking on a specific product brings the user to that item's Google Shopping product detail page.
Google Shopping product pages show users the typical price range for that product across the web. Signed-in users can also turn on price tracking to receive a mobile notification and email when prices decrease.
Tuesday, 1st December
Google tests multiple contextual links in featured snippets
Google this week began testing showing multiple contextual links within a single featured snippet result. In short, a featured snippet would have not just a single link to the publisher that Google used for this content, but would augment that featured snippet to provide links on phrases that Google feels needs more explanation. The catch is, those links would not link to the place Google grabbed the featured snippet from, but to other web sites.
Snapchat puts the "Spotlight" on top Snaps
Snapchat has launched Spotlight to feature the best Snaps in a new feed aimed squarely at countering rival TikTok. Creators whose videos are selected can "earn a share of more than $1 million that we're distributing to creators every day!," said the company.
Creators can submit their videos to Spotlight. They must be at least 16 years old to be eligible for revenue sharing. Spotlight is first rolling out in the US, Canada, Australia, New Zealand, the UK, Ireland, Norway, Sweden, Denmark, Germany, and France.
Spotlight's launch came as TikTok announced Charli D'amelio became the first creator to gain 100 million followers on the platform. Unlike TikTok, creator discovery has never been an integral feature of Snapchat.
Google Discovery ads can now use your 4:5 social image assets
Google announced updates for Discovery ads Tuesday. There is now a 4:5 portrait aspect ratio layout that showcases Discovery ad images more prominently in feeds. Google is also rolling out updates to audience selection workflow for Discovery campaigns, which run across YouTube, Gmail and the Discover Feed. The below was reported on Search Engine Land this morning.
If you're running social campaigns, you may already have 4:5 assets for Facebook and Instagram feed and Stories ads. Now you can use those assets in Discovery campaigns.
The recommended specs for portrait images are 960 x 1200 with a minimum requirement of 480 x 600. Note that you'll still need to have at least one landscape and one square image available for Discovery ads. Google automatically selects the image format based on a number of factors.
Google will soon show the estimated conversion volume lift estimates when "Audience expansion" is enabled during campaign set up. Google says it's internal data shows audience expansion for Discovery ads on average yields a 52% lift in conversions at a comparable CPA. It's designed for new customer acquisition. Note, there's no direct reporting in Google Ads available on expansion performance.
---
Need help with your search marketing? Why not get in touch? Or subscribe to our newsletter for industry leading insights.