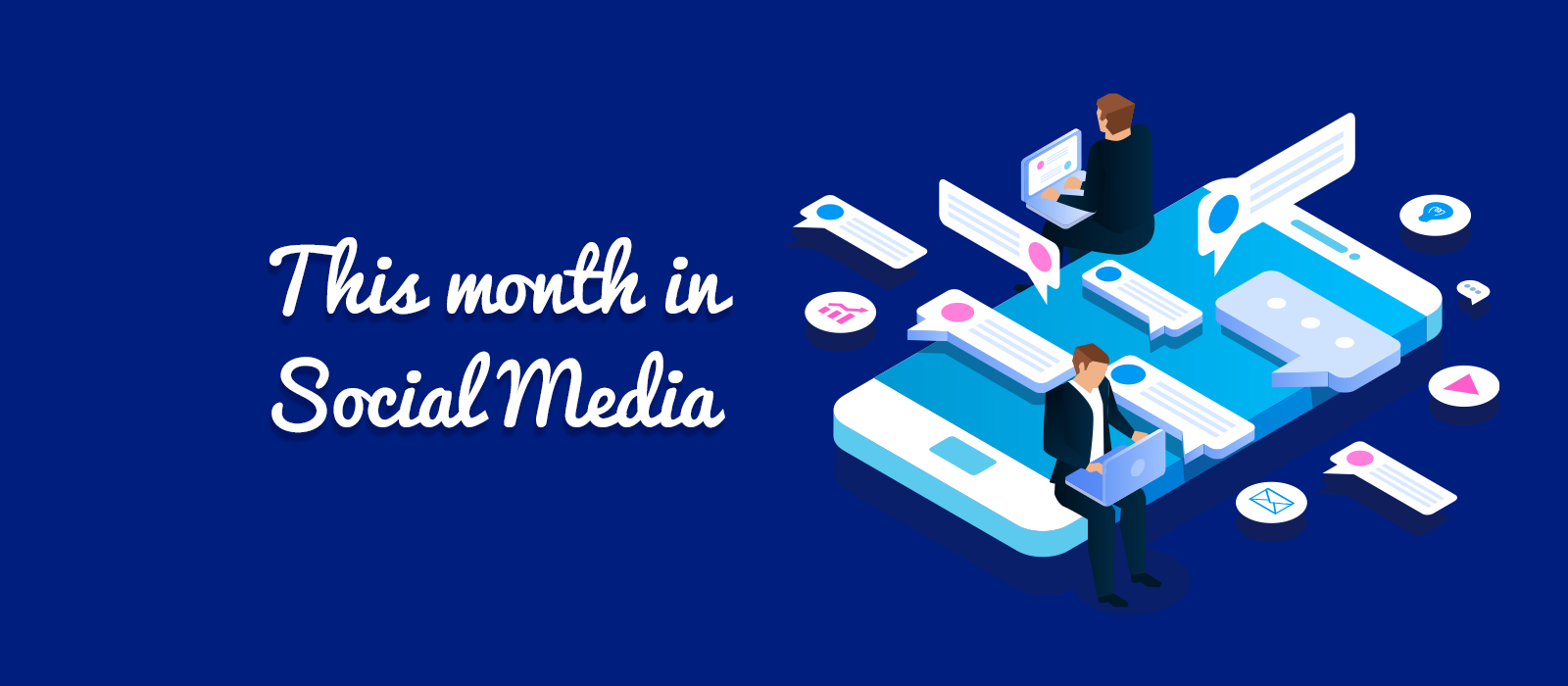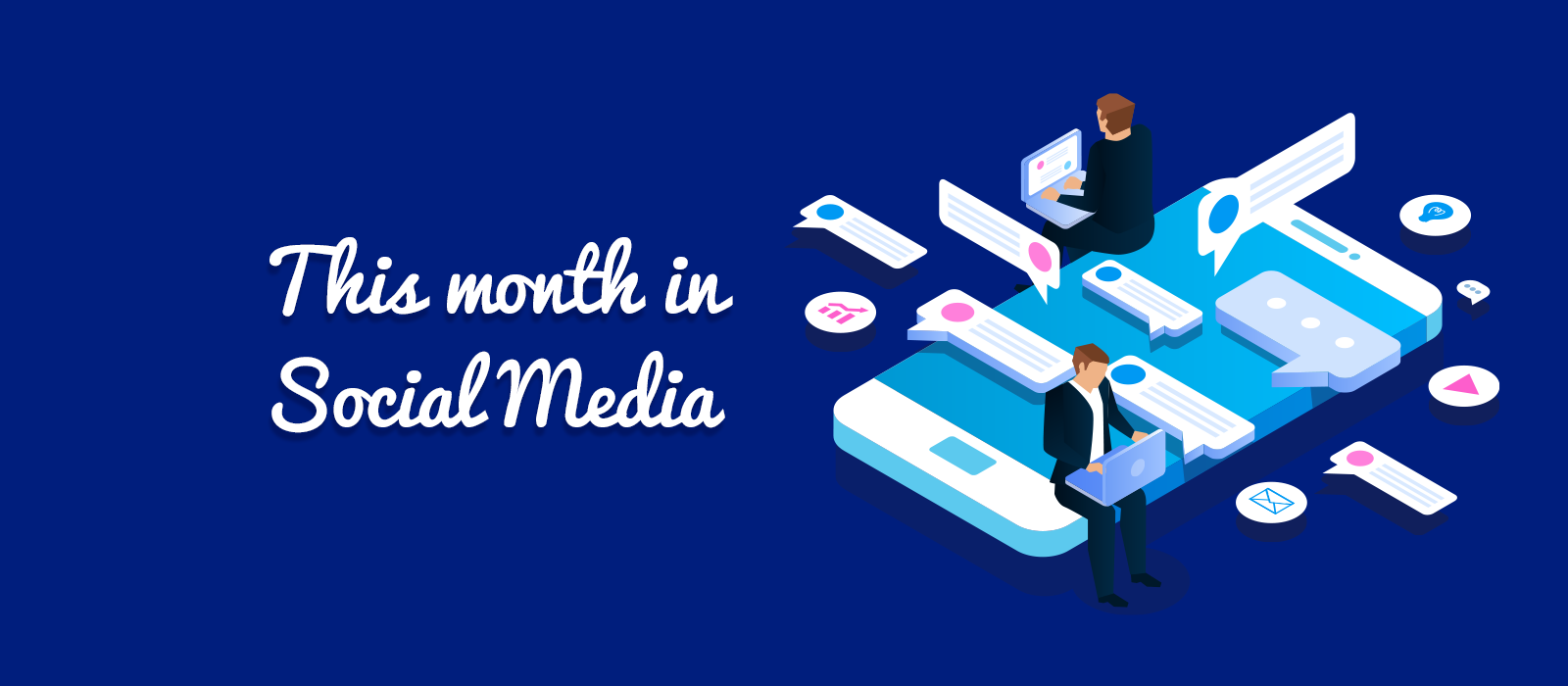 This month in social media [July 2020]
Jul 27th, 2020
In the month where social media continued to become the focal point for worldwide news regarding COVID-19, surprising presidential rumours and cancel-culture, there was a whole load of new updates to help enhance the experience of both consumers and business.
---
Instagram and Facebook led the way, launching new products to target those countries Tik-Tok is banned in, along with continuing to adapt the way we see popularity/vanity. Snapchat has also adapted the way businesses use it. Let's take a look…
Is Facebook getting rid of page likes?
We know from previously, Facebook is open to removing public vanity numbers to its channels after it announced last year the end of likes on Instagram photos, which has been rolled out to countries worldwide, but it looks like they are focusing on Facebook next. Testing out their new profile designs on a few public figures, it has been noticed that the "page likes" feature is missing in these early stages, but the likes on the posts themselves will still be there.
The new designs do still show the option to follow a page though, which would mean there are still metrics that social media managers can report and focus on when it comes to the popularity of a page. You might be wondering what other updates are coming for those who are running 'pages' on Facebook? It will now be easier to reply to people's posts or individuals you are following as the page itself, and easier to navigate the insights tools.
Pin your comments to the top of Instagram posts
July brought a whole load of new updates for Instagram, including the ability for users to monitor and control the conversation sentiment in their comments, giving users the ability to pin up to 3 comments to any post.
If you're asking why, this now means that you can filter out "trolls" with negative comments, and ensure that the comments people are seeing are instantly identifiable as positive or useful to read (if you have asked a question in your caption for example). This follows another recent update on the app, which allows users to bulk delete comments, meaning you can also get rid of all the negative comments as and when they come in, a lot easier. You can also choose who can tag or mention you, making the app and your experience of Instagram a lot safer.
Profiles on Snapchat for brands
Snapchat lit up the social media world when it was released back in 2011, and just like most social channels, brands flocked to it, giving another new platform to engage with. But, until now, it has been difficult for brands to use, with minimal analytics and scheduling options, making it be forgotten about by many over time.
Snapchat brand profiles are currently in the beta stage, but it will allow for businesses to have their own profile going forward into the second part of the year. The brand profiles mean businesses can host original shows on the app and will allow for access to desktop web tools, meaning admins can create and manage from outside of the app. Users who subscribe to your brand profile will see your updates on the discover page.
Instagram Reels rolling out in more countries
With Tik-Tok continuing to face scrutiny in certain countries, Facebook is speeding up its roll out of their clone feature "Instagram Reels". Last month, India banned Tik-Tok following tension with China, and the US rumoured to do the same, it's an opening for Facebook to take over and steal the fanbase. One of the countries it is now targeting for launch is the UK so we can expect to see it in the second half of the year.
It will continue to focus on creativity in short-video form, of up to 15-seconds, as well as adjusting parameters, such as the speed and time of each clip. These increased options allow businesses and brands to be creative with their marketing efforts, but without having to break the bank in doing so. Reels will likely grow in size over the next few years so expect to see more and more influencers, brands and individuals using it.
---
Want to keep up to date with the latest goings on in the world of social media? Sign up for our newsletter – or contact us to see how an award winning agency can help your brands succeed on social.