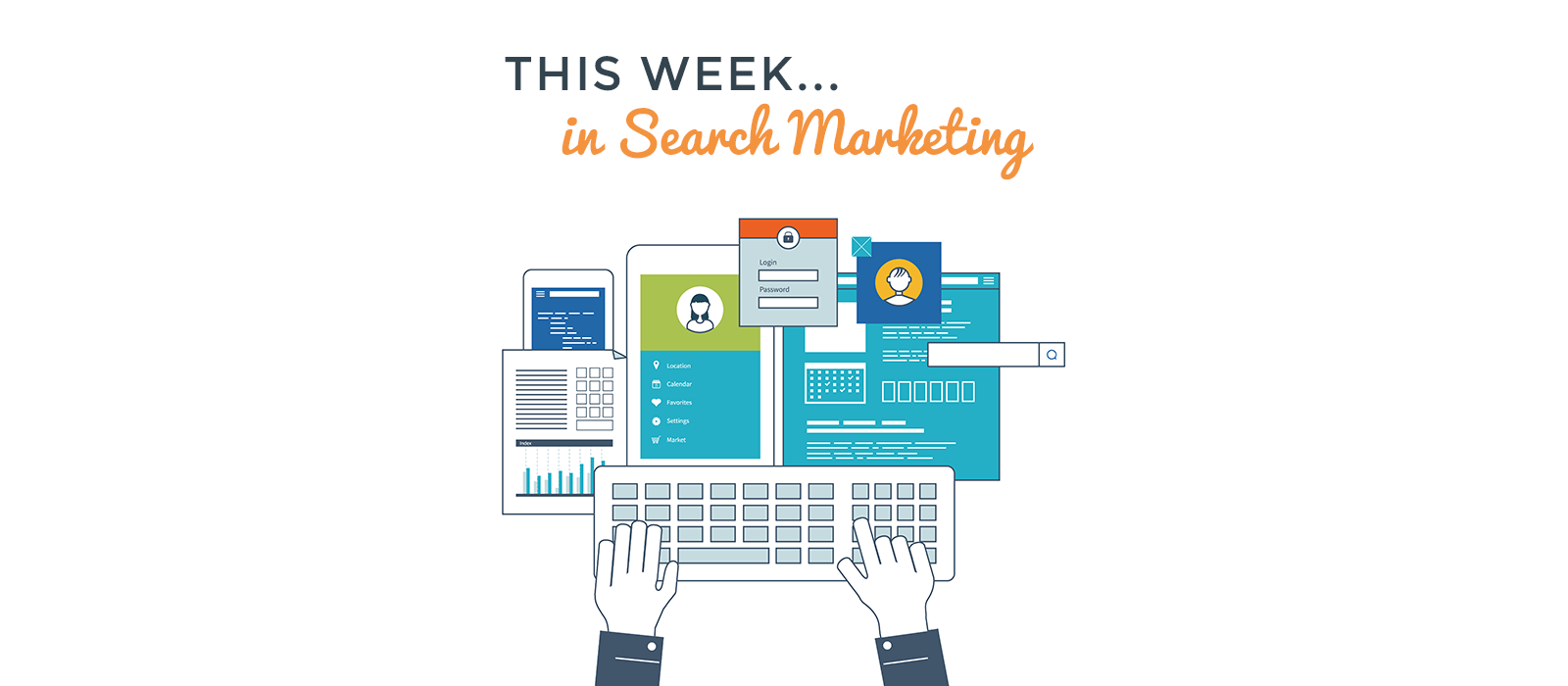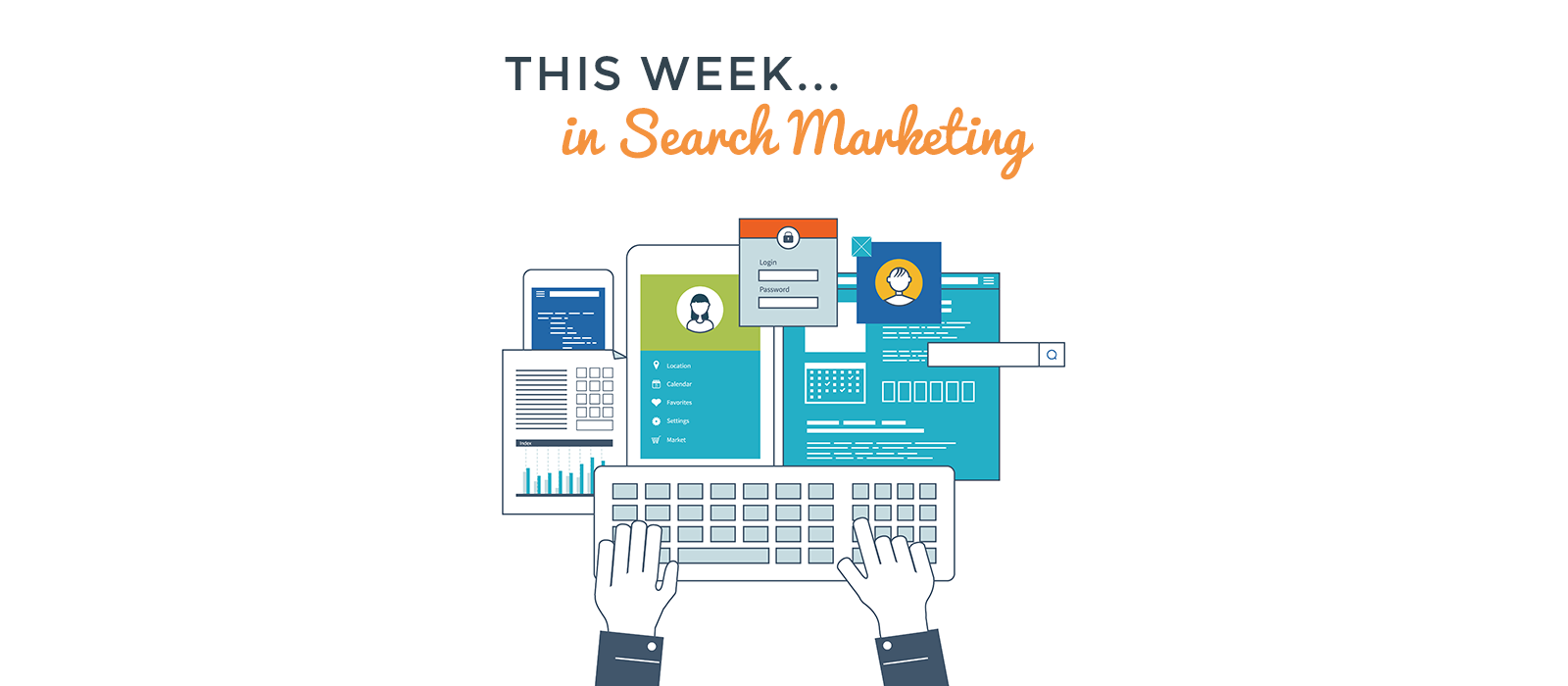 This week in search marketing [04/02/2019]
Feb 5th, 2019
Your weekly news round-up from the world of organic and paid search (SEO and PPC), social media and content marketing…
---
Thursday
Reports of possible Google Search Ranking Algorithm Update
It was announced early on Thursday morning by Barry Schwartz, that there was plenty of 'chatter' about a possible Google search ranking algorithm. He posted the following on Search Engine Land:
"I am seeing some early signs that there is a Google search ranking algorithm update happening today. Most of the signs are coming out of the UK, because maybe they have had time to process the changes. Are you noticing changes as of this morning with your Google rankings and organic search traffic?
"There is some early and limited chatter in the WebmasterWorld forums about traffic and ranking changes in the Google search results.
"Here is what tools are showing:
---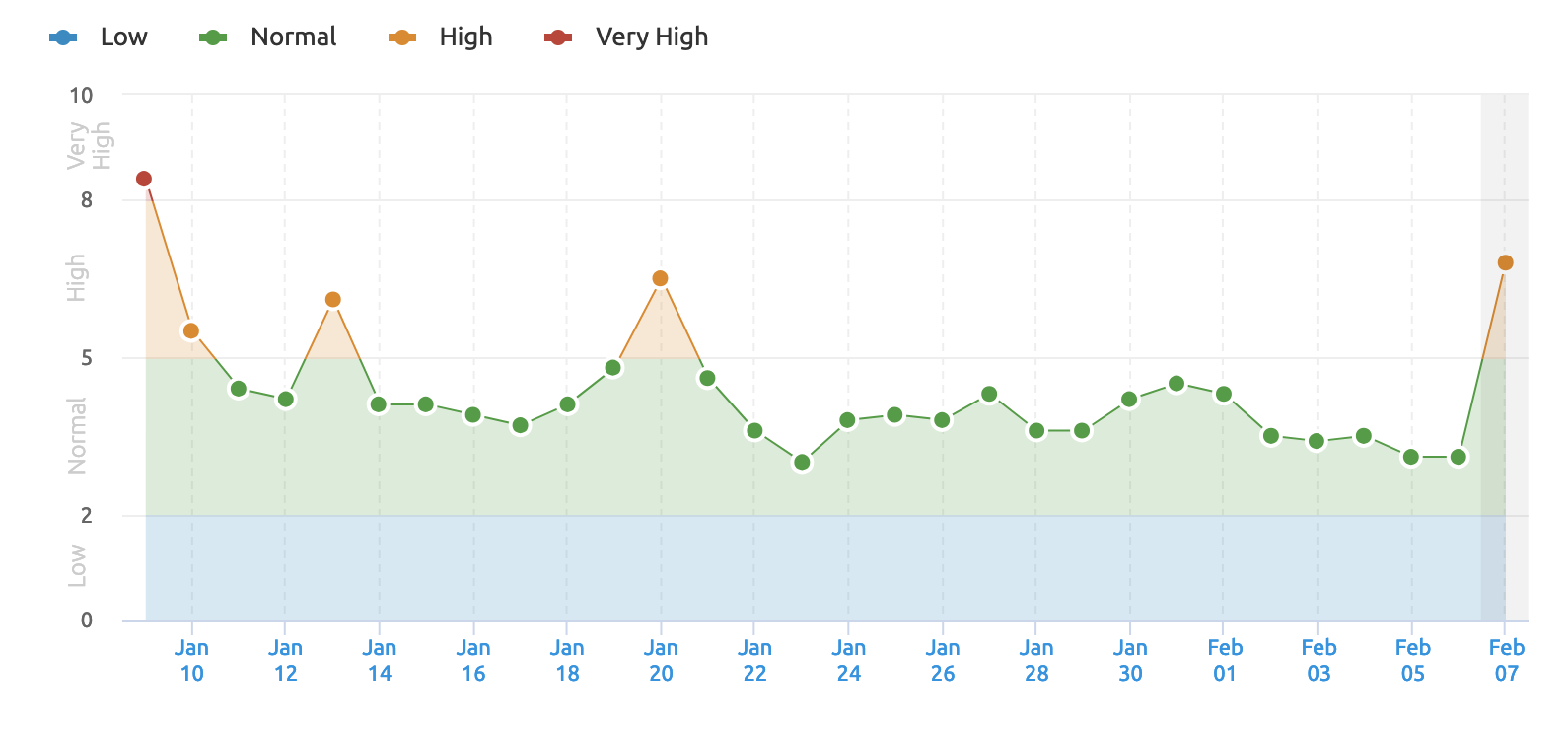 ---
Wednesday
Google Search Console to consolidate Search Performance reports to canonical URL
Google announced on the webmaster blog that starting at the end of March 2019, Google will change how the Google Search Console Performance reports count metrics. Instead of using the exact URL, it will transition to using the canonical URL for reporting.
Google said "to help unify your data, Search Console will soon begin assigning search metrics to the (Google-selected) canonical URL, rather than the URL referred to by Google Search."
When Google launches this change, it will give you a few weeks to view both the old and new methodology so that you can see the differences. Google will also backdate the data starting as far back as January 2018 when the change happens.
Google My Business supports hotel check-in and check-out times
Google announced in its help forums that hotel operators can now enter their check-in and check-out times directly in Google My Business. Then it will display that information to searchers looking for more information about those times.
Kara Jancourtz, a community manager from the Google My Business team, said, "We're pleased to announce that hotels can now add their check-in and check-out times to their business listing in Google My Business….This information helps customers know when rooms will be ready and when they must vacate."
Note, this feature is only available for hotels.
To enter your hotel's check-in and check-out times, you can follow these six steps:
Sign in to Google My Business.
If you have multiple locations, open the location you'd like to manage.
From the menu, click Info.
In the check-in and check-out times section, click the pencil icon.
Enter your check-in and check-out times.
Click Apply.
Tuesday
Moz suggest update to Domain Authority on the horizon
One of the SEO communities' leading tools – Moz, has revealed that there will be a significant update in the near future to the way the calculate Domain Authority (DA).
In an email this afternoon, Sarah Bird, CEO at Moz said: "Good data is essential — it's table stakes for SEO professionals. Great data can give you an edge. But exceptional data? Exceptional data powers true innovation and growth. And here at Moz, we want to give you nothing less than exceptional, whether that's with fresh rankings and link data or our proprietary metrics.
"That's why on March 5th, we're rolling out our first major update to Domain Authority in years.
"We know it's a metric you rely on. We're letting you know early so you can learn about the changes and have conversations with your team, clients, or stakeholders ahead of time."
In terms of what is actually changing the following two points were highlighted:
The new Domain Authority score will incorporate Spam Score and link quality patterns into a machine-learned model set to keep pace with the ever-changing Google algorithm. You'll be able to judge the value of your sites and your work more accurately than ever before.
Domain Authority has led the industry for years, but it required a few adjustments to best correspond with advances in the search engines. With this change, we can continue to provide the SEO industry with a leading score to predict ranking potential and show that metric over time accurately.
It will be interesting to see if brands see any fluctuation in current and historical scores starting from March 5.
Facebook alters targeted ads to include US ZIP code averages.
Facebook has announced a new feature which allows advertisers to target ads based on where a user's household income falls percentage-wise (top 5%, top 10%, etc).
The social media giant has added a new layer of ad targeting with the introduction of household income by US ZIP code. The feature will allow advertisers to target ads to US Facebook users based on the average income levels in the ZIP code in which they say they reside.
Facebook's ad targeting interface notes that its income level data is based on public information. The company also clarifies on its "Household income by ZIP code" info page that it worked to build these segments, "…in a way that considers your needs while helping protect people's privacy and guard against potential misuse." This is key at the end of a year where the platform has come under much scrutiny around the way it handles data.
It is not known whether or not a similar trial will be rolled out in the UK but we'll keep an eye out.
Monday
Google text ads can now show on YouTube search results
Google says early tests have shown similar performance results for text ads on YouTube and Google Search.
With the introductions of features such as location extensions and calls-to-action in TrueView for Action Ads, YouTube ads have been gaining performance elements native to traditional Search advertising. Taking this a step further, YouTube announced SMX West in San Jose that Search text ads can now extend onto YouTube.
Ultimately it means that Google is incorporating YouTube into its Search Partners network.
In a piece by Search Engine Land  it was revealed that YouTube have said it's been testing this option for a few months and has seen that, on average, text ads in YouTube mobile search results perform comparably to Google Search on a cost-per-conversion basis.
"This tells us that, even in a video context, text ads shown to the right person at the right time, matching the right intent, can be really effective at driving conversions," said Amy Vaduthalakuzhy, Google video ads product manager.
Ad extensions are not currently supported to appear on YouTube mobile search results.
Google adds voice input and spoken results to mobile web search
Google has added a microphone to the Google.com search field on Android phones to enable mobile web voice search. It's an interesting move given that users could already do voice search on the mobile web, with the Android keyboard microphone.
Beyond the microphone icon inside the search box, the major difference is that users will hear a spoken response now with Android mobile web searches rather than simply get a set of "silent" results. This voice response may encourage people to undertake more searches while their eyes are occupied, such as when they are cooking or driving.
In 2016 Google announced that 20% of mobile queries were voice searches. Since that time the company has not updated its numbers, though almost certainly the figure is larger today.
---
Keep up to date with all things search by signing up to our blog, or check out our resources to take your efforts to the next level with our industry leading insights.