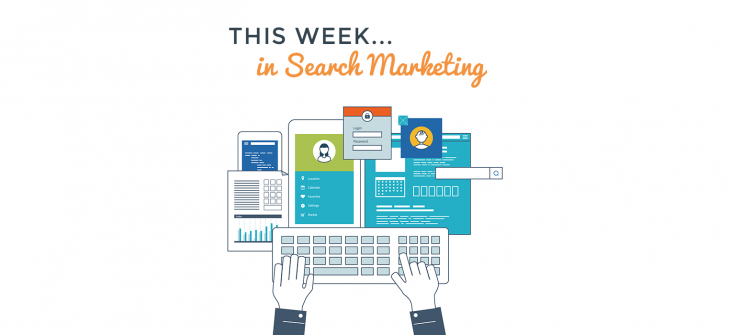 This week in search marketing [14/01/2019]
Jan 14th, 2019
Your weekly news round-up from the world of organic and paid search (SEO and PPC), social media and content marketing…
---
Wednesday
Bing Ads launches page feeds for easier Dynamic Search Ads management
Page feeds in Bing Ads will be rolling out to all accounts over the next few weeks to help advertisers manage targets for Dynamic Search Ads.
Tuesday
Amazon Sponsored Products ads now support dynamic bidding, bid adjustments
Amazon has added more bid management features for Sponsored Products ads in its advertising interface. The updates take a page from the Google Ads interface, so paid search marketers will be familiar with both the automated bidding option and the page placement report Amazon has rolled out.
Sponsored Products ads are targeted by keyword and can be used to promote sellers' individual products. They can appear at the top of search results pages, and further down on the results pages as well as on related product pages.
DuckDuckGo map and address searches now powered by Apple Maps
Today DuckDuckGo announced it was adopting Apple's MapKit JS framework for both desktop and mobile searches.
All the features available in Apple Maps will now be available for local and map-based searches on DuckDuckGo. The company had been using OpenStreetMap (and MapBox) for local results. While Apple Maps and Google Maps are visually quite different, many users may not immediately notice the change from OpenStreetMap.
DuckDuckGo said it it's one of the first global companies using Apple MapKit JS. It also stressed that it doesn't send any personally identifiable information to Apple or any other third parties in the process of delivering map results.
Monday
'People Also Ask' on the rise in SERPs
A number one organic ranking in search results isn't what it used to be according to Ryan Johnson from Search Engine Land, with featured snippets and 'People Also Ask' terms filling the top spots.
In the past year, in addition to AdWords, increasing amounts of SERP space are being taken up by elements like knowledge panels, local packs and featured snippets. In fact, for non-branded search, the average CTR for the first position is now 19.3%.
Speaking about the increase, Ryan said: "The answer box was Google's most noticeable attempt to provide a definitive answer to queries. Unfortunately, this prime real estate was only limited to one answer. Google began to remedy this with the "People Also Ask" snippet (PAA), which allowed for variations in answers to the question and for searchers to see related queries.
"In the past year, PAA has started dominating SERPs and had become almost ubiquitous by year's end. This featured snippet became very prominent in July, 2018, when PAA started appearing in more than 40% of SERPs. When I last checked, according to MOZ, related questions/PAA are now appearing in 79% of SERPs."
'Eggstrodinary' results sees Instagram record break
An Egg, Just a Regular Egg, Is Instagram's Most-Liked Post Ever…
Reporting on the story on Sunday night, The New York Times revealed that a photo of an egg, orange and lightly freckled, outperformed Kylie Jenner's birth announcement as the most-liked Instagram post ever.
That's it, that's the story. The egg has more than 29 million accounts liking it as of Monday morning, when it was still gaining them at a rapid pace.
---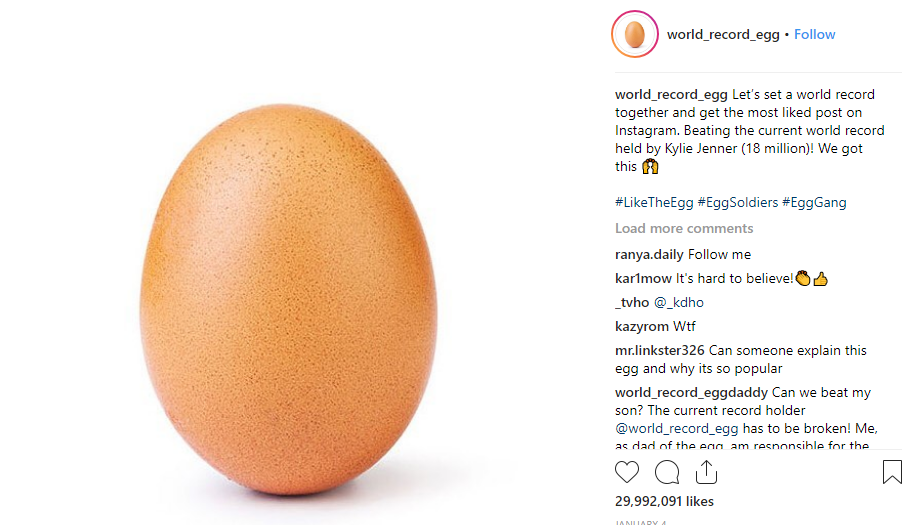 ---
We do not yet know who posted the egg on Jan. 4, why it was posted, or why this attempt to set a record actually worked, but it just goes to show that in the world of digital marketing, anything can go viral.
Instagram lets marketers share posts across multiple accounts
Following on from the nonsense of the egg, in another Instagram first, the social media platform has announced that  marketers can now share posts across multiple accounts. The new feature is designed to provide a better experience for people who often post to multiple accounts simultaneously.
Instagram rolled out a new feature that gives iOS users managing multiple accounts the option to share a post across two or more of the accounts under their management. "We are rolling out this feature to provide a better experience for people who often post to multiple accounts," says an Instagram spokesperson.
---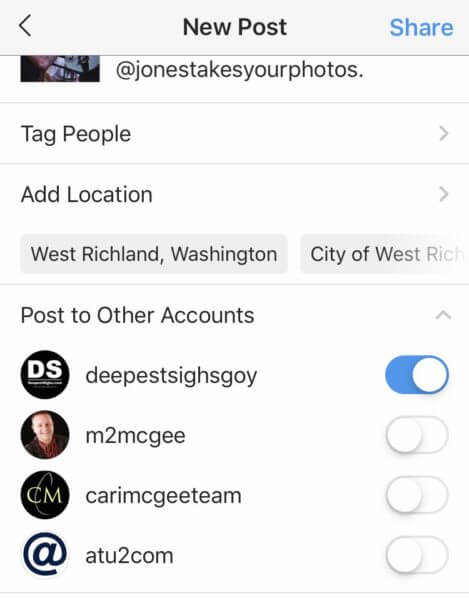 ---
Influencers on the network will also benefit from the feature, making it easy for them to share the same promotional content across their separate Instagram accounts.
---
Keep up to date with all things search by signing up to our blog, or check out our resources to take your efforts to the next level with our industry leading insights.