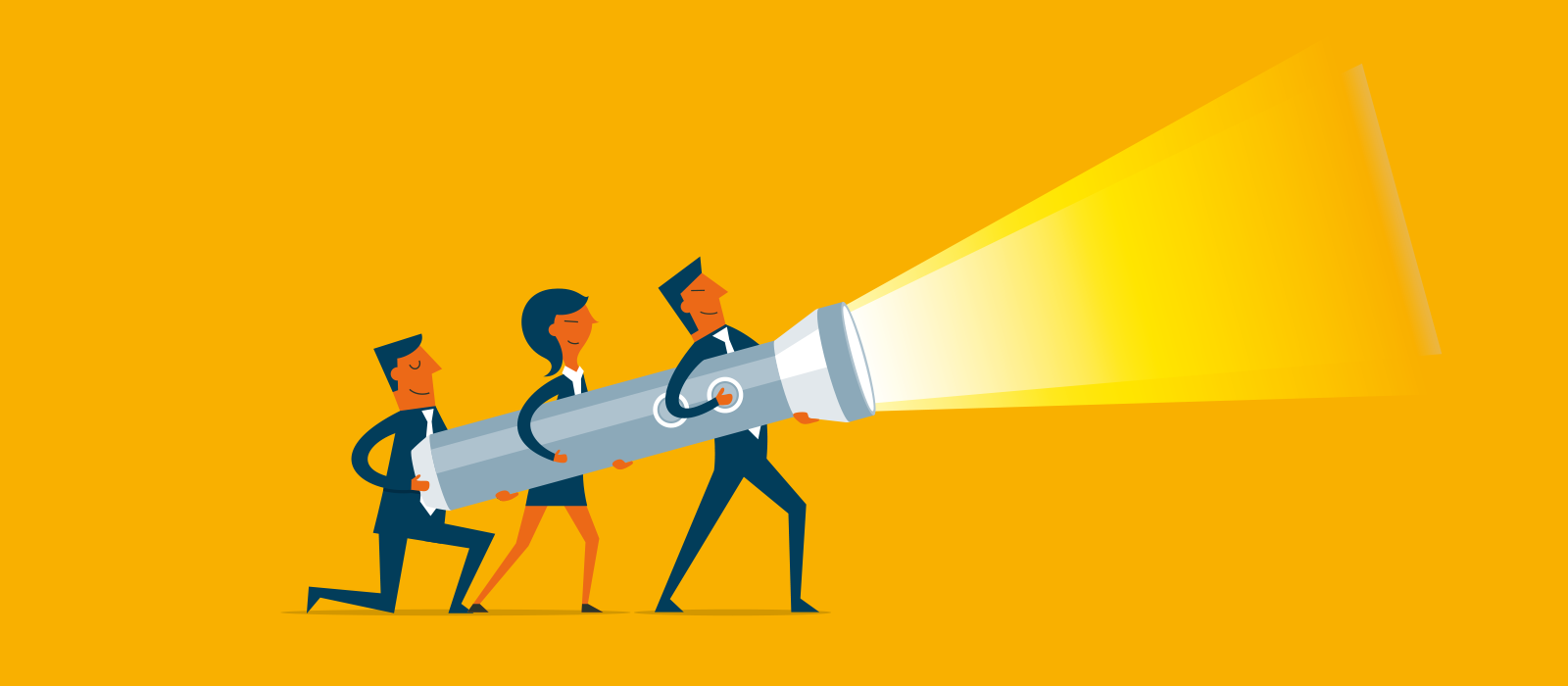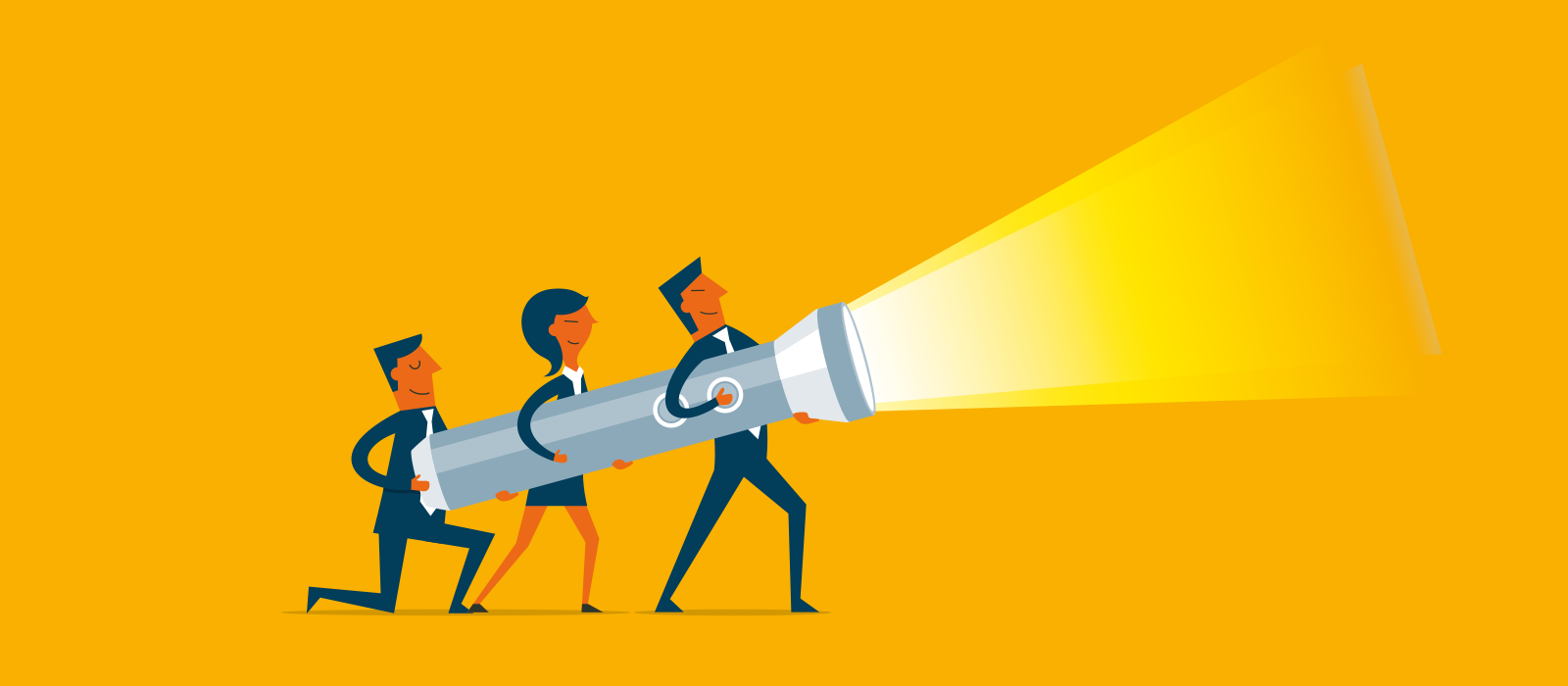 This week in search marketing [25/03/2019]
Mar 25th, 2019
Your weekly news round-up from the world of organic and paid search (SEO and PPC), social media and content marketing…
---
Thursday
Google Ads Editor version 1.0 launched
Google has announced Google Ads Editor v1, an improved version of the platform marketer's have been using over the past 13 years "that incorporates a significant update that addresses long-standing requests from the community". Features include:
Full cross-account management: For the first time, Editor now supports full, cross-account management, allowing you to easily add the same set of keywords across different accounts, update campaign settings across your entire book of business, or download relevant stats across any grouping of your accounts.
Design and usability: improved navigation features to allow marketers to execute tasks more quickly, including a right-hand Edit panel and search functionality.
Ahrefs to build own search engine
SEO toolset provider is to launch its own search engine to rival Google and Bing that will address current issues surrounding privacy and distribute profits more fairly amongst publishers and other content providers. Founder & CEO Dmitry Gerasmenko posted on Twitter:
Ahrefs is working on general purpose search engine to compete with Google. Sounds crazy, right?
But lets talk about two huge problems with Google which they will never want to fix:

— Dmitry Gerasimenko (@botsbreeder) March 27, 2019
He explained his rationale in a series of following tweets:
---
We see the Internet as a global effort by humankind to preserve and multiply knowledge, which is as frequently coordinated as chaotic, often driven by economic forces, often by personal impulses…

What we plan to do is to launch a search engine with commitment to privacy and 90/10 profit share model, meaning 90% goes to content creators, leaving 10% for expenses and profit… We are talking about hundreds of thousands of people who can make living by organizing knowledge. In our imaginary world websites might remove their paywalls since they get profit share from serving a good content, and it makes sense to make it convenient so people come back
---
Amazon blocking ads for unprofitable products
In recent months, Amazon has been more aggressively enforcing its policy of suspending ads if the product being promoted doesn't make money. It's part of a series of recent moves by Amazon to help the company reach record profits. Basically, Amazon has been telling more vendors, or brand owners who sell their goods wholesale, that if Amazon can't sell those products to consumers at a profit, it won't let them pay to promote the items. For example, if a £10  duvet set costs Amazon that amount or more to store, pack and ship, the maker of the water bottle won't be allowed to advertise it.
LinkedIn teaming up with Adobe to further expand ad targeting
LinkedIn is teaming up with Adobe to bring its account-based marketing capabilities to users of Adobe Experience Cloud, allowing marketing and sales teams to use data from LinkedIn, Marketo Engage, and Microsoft Dynamics 265 to get more audience insight. Essentially, Adobe customers can use LinkedIn's audience data and ad targeting tools "to show ads to the specific decision-makers, based on job roles, locations, etc., to more effectively market their offerings".
Wednesday
Algo update yesterday?
The SEO community is speculating about a possible Google algorithm update over recent days, including Moz's Eric Hedekar:
Noticed a pretty big bump in the % of GB-en SERPs with a featured snippet on them at the end of last week. Went deeper and found a whole bunch of shifts in featured snippets across Europe and beyond. Every market other than US-en that I checked had a jump or dip on the 21st. pic.twitter.com/HB9TzNVnDz

— Eric Hedekar (@EricHedekar) March 25, 2019
On the SERoundtable blog, SEO commentator says:
There is some early chatter of a possible Google search algorithm update touching down last night and this morning, March 26th and March 27th. It might be too early for some people to notice or it might just be a blip. It also might be tweaks and tremors from the March 12th Google core update. "
Google to make emails more dynamic with AMP
Google today officially launched AMP for Email its effort to turn emails from static documents into dynamic, interactive experiences without having to exit the messages. An initiative first launched a year ago, AMP for Email is coming to Gmail, but other major email providers like Yahoo Mail, Outlook and Mail.ru will also support AMP emails. Some of the companies that already support this new format are Booking.com, Despegar, Doodle, Ecwid, Freshworks, Nexxt, OYO Rooms, Pinterest and redBus.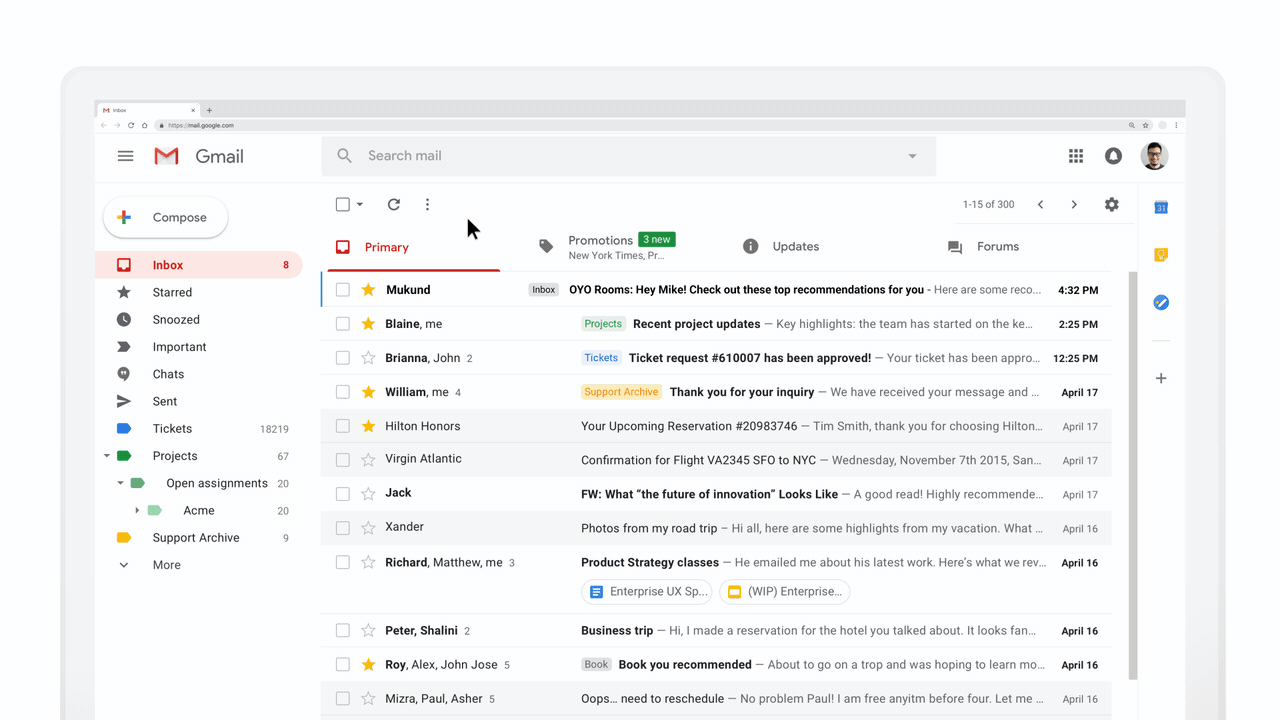 Source: TechCrunch
Google ploughs millions into local new project
Google is moving forward with its Local Experiments Project, an effort to fund dozens of new local new websites nationally and eventually globally. The Compass Experiment, will be a partnership between Google and McClatchy (MNI) to launch three new, digital-only local news coverage to three small to mid-sized US communities that don't have access to significant local sources of news and information. Google will have no editorial control over the sites .
European Union Directive on Copyright in the Digital Single Market
The European Parliament approved a new copyright law yesterday requiring online media companies to sign licensing agreements with musicians, authors, new companies and content creators in order to post their work. The main goal is to spur tech companies into proactively policing for copyright violations, instead of responding to complaints after the fact, The New York Times reports. It's a blow to a service like Google News, which relies on snippets pulled from the top of stories for news searches.
The two clauses causing the most controversy are known as Article 11 and Article 13:
Article 11 states that search engines and news aggregate platforms should pay to use links from news websites.
Article 13 holds larger technology companies responsible for material posted without a copyright licence. Tech companies already remove music and videos which are copyrighted, but under the new laws they will be more liable for any copyrighted content.
It means they would need to apply filters to content before it is uploaded. Article 13 does not include cloud storage services and there are already existing exemptions, including memes.
Tuesday
Canonical information added to URL Inspection Tool
Google has retired the info: command, an alternative way of discovering canonicals, saying it was relatively underused. Instead it recommends using its URL Inspection Tool within Search Console to see the Google-selected canonical. If you believe there's a better canonical that should be used, you can suggest a preferred choice for consideration.
Monday
Why are just telling us now, Google?
SEOs have expressed frustration after Google 'announced' at the end of last week that it no longer uses the pagination markup rel=prev/next anymore (markup to communicate to Google that these pages are all part of a larger set of pages) – and hasn't for years.
Spring cleaning!

As we evaluated our indexing signals, we decided to retire rel=prev/next.
Studies show that users love single-page content, aim for that when possible, but multi-part is also fine for Google Search. Know and do what's best for *your* users! #springiscoming pic.twitter.com/hCODPoKgKp

— Google Webmasters (@googlewmc) March 21, 2019
---
Google's current stance is that the Googlebot is smart enough to discover the next page by analysing the links on a page and, therefore, a strong signal like markup rel=prev/next isn't necessary anymore. However, Google doesn't advocate removing this markup where it already exists as it can still be used by other search engines and by browsers, so it can still be useful for users, such as those whose browsers might use those annotations for things like prefetching and accessibility purposes.
---
Keep up to date with the latest search and digital marketing news and views by subscribing to our blog – or contact us today to see what we can do for you.