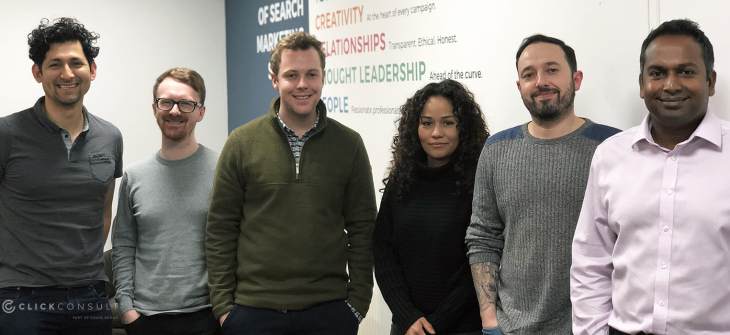 Click Consult expands and grows award-winning team
Attracting and retaining the right people has always been central to our success and developing our Organic Search (SEO), Account Management and Content Marketing teams will be fundamental to our continued growth
---
Click Consult's CEO Matt Bullas says: "We're delighted to welcome on board Stefan Mustieles as Senior Organic Search Strategist. Stefan has extensive experience as an in-house SEO at some of the UK's top brands, including MoneySupermarket and Shop Direct, with core strengths in technical SEO, analytics & reporting, and digital strategy"
Stefan says: "After working in-house for all of my career and having worked with a number of different agencies, I was interested in seeing what life was like on the other side. Keen to improve my own profile within the SEO industry, I'm very excited to join an award winning digital agency like Click. I feel my experience in the industry at some of the top UK brands will also help increase Click's visibility within the digital industry and keen to join them on their journey to winning a lot more awards in the very near future."
Simon Buckland and Byron Hagan have both been appointed Account Directors, where their roles will be to optimise account performance, strengthen relationships with clients, and continue to support the wider Account Management team.
Other recent hires include Senior Content Marketing Strategist Chris Tucker, who's worked on projects that have received coverage from top-tier sites including Lifehacker, Lonely Planet, FOX News and Mail Online; Digital PR Executive Dan Sarath, whose past coverage includes The Daily Telegraph, Metro, Mail Online and Cosmopolitan; and Account Managers Danny Guevara and Vanessa Avila. Daniel Wiggins will join the Organic Search team in February.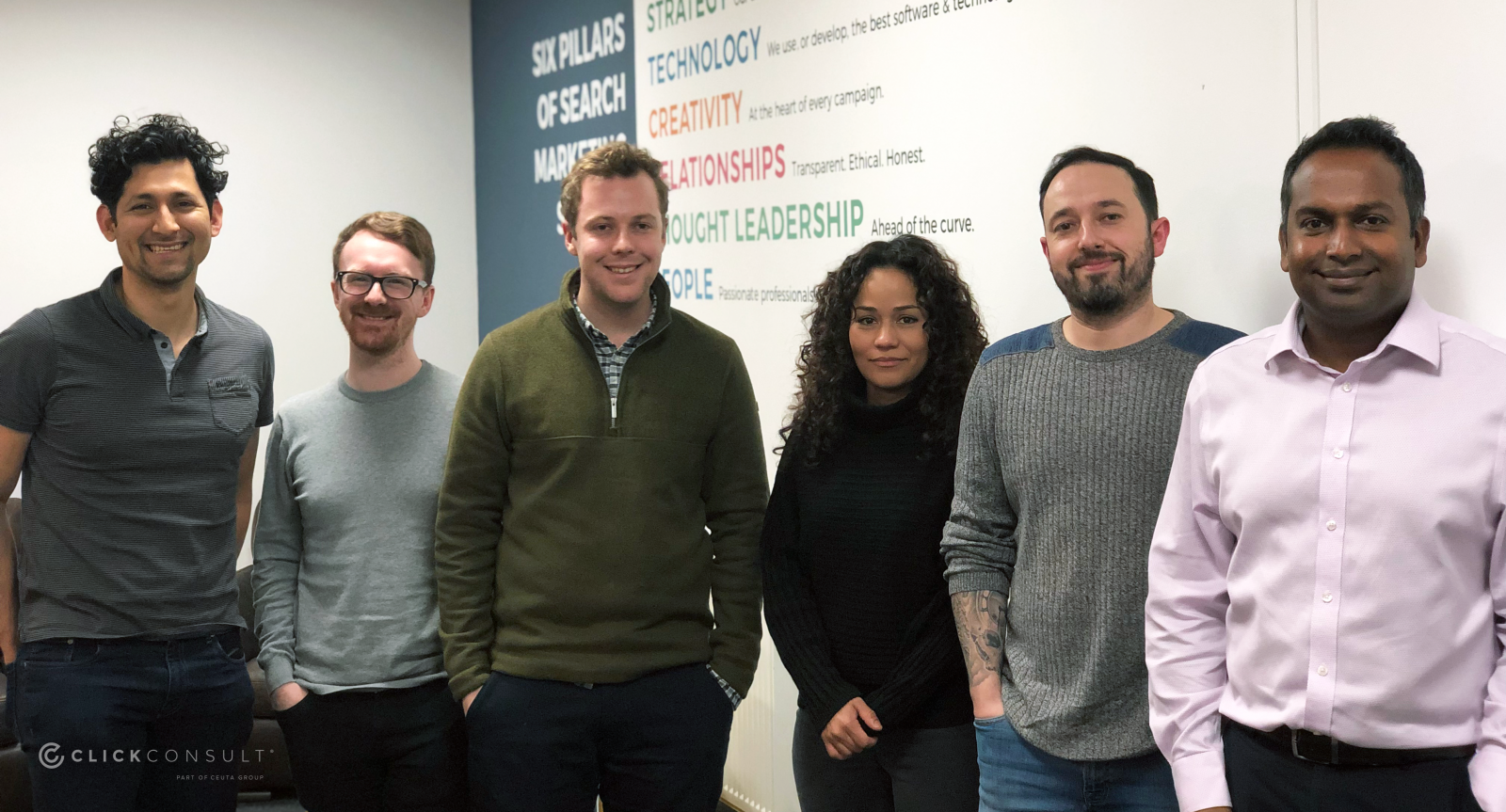 L-R Danny Guevara, Dan Sarath, Chris Tucker, Vanessa Avila, Stefan Mustieles, Byron Hagan
Alan Reeves, our Director of Search, added: "We continually invest in building and developing a team of highly-skilled individuals who are passionate about what they do and committed to delivering outstanding results. Selecting the best talent and providing an environment where they can flourish is key to our business' success.
"2018 was a landmark year for us at Click: as well as becoming part of consumer brand services company Ceuta Group, we picked up five major industry awards. Our recent restructure and recruitment drive has further reinforced our first class delivery and means we've been about the hit the ground running in 2019."
---
Make sure you're ready to face the key trends and game changers in the year ahead by downloading our infographic – 20 Ways to Elevate Your Search Marketing Performance in 2019 – detailing the top 20 trends for organic search (SEO), paid search (PPC), content marketing and social media – and what they mean for you as a marketer.
Share this: