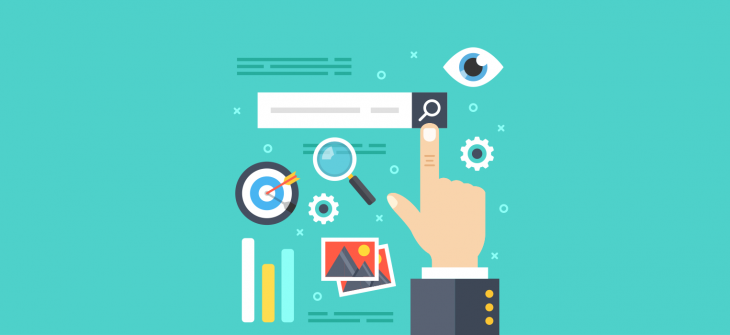 This week in search marketing [23/04/2019]
Your weekly news round-up from the world of organic and paid search (SEO and PPC), social media and content marketing…
---
Friday
Google bug may select unrelated canonical URLs, could impact indexing
Google tweeted Thursday that it may have selected unrelated canonical URLs for some pages and that breadcrumb trails on mobile might show the unrelated URLs.
It also said that, in rare instances, this could prevent proper indexing.
This is the fourth bug that Google has disclosed in April, and it is still resolving issues with Search Console reports, which has some SEOs frustrated over its general lack of reliability as of late.
Although Google was transparent about the existence of an issue, it has yet to provide more useful, detailed information on how the problem is affecting users.
Thursday
Facebook says it filed a US lawsuit to shut down a follower-buying service in New Zealand
Facebook is cracking down on services that promise to help Instagram users buy themselves a large following on the photo app. The social network said today that it has filed a lawsuit against a New Zealand-based company that operates one such 'follower-buying service.'
The suit is in a U.S. court and is targeting the three individuals running the company, which has been named as Social Media Series Limited.
"The complaint alleges the company and individuals used different companies and websites to sell fake engagement services to Instagram users. We previously suspended accounts associated with the defendants and formally warned them in writing that they were in violation of our Terms of Use, however, their activity persisted," Facebook wrote in a post.
Wednesday
Apple patches iOS App Store bug that was preventing app downloads
Apple is rolling out a fix for an App Store bug that was preventing users from downloading new iOS apps or app updates. The issue, which impacted an unknown number of users, involved a Terms & Conditions dialog box that would continue to pop up even when users tapped the "Agree" button.
The bug was affecting a small percentage of Apple's iOS user base worldwide, we understand from people familiar with the problem at Apple. However, even a "small number" can be large, when you're dealing with something like the iPhone install base.
In addition, the bug wasn't limited to an unreleased developer or beta build of iOS, 9to5Mac had noted — but was also showing up on the public release (iOS 12.2).
Facebook keeps growing with 2.38B users in Q1
A massive penalty hangs over Facebook's head, but it otherwise had a very strong Q1 earnings report. The company reached 2.38 billion monthly users, up 2.5 percent from the previous quarter, and it pulled in $15.08 billion in revenue.
Facebook recorded earnings per share were significantly lower than expected, but that's because it set aside $3 billion to cover a potential FTC fine that it's still resolving.
Tuesday
New Google smart bidding signals coming
In a recent update price competitiveness, seasonality for Shopping campaigns and mobile app ratings will also soon be among the signals Google uses in automated bidding.
In a post by Search Engine Land, they reported that once these three signals get incorporated, the list of automated bidding signals Google uses in smart bidding will total 18.
Though many are campaign-type specific — search queries are used in Search and Shopping only, while site behaviour is used only in Display campaigns, for example. As more signals get incorporated into smart bidding, it should theoretically make the bids "smarter," yet the issue of transparency becomes even more muddled as it becomes harder for advertisers to parse which factors are having the greatest influence on their ultimate bids and results.
Huawei's revenue jumps 39% amid intelligence fears
Smart phone giant Huawei's first quarter revenue climbed 39% to $26.8bn (179.7bn yuan) while its net profit margin rose to about 8% for the quarter, the Chinese tech firm revealed.
However, the company did not disclose its actual net profit.
Last month Huawei said it had signed 40 commercial 5G contracts with carriers and had shipped more than 70,000 5G base stations to various markets across the globe, adding that it predicts it will have shipped 100,000 base stations by May.
The news comes despite US pressure on other countries to ban its equipment from 5G networks.
Google starts showing more images in the web search results
Multiple tools that track the Google search results have been showing an increase in the percentage of time that Google shows image results in the core web search results. The image search result box that is sometimes shown in the main search results is now showing up for 1/3rd of all queries according to some reports.
SEOClarity published their data this morning showing 'images in the Top 10 leaped from an approximately 24% occurrence to a 34% occurrence.' These finding were also echoed by the latest Mozcast data as seen below:
---

---
Google has been hinting that SEOs should be focusing a bit more on image search over the past few months. Now with Google showing even more image search boxes in the main search results — Google Images may be another source of traffic to your web site that you don't want to miss out on.
---
We keep on top of these things so you don't have to – contact us today to see what we can do for your brand.
Share this: