How we're offering this paid search (PPC) client the best in cost per lead performance and helping their ROI on digital marketing grow exponentially
---
About Adjustamatic Beds
Adjustmatic Beds is a leading provider of orthopaedic adjustable beds and massaging reclining chairs. The company's products are proven to help with a variety of symptoms associated with medical conditions and disabilities, including arthritis, sciatica, back pain, varicose veins, and reduced blood circulation, and all of its products meet UK and European Quality Standards. Part of the NHC Group, Adjustmatic Beds has been trading for over 50 years.
---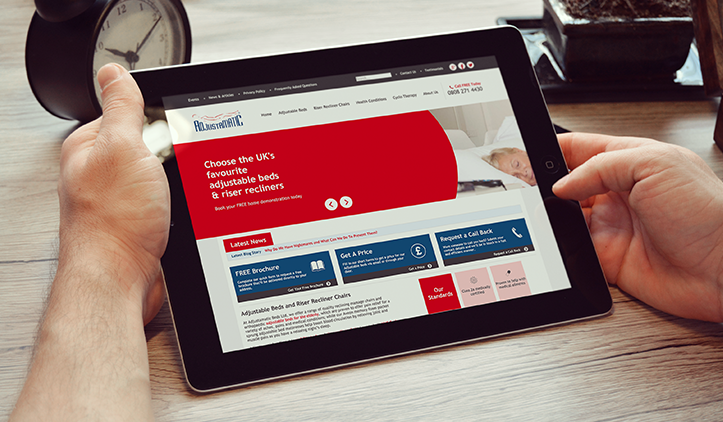 ---
How we helped
Since we started working with Adjustamatic Beds in April 2013, we have continuously focused on driving the volume of leads whilst reducing cost per lead. In terms of paid search (PPC), this includes:
Expanding across other profitable channels as well as Google
Expanding and refining targeting to capture more market share
Increasing brand awareness at a profitable rate
---
Click have really stepped up to the plate when it comes to performance marketing, their tenacity and desire to help us as a company improve is second to none. They're always offering up the best in cost per lead performance, which is seeing our ROI on digital marketing grow exponentially as our relationship goes on. Brilliant project planners, superb project delivery and results to boot, what more could you ask for?
James Lane, Adjustamatic Beds
---
Results so far
366.66%
Increase in Transactions (Apr 13 - Sept 15)
39.42%
Increase in Clicks (Apr 13 - Sept 15)
2.36%
Increase in Conversion Rate (Apr 13 - Sept 15)
Quality Score
Our AdWords account for Adjustamatic Beds has been awarded a Quality Score of 9+. Quality Score is Google's rating of the quality and relevance of both your keywords and PPC ads, and used to calculate ad rank (maximum bid x Quality Score). It is rare to achieve such a high score, which puts us in a stronger position than ever going forward.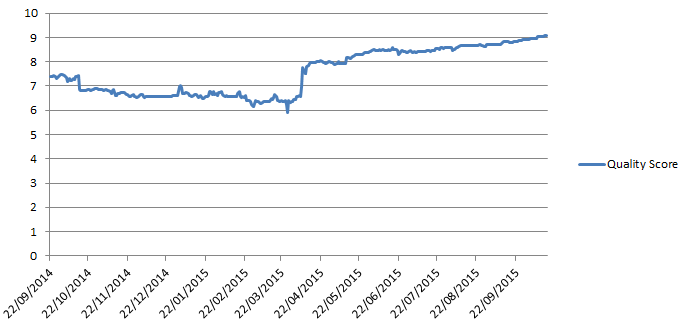 How we improved our Quality Score for Adjustamatic over a year
Download this case study