When we saw the drop in Alpine Elements' traffic and visibility, we were quite sure that a rogue penguin had been interfering with the ski, snowboard and active holiday company's figures
---
About Alpine Elements
Alpine Elements have been taking in excess of 20,000 people away to France, Austria and Greece for almost 20 years. The ABTA members supply package holidays for British clientele from their range of 'classic' to 'premium luxury' apartments, chalets and hotels. By seeking to focus on a niche holiday variety, the medium-sized tour operator has always looked to remain "large enough to create value holidays, yet small enough to care."
---
---
How we helped
Using several industry recommended link identification tools, including Google's Webmaster Tools platform, we collated a definitive list of Alpine Elements' backlinks. Following this, link analysis tools were used to analyse and evaluate the health of the link profile. From this analysis we were able to determine that 10% of all followed inbound links were 'high', 'very-high', or 'deadly' risky to the health of the link profile, with a further 30% deemed to be of moderate risk. After much investigation, however, only half of these proved to be suspect. Therefore, a list of URLs representing 25% of the overall link-profile was pieced together as those requiring removal.
---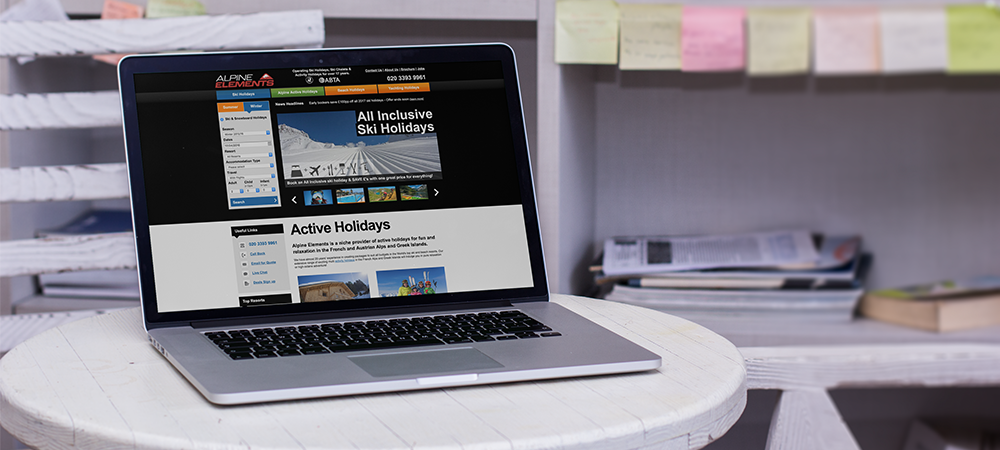 ---
Using all available channels (such as 'Contact Us' forms, domain name information databases etc.) we contacted each webmaster three within a three week period. We then uploaded a spreadsheet to Google's Disavow Links Tool asking Google not to take links within these domains into consideration when next crawling our client's backlink profile as we had attempted unsuccessfully to have them removed.
We then submitted a reconsideration request containing a link to a Google spreadsheet detailing our link removal efforts, documenting all actions undertaken. This included successfully removed links, and why we were unsuccessful on those remaining.
Following this, Google removed the imposed penalty and Alpine Elements visibility began to recover – with Click Consult then briefed to begin ethically rebuilding their link profiles with outreach and content marketing campaigns.
Download this case study