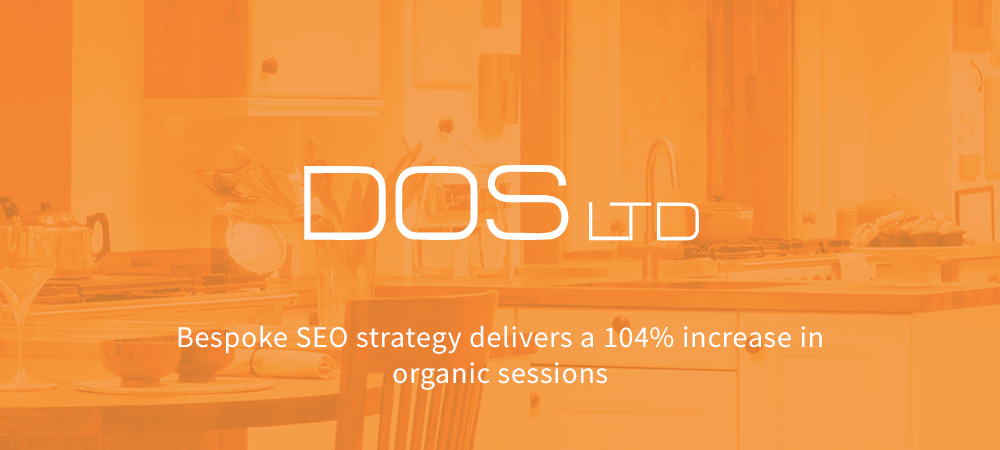 Our highly successful strategy includes a combination of blogger and editorial outreach, content marketing and technical on-page optimisation
---
About Direct Online Services
One of our longest-standing customers, Direct Online Services started working with Click Consult in November 2010. The objectives at the beginning of the campaign were to achieve first page rankings on Google for their targeted keywords, increase search referral traffic, generate revenue and improve keyword exposure.
Direct Online Services is one of the UK's leading online solid wood kitchen worktop suppliers, offering superb quality products at affordable prices via its 3 key brands – Solid Wood Kitchens, Worktop Express and deTerra Kitchens. The company offers fast nationwide delivery, as well as having knowledgeable and passionate staff that are equipped with an in-depth knowledge of the entire product range.
---

---
How we helped
The Direct Online Services account provided a number of interesting challenges for Click Consult. It was important for the correct product pages to achieve high rankings for relevant search queries. This demanded a well-structured, precise on and off-page SEO strategy that meant user experience onsite was not sacrificed in favour of improved rankings.
The industry within which Direct Services Online operates is also highly competitive, meaning that top page rankings are not easy to achieve without top quality search engine optimisation being implemented.
Our strategy has included a combination of blogger and editorial outreach, content marketing and technical on-page optimisation.
---
Results
Click Consult has helped Direct Services Online achieve first page rankings for many of its homepage and subpage keywords, making sure that their website is found by the most relevant visitors.
We also achieved the following increases for 3 of Direct Online Services' key brands: Solid Wood Kitchens, Worktop Express and deTerra Kitchens…
45.6%
Solid Wood Kitchens - Organic Sessions (April 2015 - April 2016)
43.7%
Solid Wood Kitchens - Organic Revenue (March 2015 - March 2016)
23.3%
Solid Wood Kitchens - Organic Conversion Rate (March 2015 - March 2016)
104.3%
deTerra Kitchens - Organic Sessions (Feb 2015 - Feb 2016)
354.9%
deTerra Kitchens - Organic Revenue (Feb 2015 - Feb 2016)
23.3%
deTerra Kitchens - Organic Conversion Rate (Feb 2015 - Feb 2016)
25%
Worktop Express - Organic Sessions (Feb 2015 - Feb 2016)
53.9%
Worktop Express - Organic Revenue (Feb 2015 - Feb 2016)
27.8%
Worktop Express - Organic Conversion Rate (Feb 2015 - Feb 2016)
Download this case study