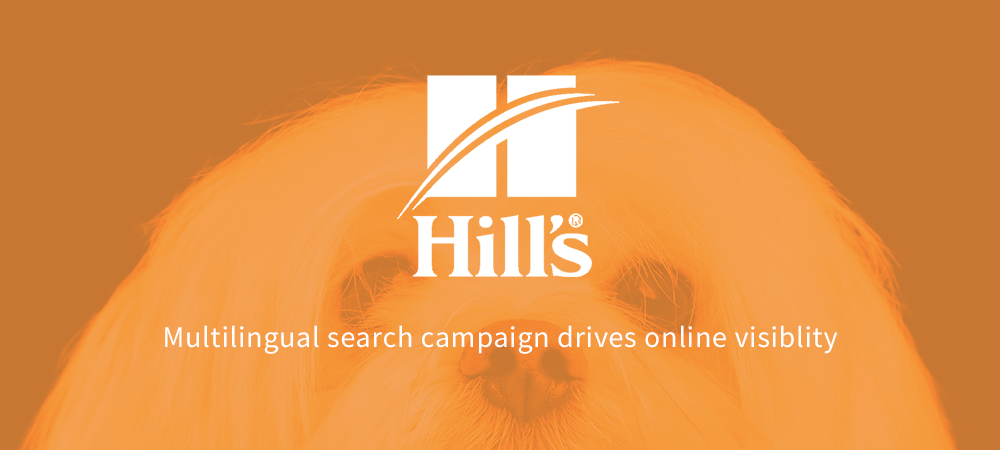 We considerably increased the international online presence and authority of Hill's Pet through organic and paid search
---
About Hill's Pet
Pet care supplier Hill's Pet, a subsidiary of Colgate-Palmolive, engaged Click Consult in 2010 to handle their UK organic and paid search campaigns.
Hill's main objectives were focused upon increasing traffic to the site for their generic 'head' keywords, to increase lead generation considerably and to raise brand awareness online.
The UK campaign proved to be a huge success and as a result, Hill's asked us to roll out a multilingual search strategy, spanning 15 countries and 15 languages.
---
How we helped
Multilingual organic search strategy
Our organic search strategy for Hill's Pet was launched across the UK, France, Germany, Italy, Spain, Belgium, Czech Republic, Denmark, Finland, Greece, Holland, Norway, Poland, Sweden and Turkey.
Multilingual outreach relationships
Guest blogging and outreach relationships are essential to our strategy for developing a strong international brand profile for Hill's Pet.
Our native speakers produced high quality, bespoke content in 15 different languages for targeted placement, leveraged through relationships formed with multilingual industry bloggers and social media influencers alike.
---

---
The results
A snapshot of organic traffic growth achieved between December 2013 and December 2014:
Hill's international online presence and authority has increased considerably. A truly ethical multilingual linking blueprint.
Download this case study