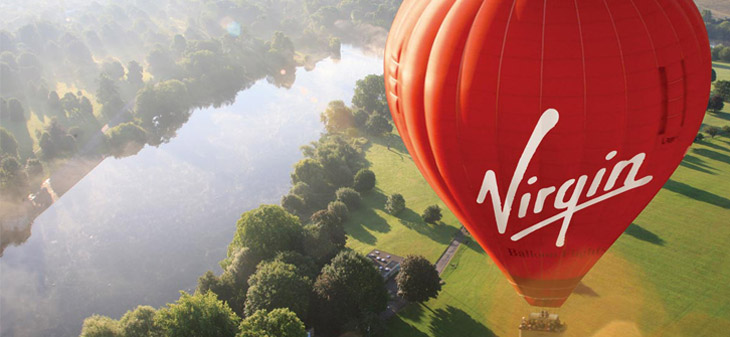 Virgin Balloon Flights is the largest passenger carrying balloon provider in the UK, with over 100 launch sites across England, Scotland and Wales. The roots the business were set in 1987, when founder of the Virgin Group, Sir Richard Branson, flew across the Atlantic in a hot air balloon. Virgin Balloon Flights now flies over 30,000 people in its fleet of balloons
---
What we did
Virgin Balloon Flights wanted a paid search campaign designed to target specific geographical locations in the UK. Despite having more than 100 launch sites across the country, the brand felt that the awareness of a number of their locations was significantly lower than others.
We began a series of location-based campaigns where the ads contained county/city/region related keywords in accordance with their launch sites. However, we also suggested that Virgin Balloon Flights should target more generic keywords through paid search, so we also began campaigns based on brand and non-brand search terms. In addition, we started to monitor Virgin Balloon's competitors to see whether we could react to any of their latest campaigns and offers by promoting the Virgin brand through paid search simultaneously.
Furthermore, we began a remarketing campaign, whereby our adverts could target those users who have previously visited the Virgin Balloons site whilst they are surfing elsewhere on the web. Also, we rolled out a product Listing campaign, which enabled us to increase the company's brand exposure and improve their search market share with two engaging adverts.
---
Click Consult's paid search work continues to contribute to our online commercial success. Using their highly analytical approach, they crafted campaigns to achieve our specific objectives and we're very pleased with the results
Virgin Balloon Flights
---
---
Our results
Since our collaboration with Virgin Balloons began in April 2011, we have built up an excellent working relationship with the company, and are proud to say that they have seen a huge increase in both their traffic and revenue as a result of our paid search work.
50%
Increase in transactions
50%
Average increase in revenue
31%
Increase in average ROI
Download this case study