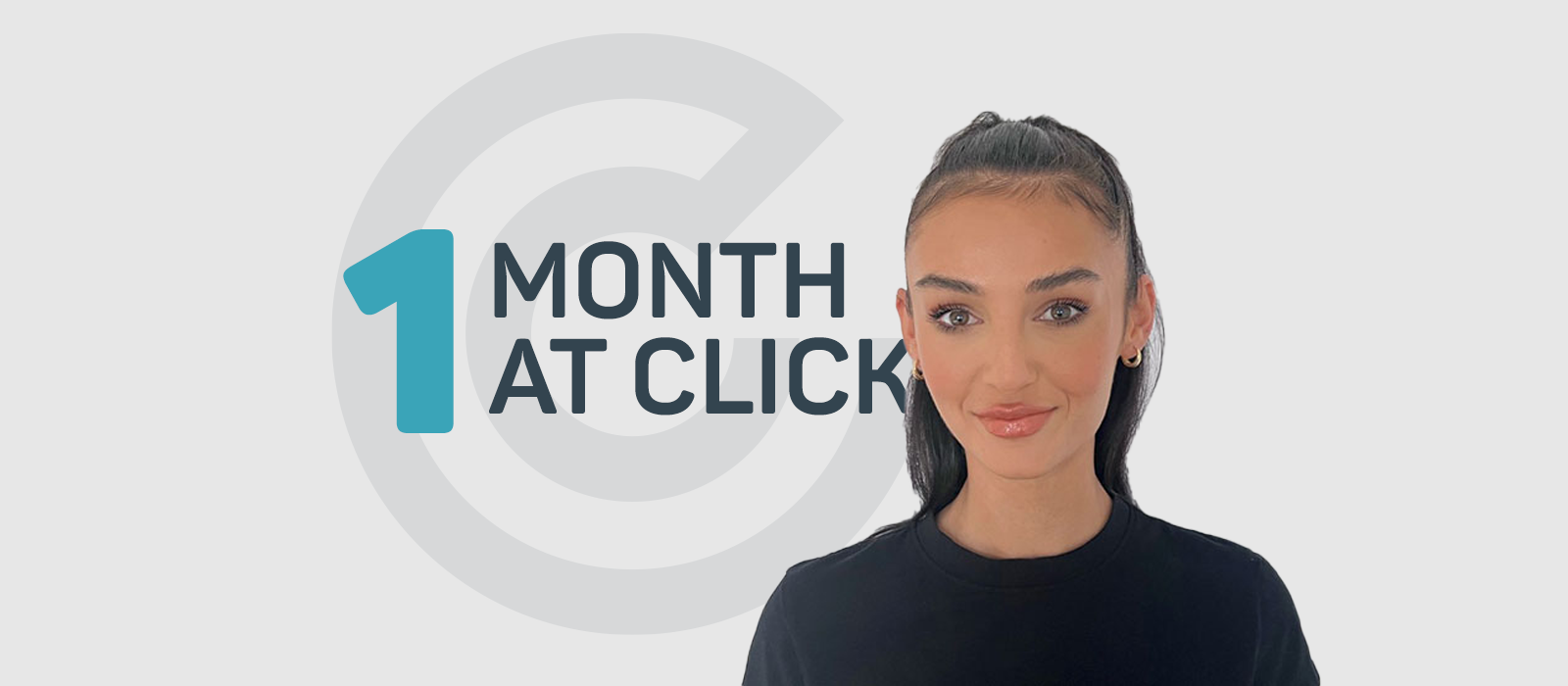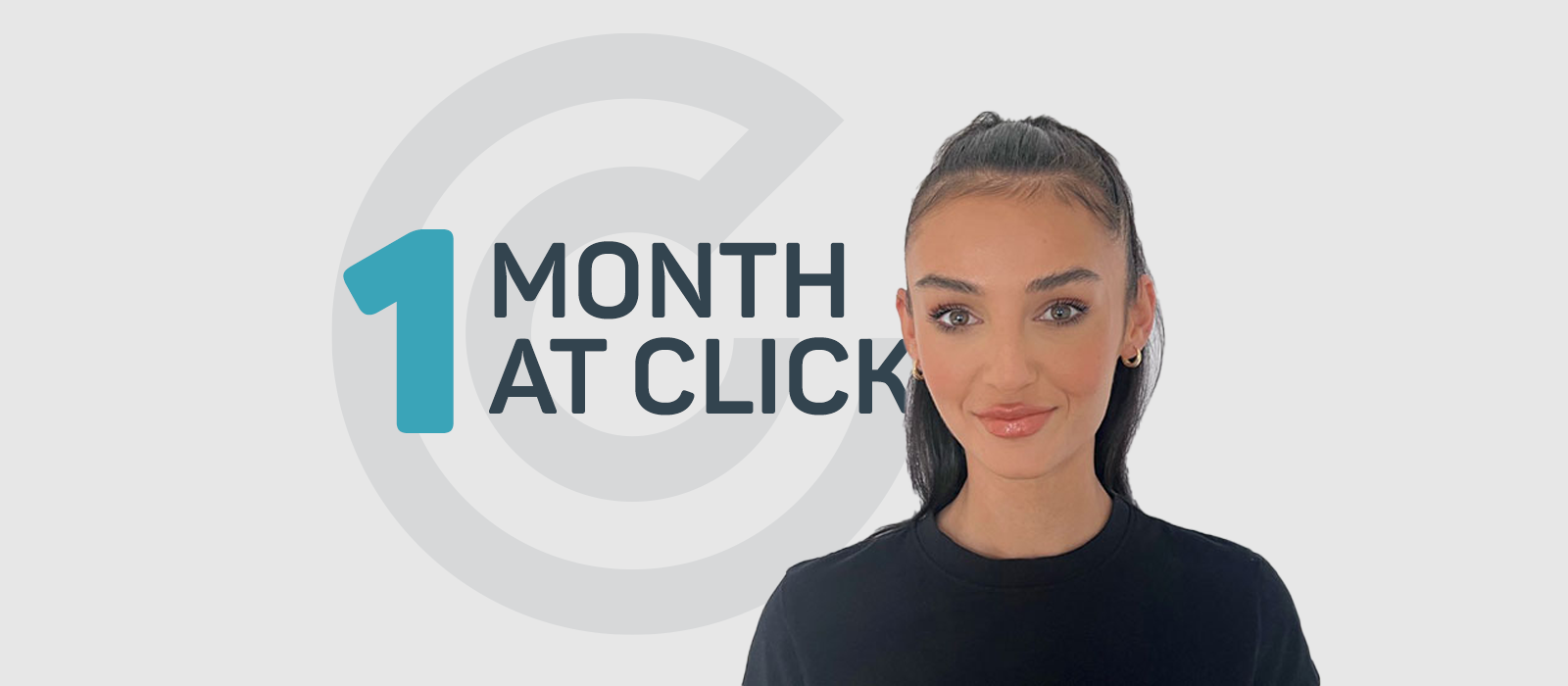 1 month at Click – Farrah Khan
Feb 21st, 2022
Starting a new role can be nerve-wracking, exciting and downright scary all at the same time. Here at Click we try our best to be welcoming, fun and friendly to combat any new-role jitters. It's easy enough for us to say that we're a great bunch of people, but what do our new starters think 1 month in?
---
Could you introduce yourself, and what your role is?
Hey! I'm Farrah and I'm a Senior Organic Search Executive at Click Consult. My role is technical based and I work alongside multiple marketing teams to help to grow the organic performance of our clients.
What did you first think of Click Consult?
The role itself stood out to be due to its technical side, however it was clear to me that Click Consult was a very driven agency and it felt like the perfect place to allow me to challenge myself and grow within that dynamic.
What are your impressions of us now?
I couldn't be happier with my time at Click so far. The support I've received from everyone has been matchless and it really feels as though we are just one big team. Everyone takes the time out to give a hand when needed and that's been great to help get me settled in with all the different processes.
What's your favourite part of the role so far?
My favourite part of the role is how diverse our clients are and how different the work is we do every day. No two days are the same and that's what keeps me motivated, along with the type of work we do each day.
What advice would you give to any new starters?
I'd say take in as much as you can from the first month, with all the different types of training and meetings you have. I'm also sorry to sound like a broken record with this one, but definitely ask many questions, especially if you're unsure on something. It will always work out better for you in the long run.
Do you like to travel? What would be your dream destination?
I love to travel! I travelled around south east Asia a few years ago and ticked off many dream destinations which I'm so happy I did. My dream destination now though is definitely Japan due to its diverse culture and natural beauty.
---
If you think you'd be a great fit for Click Consult, we'd love to hear from you. Check out our latest vacancies on our careers page!