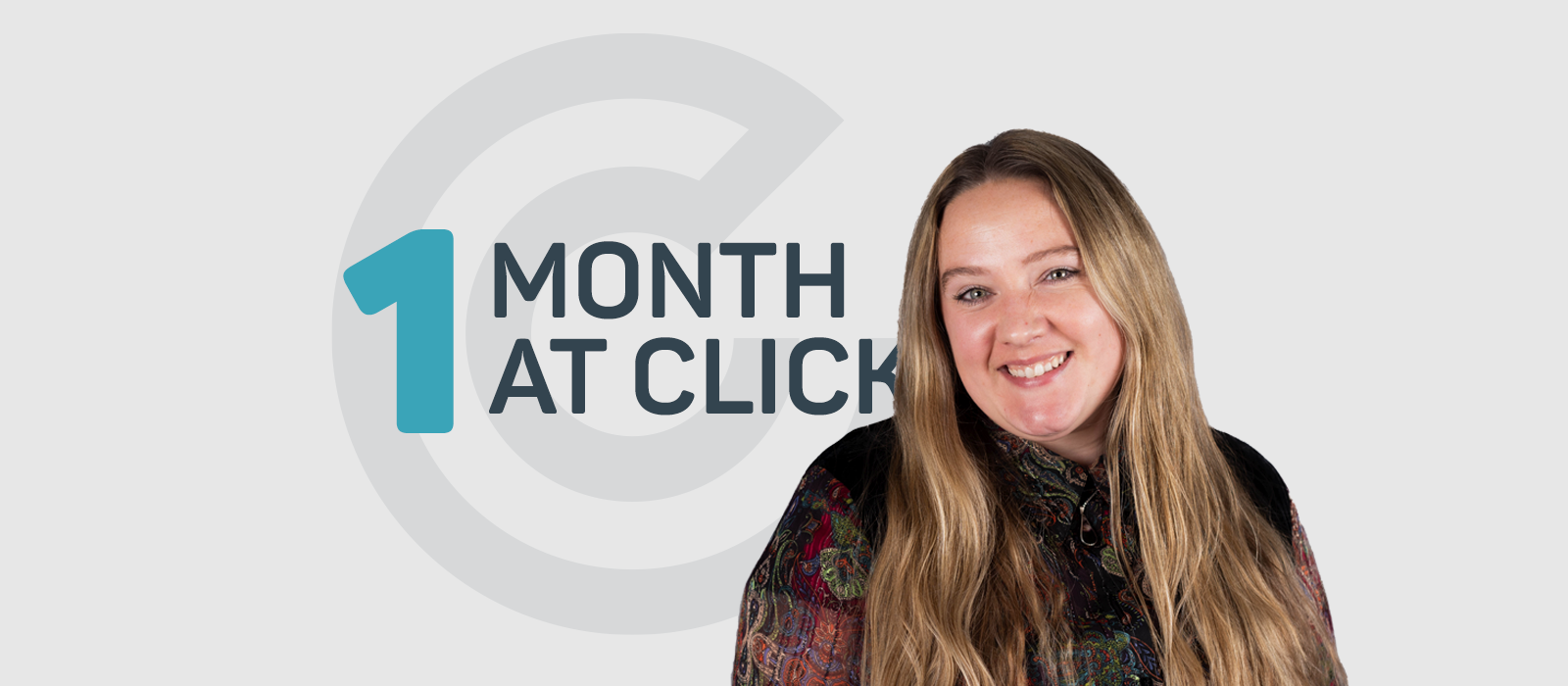 1 month at Click – Lara Harding
Mar 18th, 2022
Starting a new role can be nerve-wracking, exciting and downright scary all at the same time. Here at Click we try our best to be welcoming, fun and friendly to combat any new-role jitters. It's easy enough for us to say that we're a great bunch of people, but what do our new starters think 1 month in?
---
Could you introduce yourself, and what your role is?
Hi, I'm Lara and I'm the Senior Content Marketing & Social Media Executive.
What did you first think of Click Consult?
I had heard of Click's incredible reputation before I joined so I was delighted when I got offered the job. When I first started I was a little nervous but the team were so friendly, they put me at ease very quickly.
What are your impressions of us now?
Before I was even one month in I soon realised that I work with people who are incredibly talented, passionate, creative, and hilarious.
What's your favourite part of the role?
The creativeness and diversity of the clients I work with. I love identifying how I can enhance a client's social media presence.
What advice would you give to any new starters?
Please don't be afraid to ask questions, the team are the most helpful individuals I have come across. We all want everyone to do well and in turn, do great things for Click.
What's your favourite cocktail, and if you could create one, what would you call it?
My favourite cocktail would definitely be a God Father. I am a grown woman but I love all things fantasy and unicorns, so if I was to create a cocktail, I would name it Unicorn tears. The ingredients of which would be:
J2O Glitter-berry
Blue Curaçao
Midori
Tanqueray Gin
---
If you think you'd be a great fit for Click Consult, we'd love to hear from you. Check out our latest vacancies on our careers page!