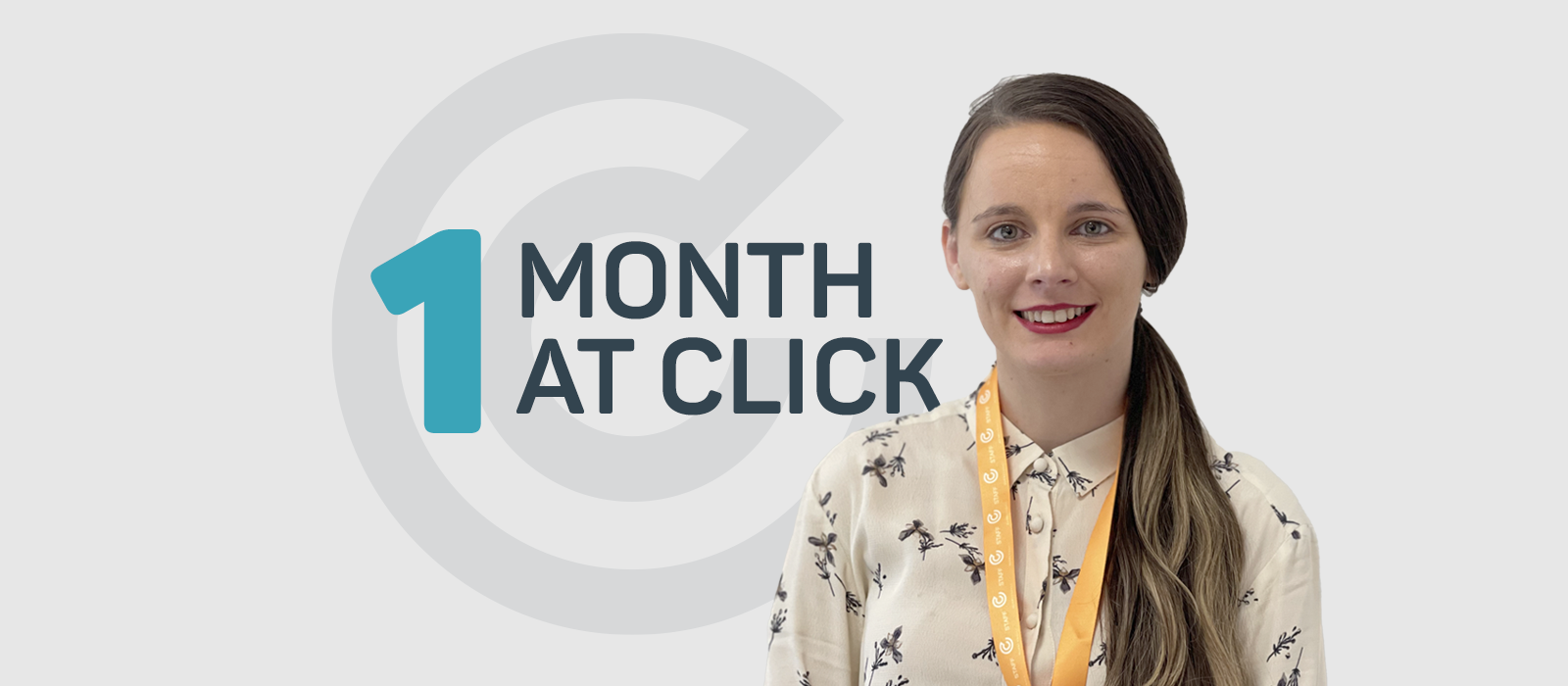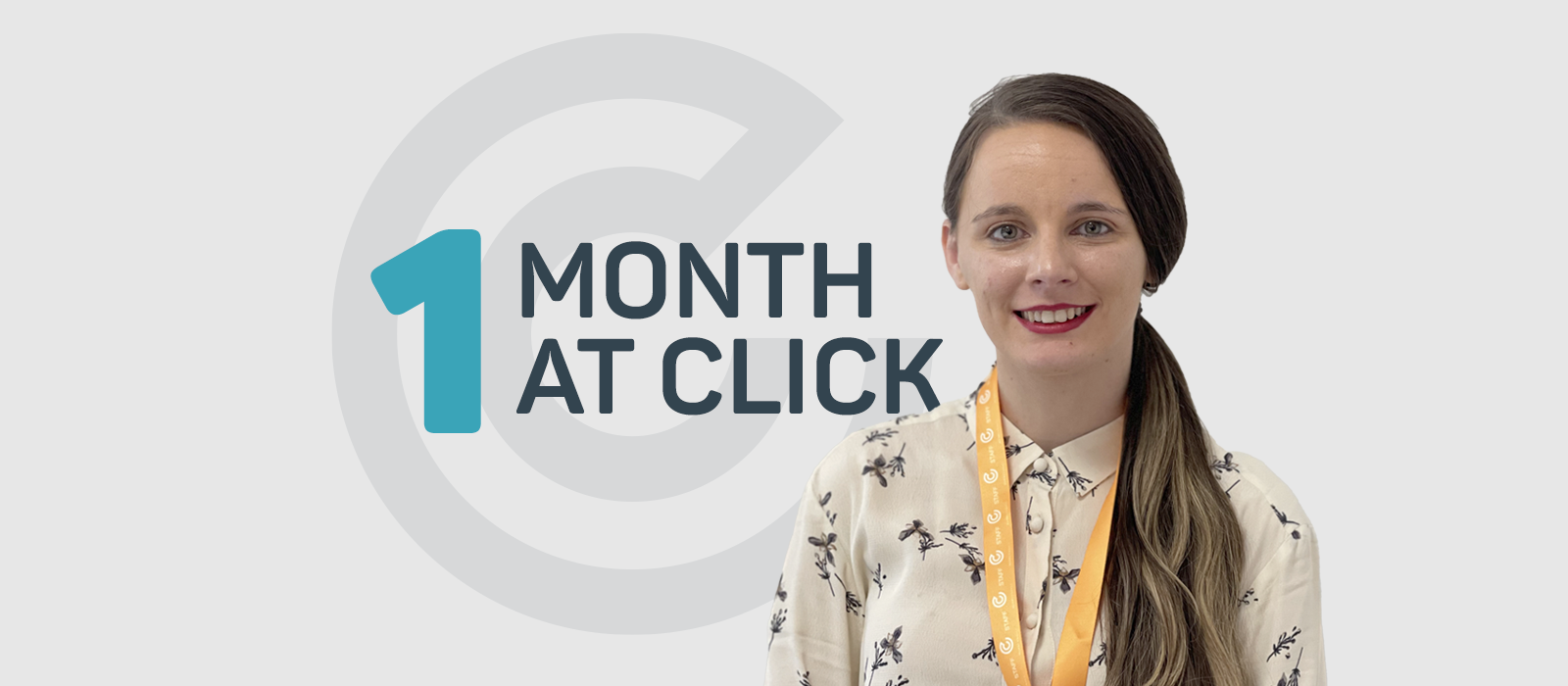 1 Month at Click – Nicola Glancey
Dec 22nd, 2021
Starting a new role can be nerve-racking, exciting, and downright scary all at the same time. Here at Click, we try our best to be welcoming, fun and friendly to combat any new-role jitters. It's easy enough for us to say that we're a great bunch of people, but what do our new starters think 1 month in?
---
Our first "1 month in" interview is with the wonderful Nicola, let's see what she has to say…
Could you introduce yourself, and what your role is?
Hi! My name is Nicola and I am the Content Marketing Executive for Click Consult. As a content marketer, I work with the campaigns team to help boost a brand's visibility through campaigns aimed to gain engagements with the brand.
After graduating from the University of Central Lancashire at the height of the pandemic and first lockdown, I worked freelance as a content writer and part-time as a retail assistant. After working remote and freelance for a year I gained skills such as SEO writing, and developed the ability to adapt my writing to suit the needs of different posts. At the end of the second lockdown I began looking for a more permanent position, and found myself applying for a position at Click.
What did you first think of Click Consult?
Click was an impressively successful company that strived for, and achieved, only the best results and had some of the best clientele in the industry. The opportunity for an interview alone was an exciting chance that I could not pass up.
Finding myself at Click Consult was an amazing opportunity that meant I could not only further myself in the marketing sector, but also found myself welcomed by an amazing team of people at a modern and adaptable business. Click were trialling their hybrid-work style and I discovered that this type of work environment was an incredibly modern and efficient method for the needs of a marketing team.
What are your impressions of us now?
I find Click an amazing company to work for, and the people I work with have been nothing but helpful and inspiring. If I am ever unsure, or need help with particular software projects, I know I can always turn to one of my colleagues or managers.
What's your favourite part of the role?
One of my favourite things about the role is the ability to make, and build connections with brands and influencers. I am able to learn about the people I work with, and discover new things through working with Click.
What advice would you give to any new starters?
Don't be hesitant to ask. Whether it's something about your department or role, or a completely different role, don't be afraid to ask questions. The best way to keep up to date, and on top of your role, is to ask questions.
Our last question's answer is more for your colleagues in the office… How do you take your tea or coffee?
A tip for when we are back in the office and restrictions end, I take my tea white with 1 and half sugars
---
If you think you'd be a great fit for Click Consult, we'd love to hear from you. Check out our latest vacancies on our website!