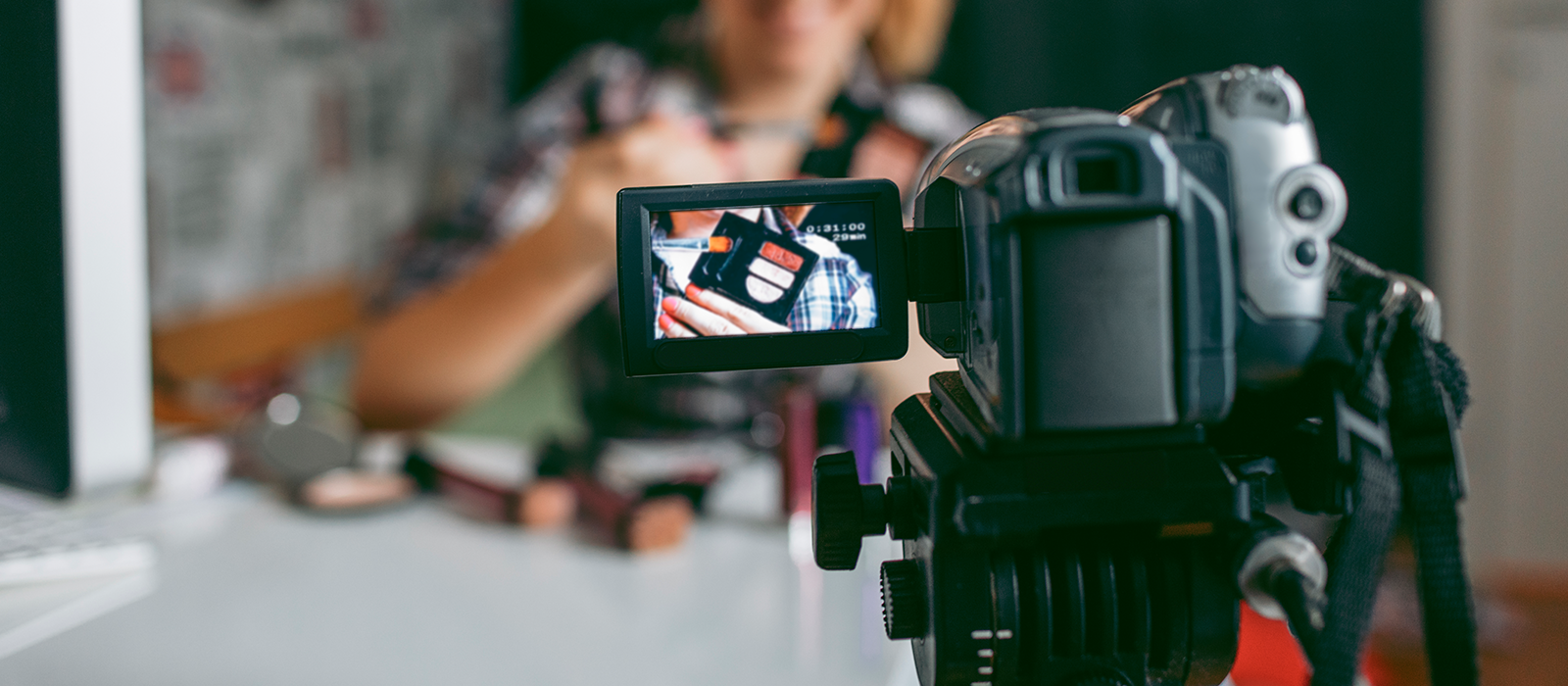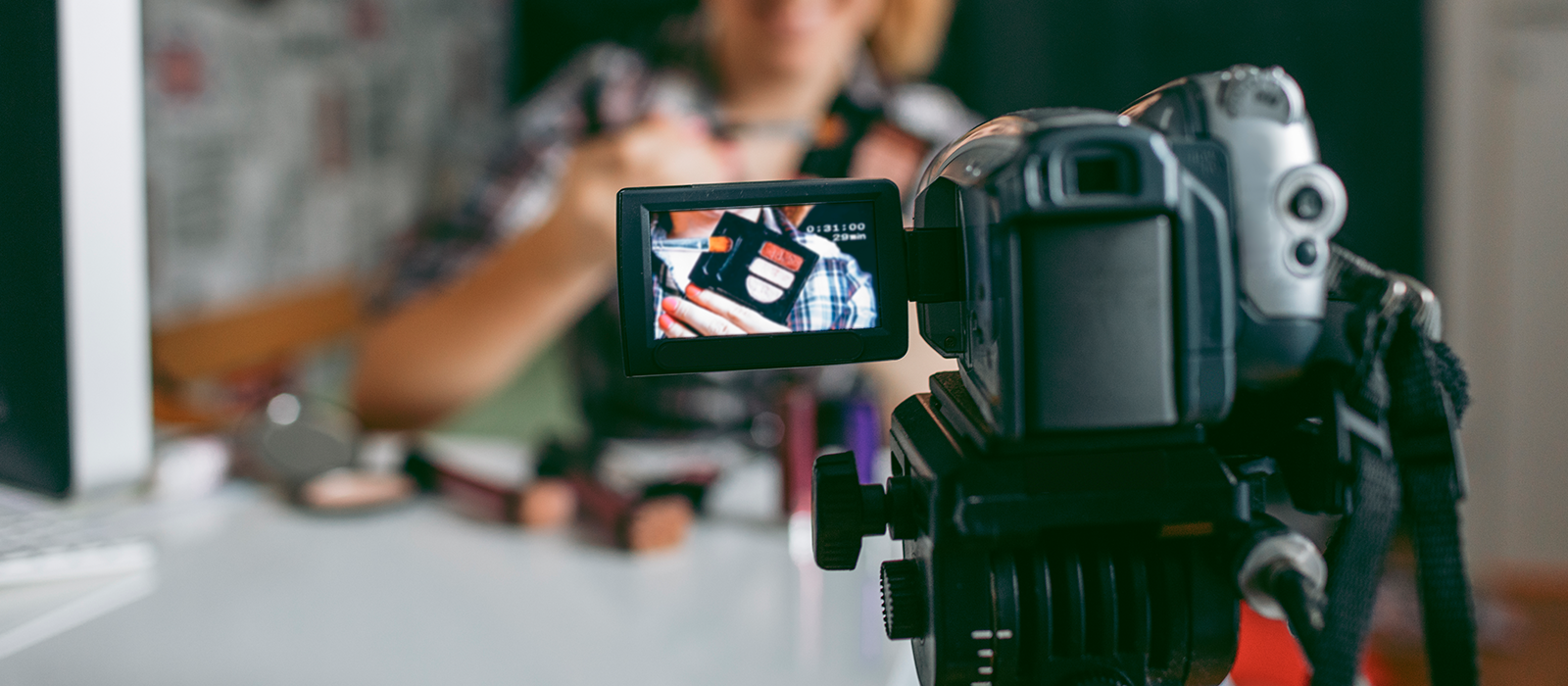 101 – The science of video marketing
May 19th, 2017
Video marketing is without question, one of the fastest growing mediums and is something that all businesses should incorporate into their strategy if they are to stay ahead of the competition
---
According to the latest research video marketing is the fastest growing form of marketing and the results that businesses benefit from are hugely improved than most other forms of internet marketing.
Consumers spend huge amounts of time watching videos online and not just the pre-roll ads that appear before television shows or streamed content. If you can master this medium then your business will be in the best position to succeed in the digital age and improve both their search rankings and their ROI.
What is video marketing?
Unlike some of the more complex or industry specific terms, video marketing is one of easiest to understand. In essence it is the technique of incorporating videos into your marketing activity in order to promote a product or service, encourage brand awareness and to build consumer trust.
As well as adverts or promotions, businesses are also using this rich form of highly sharable media to deliver consumer testimonials or product reviews and thanks to updates in technology and streaming, they can broadcast live.
---
---
How big is the video marketing industry?
Video marketing is one of the fastest growing components of the wider marketing industry and represents a huge opportunity for businesses to improve their position both online and within their industry.
According to the latest insights from HubSpot, video is projected to claim more than 80% of all traffic on the web within the next two years and this is something that businesses can little afford to miss.
With this in mind we spoke to Jacob Booth, Campaigns and Social Executive at Click Consult about how he viewed the industry and the importance of video. He told us: "Video is the most dynamic way to reach your customers. More than any other type of content, video has the ability to inspire, excite and entertain, making it perfect for building a narrative about your brand and beginning conversations.
"Live video has also gained in popularity over the past year, making it easier than ever to interact directly with your audience."
---
---
How can businesses implement an effective video marketing strategy?
There are many ways for a business to implement video marketing into their operational strategy but the most important thing to do first of all, is to assess both the aims of any information that you publish and the audience with which you target.
One of the most important things when it comes to ensuring the best possible results for your videos is to make sure that they are not only optimised for mobile but for SEO purposes. You can do this by adding in creative titles and descriptions. For the text title you should make sure that you use all of the keywords that you want the video to rank for and remember not to forget to include your brand or business too. In ultra-competitive markets you might not get the number one spot but it is worth remembering that related videos also receive high traffic volumes and can help your overall SEO performance. Adding tags are also important as they give more crawlable information to the search engines.
According to searchenginewatch.com the description of the video is crucial. They say: "You have 5,000 characters, which is a lot, so use all that space to write as much about your video as possible. Because user ratings and views play a factor in your search rankings within YouTube (and therefore Google), make sure to ask for people to rank your video, but also share and embed your video."
---
---
In terms of the broadcasting and sharing options of a video, especially if YouTube is your platform of choice then these are the rules and settings you should follow in order to rank highly:
Privacy: Most marketers may set videos to private while working on them prior to an official launch date or campaign, just don't forget to later set them to public.
Comments: It's up to you whether you want to enable comments. Just remember: if you disable commenting, users will go elsewhere to talk about your video, your brand, or your message.
Video responses: These help boost views because they are automatically linked to your original.
Ratings: These have a direct impact on your rankings, so make sure you set this to "yes."
Embedding: Blogs and social media shares really boost views, and help your message get to new audiences outside of YouTube, it's a good idea to keep this enabled.
Syndication: Again, anything to boost your views will help your video rank higher in YouTube and Google, so keep this enabled.
Social media video
We all know the benefits of social media and the importance it plays in terms of getting messages over to current or potential clients. Some of the biggest brands in the world are taking over social media platforms with their videos and not just in the advertising sense. Whether it's video on Facebook, Twitter, Snapchat or Youtube, the content you need to be thinking about creating and marketing on social for your business is video. Facebook is getting more daily minutes watched than YouTube and video on Twitter has taken social listening and one to one branding to a whole new level.
One of the fastest growing platforms of the last few years is Snapchat where the daily views are now in the billions,. For those that don't know the platform offers users and brands the chance to send time-sensitive photos and videos. The social buzz that can be created around these ads are huge and over the last few months Snapchat have continues with the roll out of bespoke, branded filters. These filters offer not only the chance for businesses to show their products, logos or taglines, but to show celebrity endorsements and users interacting with the brand live. Below is a recent example:
---
(Jameson Whiskey add their product shot for St Patrick's Day promotion)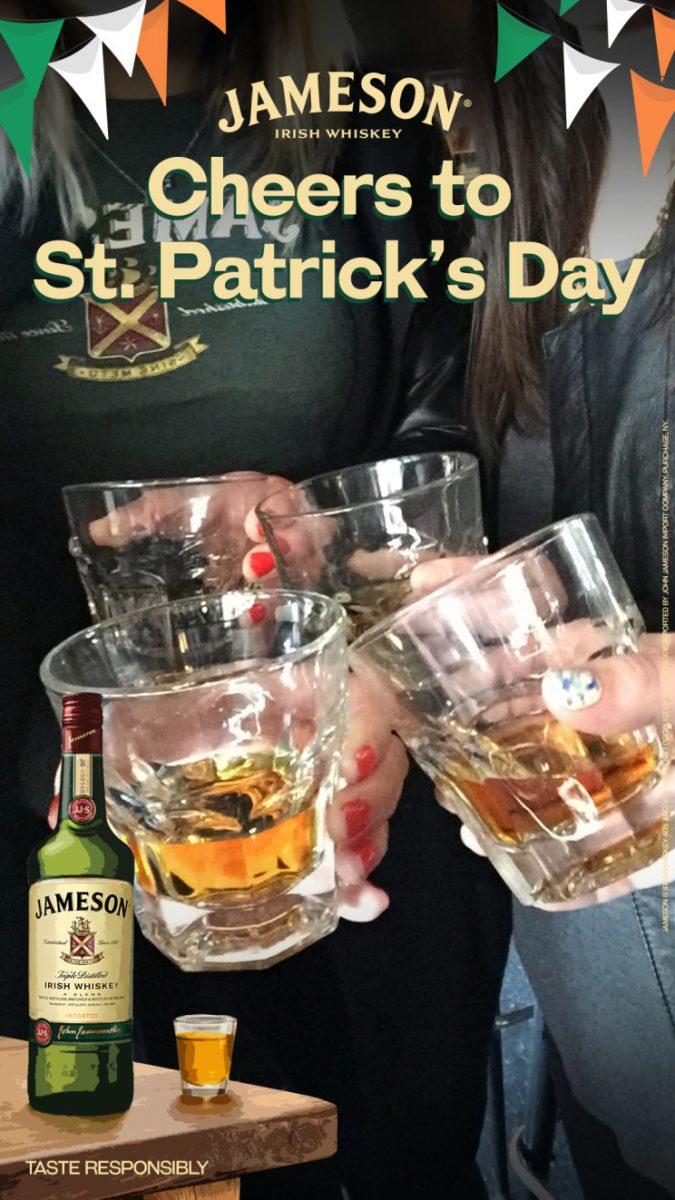 ---
What are the benefits of video marketing?
There are many benefits of integrating video marketing as part of your overall strategy and the rewards you can gain financially and in terms of your ranking on the search engine results pages (SERPs) are huge. Here are some of the main benefits.
Conversions and sales improve dramatically when video content is added to your marketing activity. Businesses can expect to see an increase in conversions of around 80% according to some sources and those conversions not only draw consumers to a brand but nurture them until they become actual buyers.
Once you have an engaged user who is at the end of a buyer's cycle, then a video is a good way of sealing the deal. In depth videos that give the user all of the information that they require lead to a 74% increase in actual purchases.
Another major benefit of using video in your marketing strategy is that it is often considered as one of the best mediums for generating a high ROI. The nature of video means that it is highly sharable and the actual cost of distribution therefore are very little for something that can reach a large audience.
Many businesses have been put off in the past by the perceived high cost of making a video. First of all you had to have the camera, the computer software and the editing facilities with which to make the video as well as professionals to operate such equipment.
In today's climate this isn't the case, high quality videos can be made at a much lower cost and as technology develops it is possible to operate, film, edit, publish and share videos on smart phones and tablet quickly and in some cases instantly.
---
"Video is the most dynamic way to reach your customers. More than any other type of content, video has the ability to inspire, excite and entertain, making it perfect for building a narrative about your brand and beginning conversations.
---
Another key benefit is that search engines are highly receptive to video content. By adding video content to your landing pages or to promote your products you are creating another opportunity to engage with users. Videos will increase the time that visitors spend on your pages and are a great way to give all on the information required in a succinct, creative way.
Research by Moovly suggests that you are 53 times more likely to show up first on Google if you have a video embedded on your website. Much of this is thought to be due to the fact that Google owns YouTube and with businesses optimising their videos on the site they are seeing better results.
With over a billion users, YouTube is the biggest internet video website. With video shares also rolled out across other social platforms, if businesses want to showcase quality video content then YouTube advertising is also something to consider.
This cannot be conducted however without great content, and the first 5 seconds of the advertisement is the most important time to capture the user's attention to forge a connection. It is important to look at what type of content engages the most with your targeted users and what your competitors are also creating.
There are two key formats within the YouTube ad realm:
TrueView In-stream – In-stream shows any video advertising campaign you have initiated before other videos or in the intervals of long videos.
TrueView In-display – In-display uses traditional ad formats banners and thumbnail to attract users to click through to a video or website.
YouTube ads can be shown across YouTube Search and YouTube Videos, including Google partner sites, apps and the Google Display Network.
In a study by content specialists Dreamgrow, they found that the average click through rate of video ads is 1.84% – a higher CTR than all other digital ad format and highlighted a 15-second non-skippable YouTube video ad often had a completion rate is 92%, and that a skippable video ad, returned a 9% rate.
What does the future of video marketing look like?
Businesses have more variety than ever when it comes to reaching their target audience and this is something that looks set to continue. The rise of mobile search, and the fact that so many consumers are connecting with brands on social media means that there is a pressure to stand out from competitors. According to Michael Stelzner in the 2016 Social Media Marketing Industry Report video marketing is essential and this trend is only going to grow. Currently 60% of marketers use video in their marketing and 73% plan on increasing their use of video this year. When you pair these figures to the fact that over 50% of businesses plan to use services such as Facebook Live and Periscope this year, you can see the importance of video in the industry.
---
Click Consult are experts in content marketing. If you'd like to see how we can help you to find your audience, contact us today. Alternatively, check out our extensive catalogue of resources, blogs and infographics.