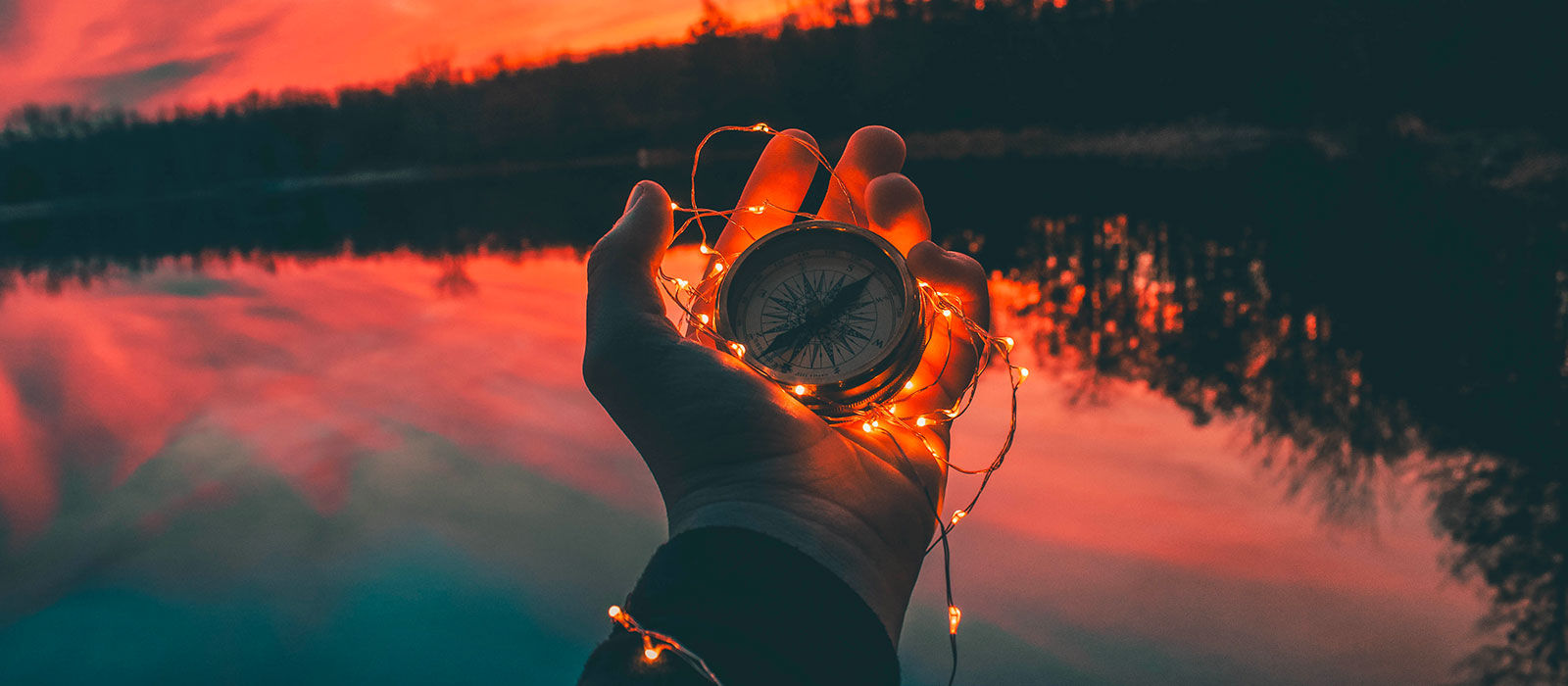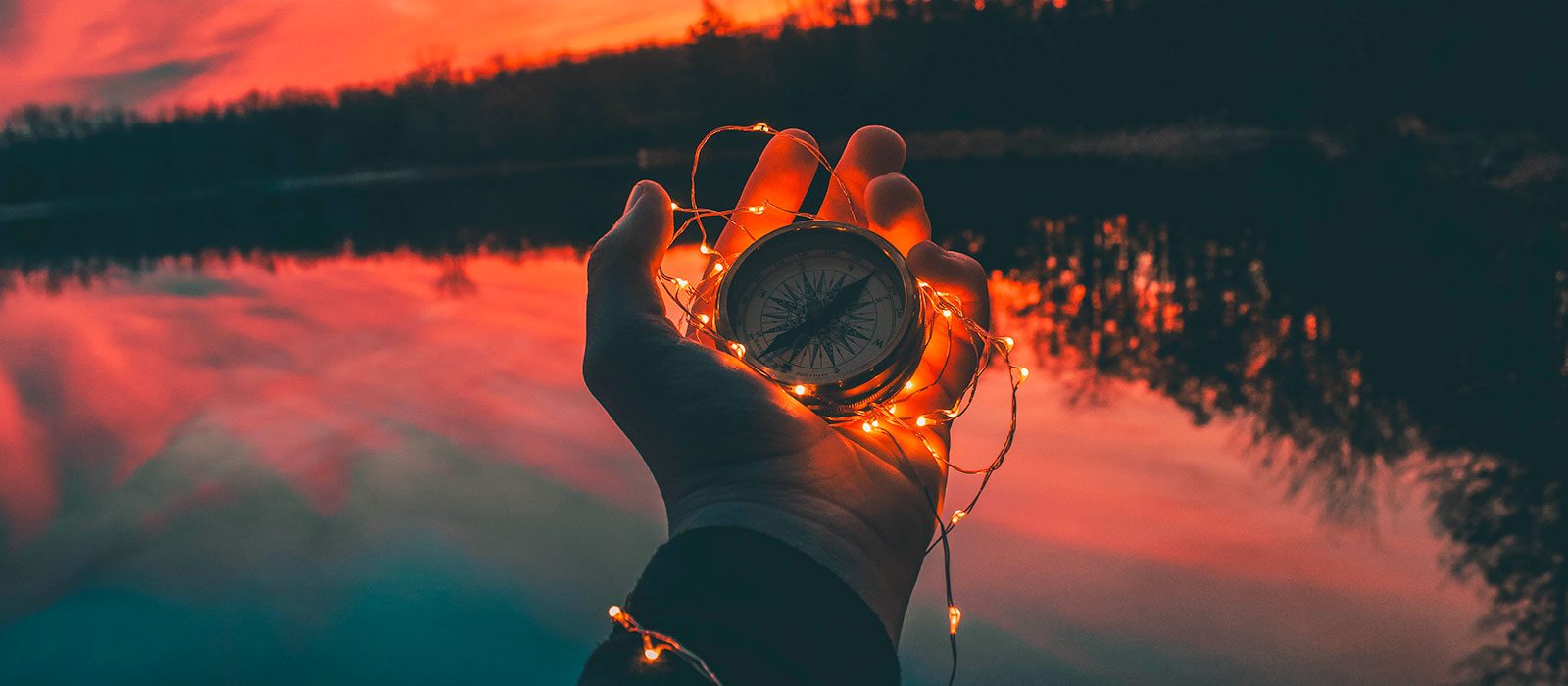 101 – The SEO value of visual search
Jul 24th, 2017
Our brains process visual content such as infographics, video and slideshows more effectively than text alone. In fact it's estimated that it's up to 60,000 times faster. Visuals express and spread ideas quickly, which means that this kind of content is popular and highly shareable on social media
---
There was a time when text dominated online and on email, not least because images took so long to download. But imagery is powerful and at the centre of our culture. It's estimated that 93% of all human communication is visual and 90% of information transmitted to the brain is visual.
Which is why your brand should be focusing not only on producing and optimising visuals as part of your marketing strategy, but capitalising on the fact that, when you create and distribute good quality images, other websites may wish to share them. The idea: using Google's reverse image search to get more backlinks.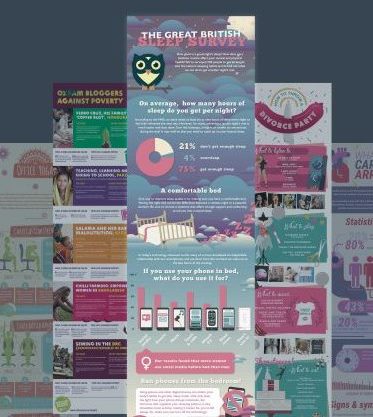 Examples of Click Consult's infographics
What is Google image search?
Quite simply, instead of searching using a word or phrase, you search with an image.
How reverse image search works
When you search using an image, your search results may include:
Similar images
Sites that include the image
Other sizes of the image you searched for
According to Google, search using an image works best when the image is likely to show up in other places on the web. For example, you'll get more results for famous landmarks than you will for personal images like your latest family photo.
You can upload an image to search for, or search using an image URL. On Chrome and Firefox 4+, you can also drag and drop an image into the search box from your computer, or right-click and choose 'Search Google for this image'. On phones and tablets, you can search Google to find images that are similar to ones you see in search results using the Chrome app by pressing and holding an image in search results.
Using reverse image search for SEO
Reverse image search allows you see a list of sites where any image or photo you've uploaded to appears. You can then check whether you've been credited for that image and been given a link back to the original source on your website.
Neil Patel, co-founder of Crazy Egg, Hello Bar and KISSmetrics, suggests using it to build backlinks to enhance your Domain Authority (DA) and therefore bump up your search visibility. This is because when trusted and established (ie, those with a high DA) link back to your site, it signals to Google the relevance and importance of a website.
---
And if you're putting lots of work into everything you do, you're probably producing amazing images that other people would definitely want to use. If you're after backlinks that will help you build authority, this is a fantastic strategy to use

Neil Patel
---
Why are inbound links important?
Building legitimate inbound links, or backlinks, is an important strategy for marketing your website for two reasons:
They can drive referral traffic to your site
They can help you rank higher in the search engine results pages
(Read more about link building through outreach in this blog.)
Did you get a backlink?
If the site using your image doesn't link back to your site, you can send them a polite email and ask that they do. Generally, this is only really worth it when that site has a good DA. You can find out the DA of a website using MozBar – a free Chrome Extension that allows you to see the DA of any site and helps you to research backlinks and find link building opportunities.
How we used reverse image search to check for backlinks
I searched for one of our popular infographics, the pros and cons of social media, and found the following list of URLS: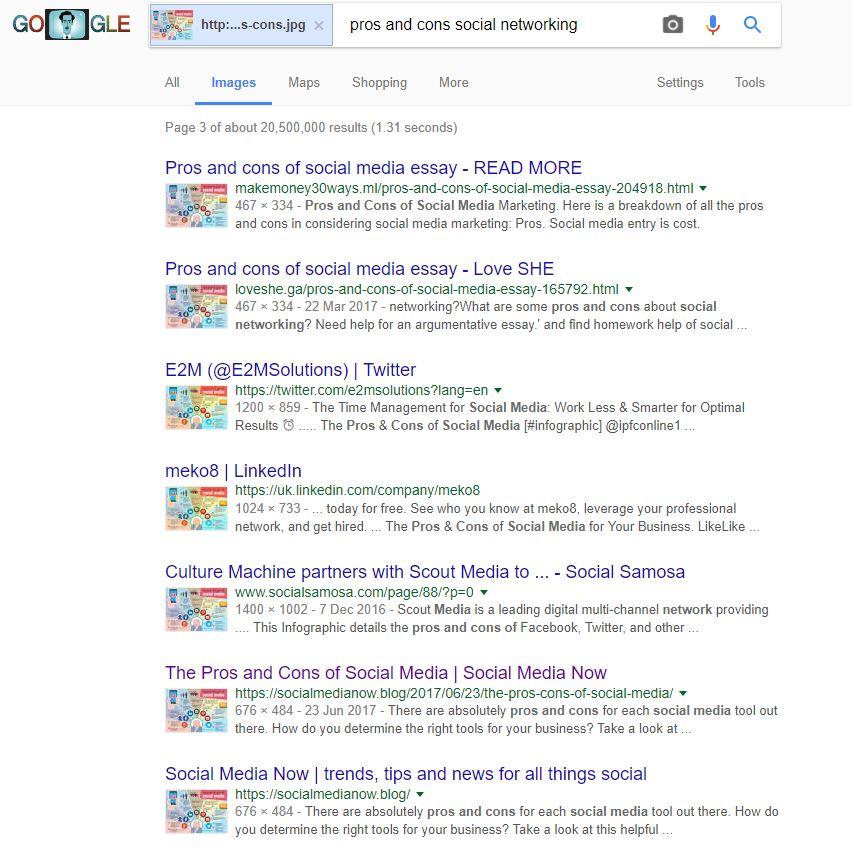 I checked whether each of these sites had credited Click Consult and contacted those that hadn't (or had linked to another site where they had found the image) to ask them to link back to us. The majority where happy to do so, helping us earn eight links with DAs between 30 and 42.
Image search is an area undergoing rapid development
Bing unveiled its Visual Search earlier this year, a product which stands out from similar offerings by Google and Pinterest for its ability to come up with related images by actually searching within images. It can then direct users to a retailer's website to purchase the item. This offers huge opportunities for retailers and marketers.
Google is rolling out Google Lens, which allows users to search within image results on mobile.
---
If you want to find out more about how you could improve your backlink profile and other ways to enhance your search engine visibility, request your free bespoke organic search (SEO) site analysis today.