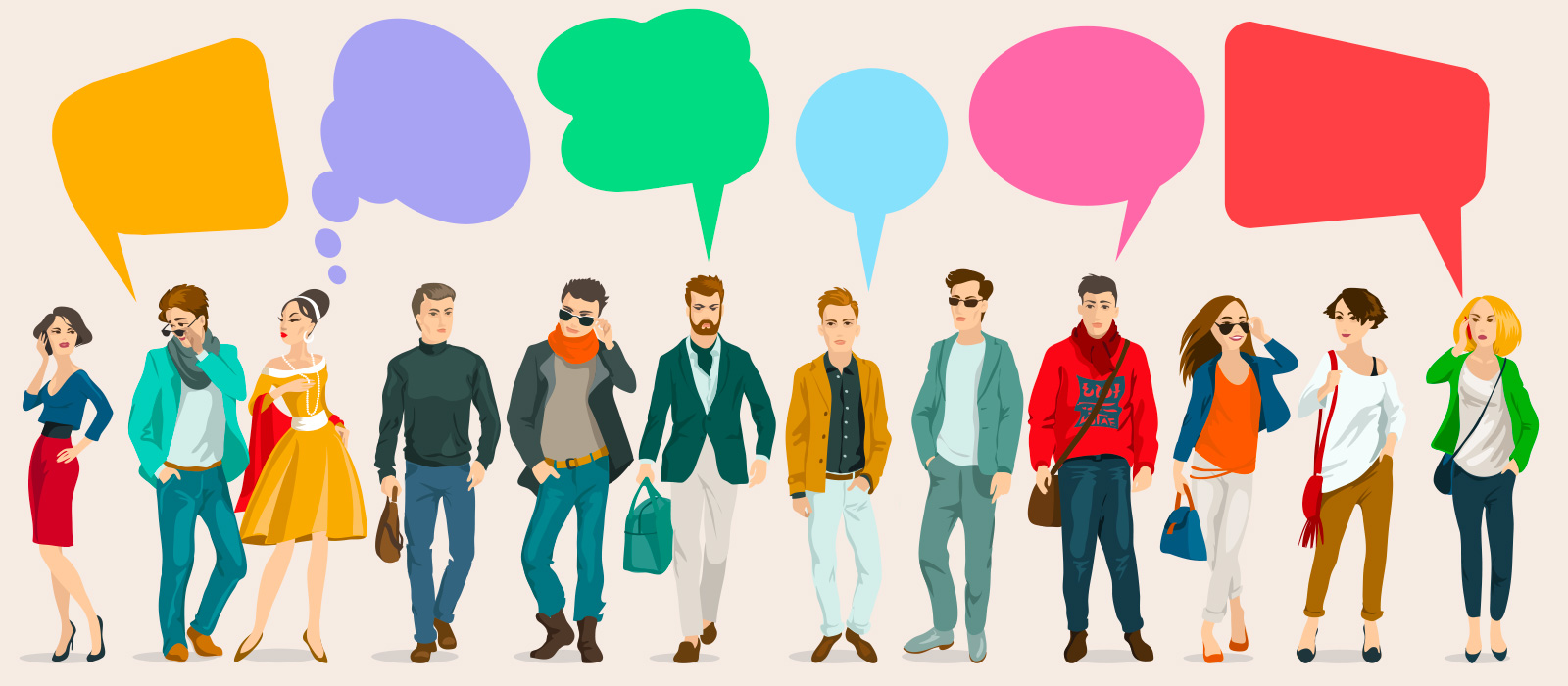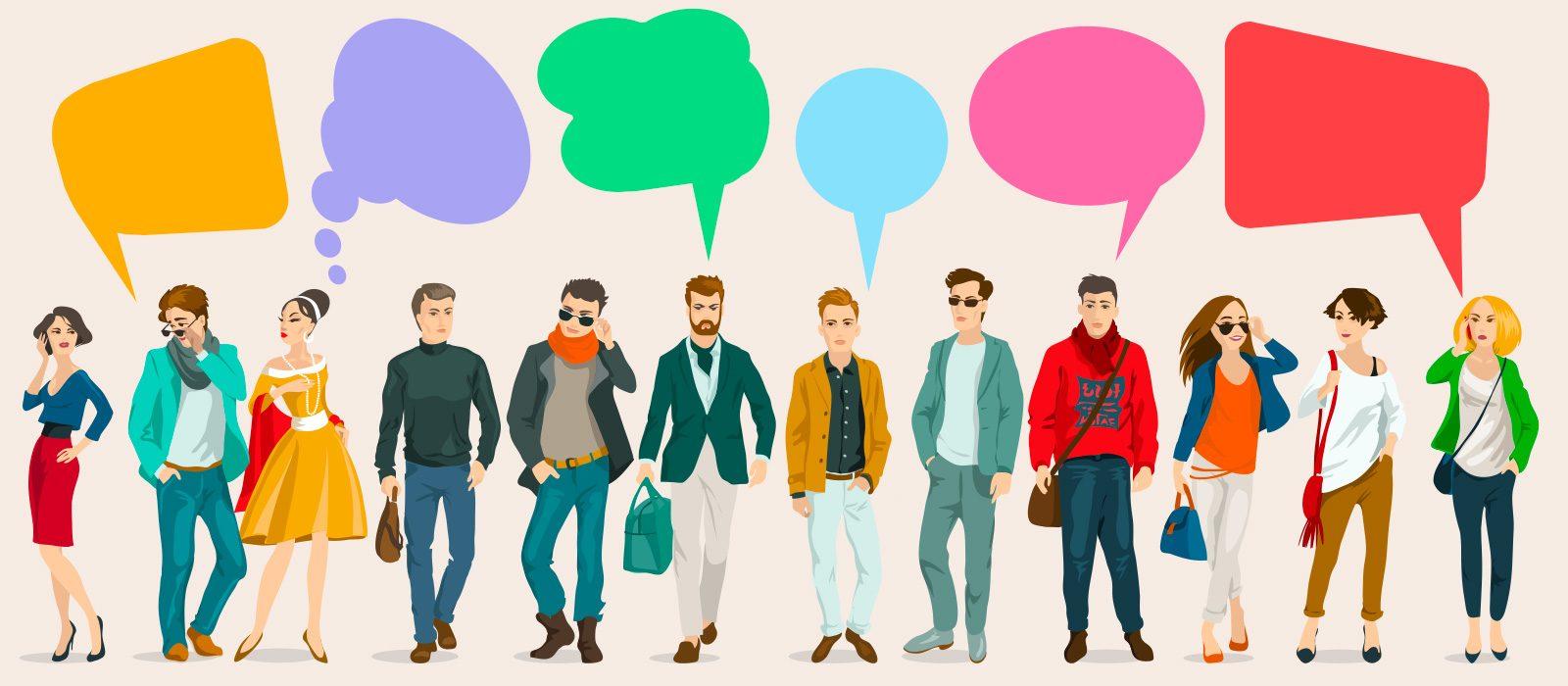 6 steps to influencer marketing success
Jun 26th, 2020
In the last few years the term 'influencer marketing' has become something of a buzzword and whereas it used to be a term used solely for celebrities and the very best bloggers, (those with the largest audience)
---
Nowadays however, anyone can be an influencer and we are seeing more and more individuals, with smaller audiences, but a focused niche becoming influential in different markets. 
Brands and businesses are clamouring to work with these individuals and their worth in terms of what the add to content marketing campaigns in terms of awareness and shareability are worth their weight in gold. 
Let's begin…
What is influencer marketing?
Influencer marketing is a type of social media marketing that uses endorsements and product mentions from influencers–individuals who have a dedicated social following and are viewed as experts within their niche. Influencer marketing involves forging relationships with influencers who share the same target audience as your brand, then working with them to create, post and share high quality content that their audience will find useful, relevant and engaging
It works because of the high amount of trust that influencers have built up with their following, and recommendations from them serve as a form of social proof to your brand's potential customers.
There are some people who think that the sole purpose of marketing is to get the customer to buy a product. This couldn't be further from the truth. The goal of getting consumers to buy is obviously how a business makes their money and how they review their marketing performance, but in truth every stage of the buyer's journey is an opportunity to build the relationship and this is why marketing budgets are now distributed more evenly.
Here are the 6 steps that we advocate if you are looking to build a successful influencer marketing campaign.
1. Campaign objectives – Each campaign should start by clearly defining your brand's overall aims and objectives. A selection of these can be seen below:
---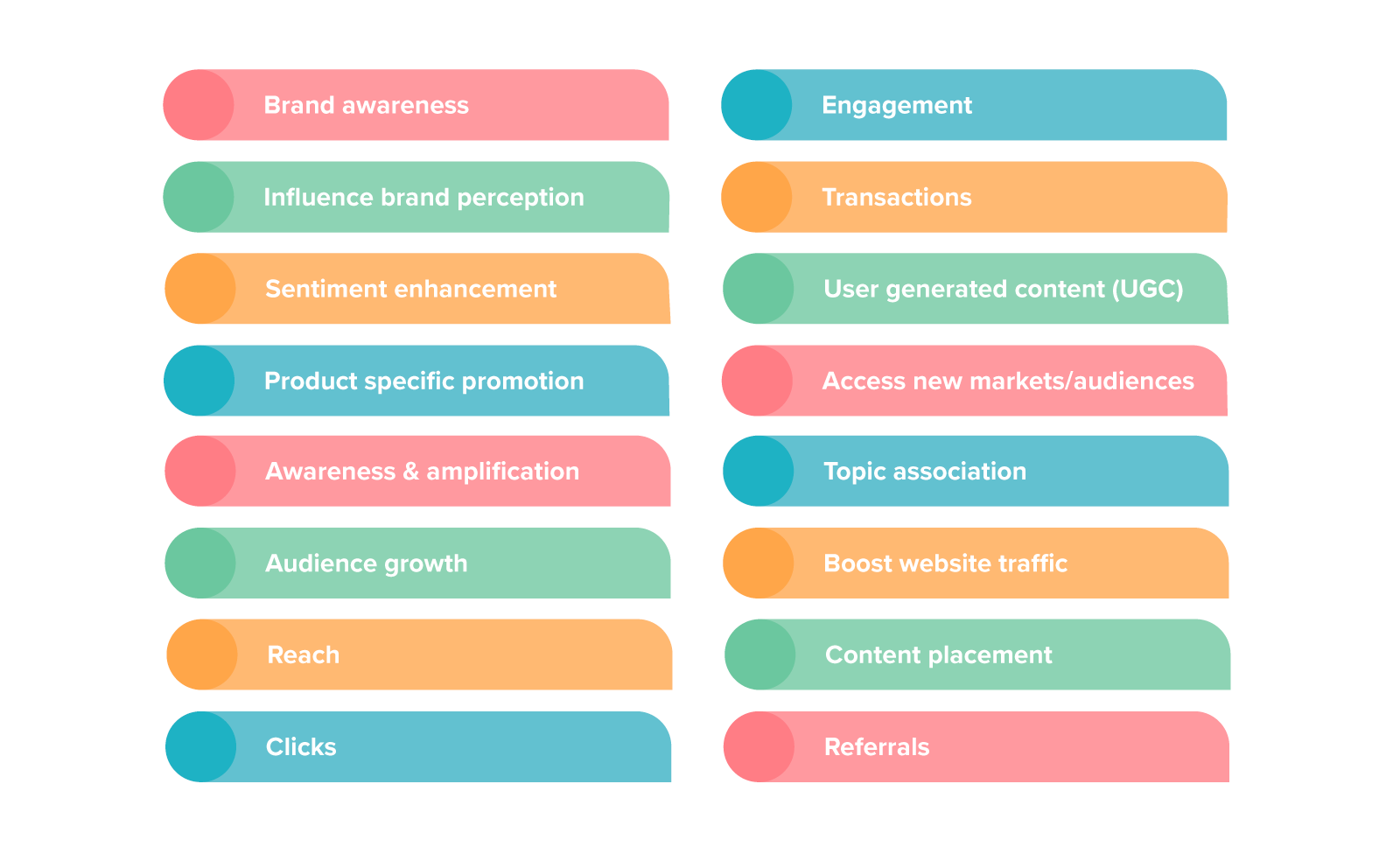 ---
2. Market analysis & campaign research – At this stage you should initially undertake research that will analyse your business and its wider marketplace. This period will allow you to analyse media channels, audience demographics, creative strategy, influencer success stories while also reviewing competitor activity to help identify campaign opportunities.
3. Creative strategy – Based on campaign objectives and utilising insights from the marketplace research, you should come together for concept ideation and development. It is here that both content marketing and social media experts should bring ideas and concepts to life, developing creative campaigns that will activate and engage your target audience.
4. Influencer identification – It is vital that you build relationships with key influencers across multiple industries, however for every campaign you run you should always ensure each partner is the perfect match to represent your brand's story and campaign.
5. Outreach & content distribution – This stage involves approaching agreed influencers, negotiating terms and briefing in the campaign concept and objectives. From here you can launch your campaign and execute each element of the strategy, ensuring your campaign remains on track at every stage.
6. Reporting & campaign measurement – Using a unique blend of industry leading software and in-house technologies, you should have the tools and experience to monitor, track and analyse the success of campaigns in real-time.
The difference between endorsing and advocating
One of the things that crops up most often when discussing social influencers is the battle over whether they are being paid or sponsored to endorse a product or if they are simply mentioning it as an advocate. Brand ambassadors are handy to have, and paying a big name or influential individual to promote your brand online can see both your audience and reputation grow. The key thing here however is that consumers are far more likely to believe a recommendation that appears to be organic rather than paid for.
Having brand advocates who are real and who really like your products and services can boost your returns at a better conversion rate, meaning that although a larger audience offers better visibility and more impression it doesn't always convert into a monetary return.
---
Speak to our content marketing team today and discuss your next influencer marketing campaign