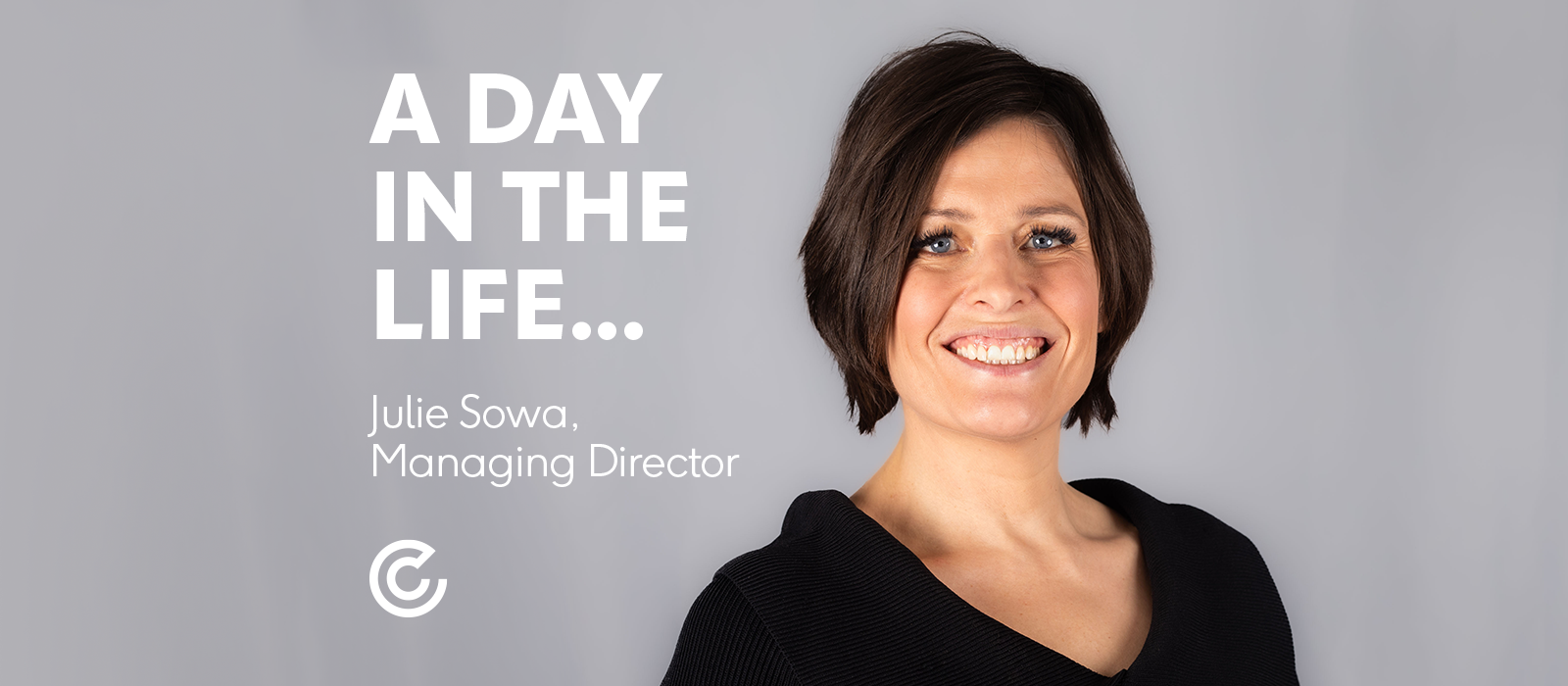 A day in the life of Julie Sowa, Managing Director
Apr 4th, 2022
It's been a few months since our last "a day in the life of", so we thought we'd kick off with Julie Sowa our Managing Director…
---
1. Could you tell us about how your role has evolved since you started working with Click?
I have always been involved on some level with the commercial growth at Click. I suppose it is the size of the commercial pie that I am now accountable for. Previously it was my own personal sales target. Now, it is the entire company's growth targets and ambitions.
I guess it has also evolved in terms of my responsibility to my teams. I am not just supporting the sales and account management teams in isolation any more, I am supporting and upholding the values of all of Clicks internal teams and ensuring that I lead by example.
2. What does a typical day look like for you?
The only 'typical' part of a day for me is checking my emails. No one day is the same. One day I could be preparing and leading a sales pitch… the next day I could be deep in planning mode with various depts within Click and another day I could be attending an industry thought leadership conference to stay abreast of what's new in the industry. So 'typical' doesn't really exist for me. And I love that!
3. What do you find the most challenging aspect of your role is?
I think I would have to say, juggling the needs and ambitions of the business against the fast pace and changing face of the industry as a whole, whilst ensuring that expectations are being met from both a company and employee perspective.
4. What's the best part of your role?
The best part of my role is knowing that I, along with my leadership team, can effect real change and progress within the company for the better. We know the industry is moving at pace and we know that things have changed as to what our teams expect from the agency that they work for. By being able to influence both these moving parts for the better, is probably the most rewarding aspect of my role.
5. What do you see for the future of Click?
The future is very bright for Click. We have a wonderful team of people and great clients who want to grow with us. We have always prided ourselves on delivering best in class search strategies and this is ever evolving with the latest industry updates – we, as an agency have always embraced these changes and quickly adapted to suit. Our ability and expertise at being able to do this ensures a very bright future indeed for the agency and we look forward to onboarding new clients who share in and value this ethos.
---
We hope you liked getting to know Julie a bit better, we're looking forward to continuing this blog series as the year progresses!