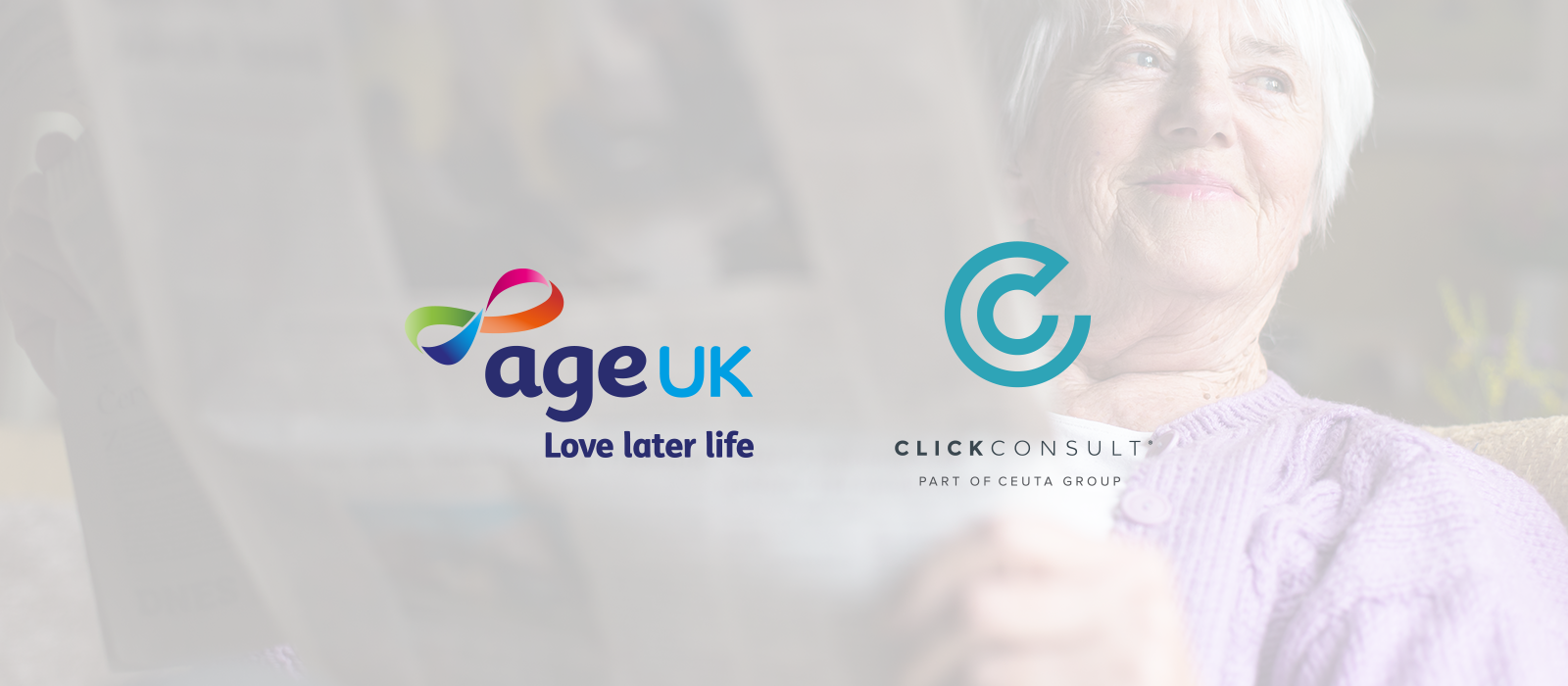 Age UK appoints Click Consult for Integrated Digital Marketing Strategy
Nov 5th, 2019
Age UK has appointed Cheshire search and digital marketing agency Click Consult, following a competitive pitch process, to deliver a comprehensive, full service strategy, including organic search (SEO), paid search (PPC), affiliate marketing, content marketing and programmatic display.
---
Click will look after the website strategy for Age UK (the website for the charity) and Age Co (the site listing all the Age UK trading products including financial services and independent living products).
Over the last 12 months Click has seen its largest sustained period of growth, with a number of big brands choosing us for their strategies. Click has also hired a number of new staff in key positions and has expanded all teams in line with our growth.
All of this means that we have been honoured with the title Large SEO Agency of the Year and have been rewarded with an award for Large Agency Growth.
Speaking about the appointment, Click Consult CEO, Matt Bullas said: "This is a fantastic piece of news for the team here at Click. Over the years we have worked with a number of organisations in the Charity sector and have produced award-winning campaigns for them. We are confident that we can do the same for this fantastic cause and know that with the right support from us we will be able to drive the charity forward online.
"Age UK is a fantastic organisation and their passion is one of their most impressive attributes. We want to make the task of improving their search and digital performance as easy as possible and therefore allow them to do what they do best, helping those in need during their later life.
"On a side note, this client win is just one of a number of large partnerships made in the last 12 months. We have recently been selected to produce a strategy and deliver campaigns for a number of big brands which shows our standing in the market and our growth."
---
Want to find out what an award-winning digital marketing agency can do for your brand? Contact us today to find out more!