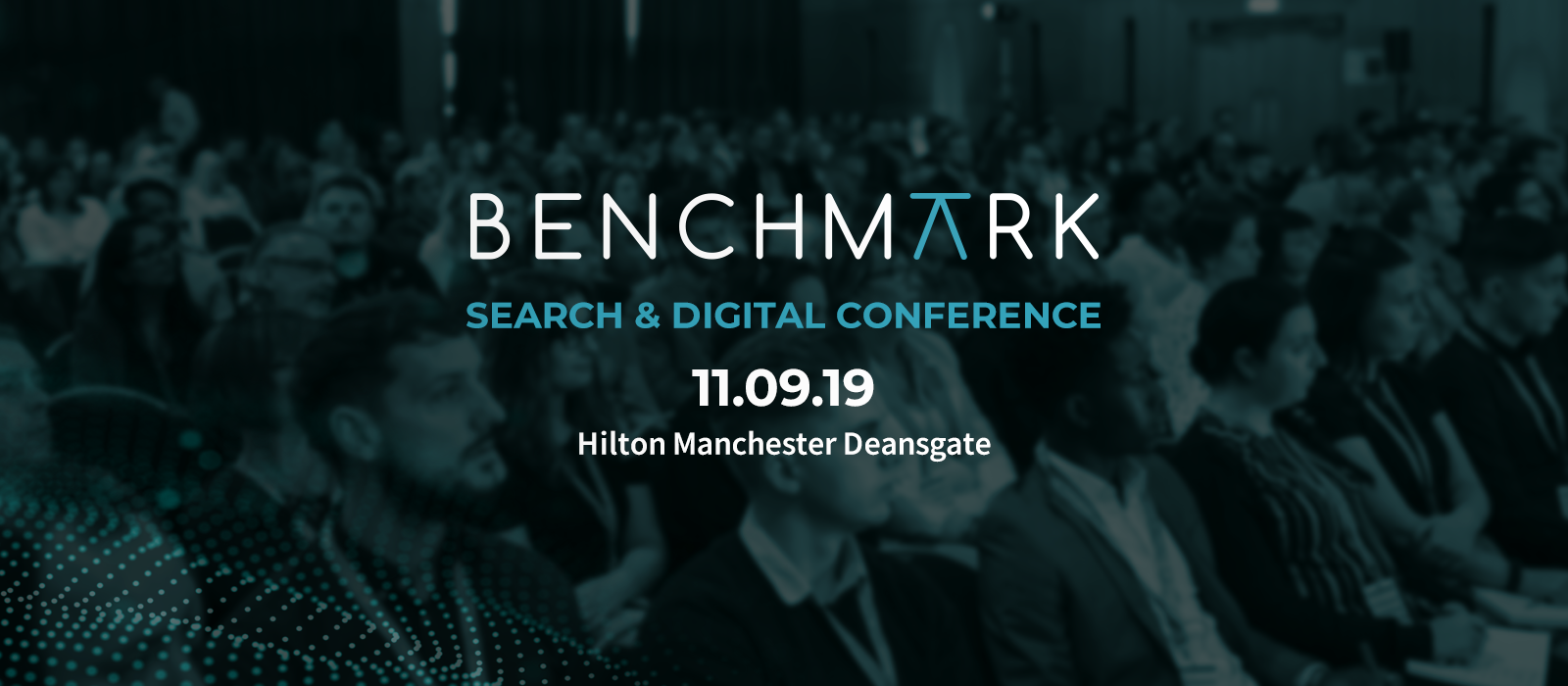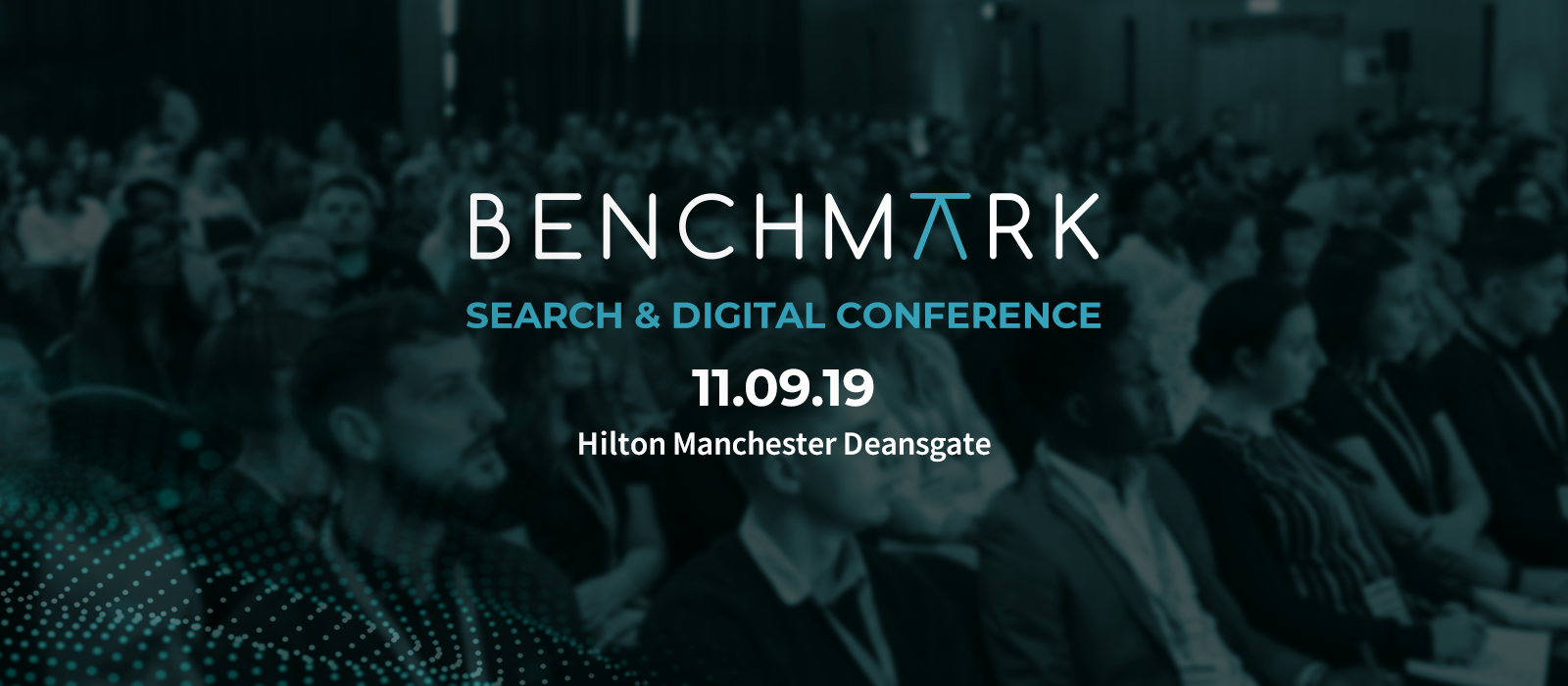 Benchmark 2019 – What to expect from your day
Sep 4th, 2019
It's now a week until Manchester's Benchmark Search & Digital Conference – the premium conference for in-house search marketers in the north of England. Here are a few things to look forward to next Wednesday…
---
The talks
You can look forward to hearing from 16 speakers from top brands throughout the day – here are some highlights to give you a taster…
Achieving business success on Snapchat
Sam Bevan, Regional Manager (EMEA), Global Online Sales, Snapchat
Sam joined Snap Inc. as the founding member of Snapchat's Emerging International team in October 2016. Prior to joining Snap, Sam worked with SMB clients at both Google and Facebook. Sam brings a wealth of expertise in the digital advertising landscape and can advise on the strategies that can drive success across all verticals, for businesses of all sizes. As Snapchat's Emerging International Lead, Sam can also help businesses in the region navigate new platforms and exceed their performance goals.
Flatpack your SEO!
Arnoldo Cabrera, Global SEO Team Leader, Ikea
Arnoldo has been working in retail with IKEA Global for almost six years. Prior to IKEA, he has worked in a variety of industries such as hospitality, online gaming, and IT Security. Since the beginning of 2000, he's focused on digital marketing with a high focus on Multilingual Search Engine Optimisation.
How to start a link building campaign fast (without spamming)
Joshua Hardwick, Head of Content, Ahrefs
Joshua Hardwick is an SEO specialist with over eight years experience in SEO. He's also the Head of Content for Ahrefs, an industry-leading SEO tool. He specialises in white-hat link building and creating link-worthy content. Next Wednesday he'll explain how to kick off an outreach campaign in minutes using smart workflows and automation.
Why Google isn't giving update advice anymore
Why Google isn't giving update advice anymore
John Warner, Senior Marketing & Content Executive, Click Consult
Following completion of both a Bachelors and Masters degree while working in a dismal call centre, John was delighted to join Click Consult as a content writer in 2015.
With published work covering fiction, journalism and literary criticism, John has become a regular contributor to numerous digital industry publishers – including The Drum, SEMRush, State of Digital, Econsultancy and more – where he writes about a wide variety of technical and creative topics.
Since 2015 John has accrued numerous qualifications in SEM, and has been chosen to speak at some of the UK's largest digital conferences – including Click Consult's own Benchmark Search Conference, Brighton SEO sister event Measurefest and Ignite B2B.
Ask the panel
Got a niggling question, or one of the talks sparked an idea? Take the opportunity to put your own questions to a panel of experts made up of speakers from the day. Sign up when you apply, or if you've already got your ticket, you're welcome to turn up on the day.
Future Proof Your Strategy: SEO, Content Marketing and Social Media in 2020 – 10.50am
Driving Paid Media Performance Through Artificial Intelligence and Automation – 13.00pm
Get hands-on
Immerse yourself in one of the industry's fastest growing trends by attending one of our in-depth workshops on user focused content. Find out what it is and how using it can improve your website's value and ranking. Sessions are available at 10.50am and 13.05pm.
Not signed up yet? Get your skates on and do it now – it's free!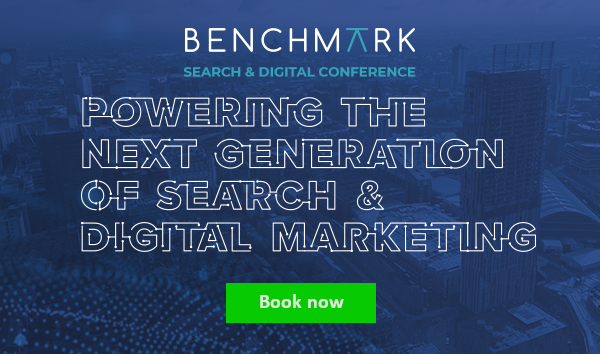 ---
You can access content from on previous Benchmark Search Conferences, here.