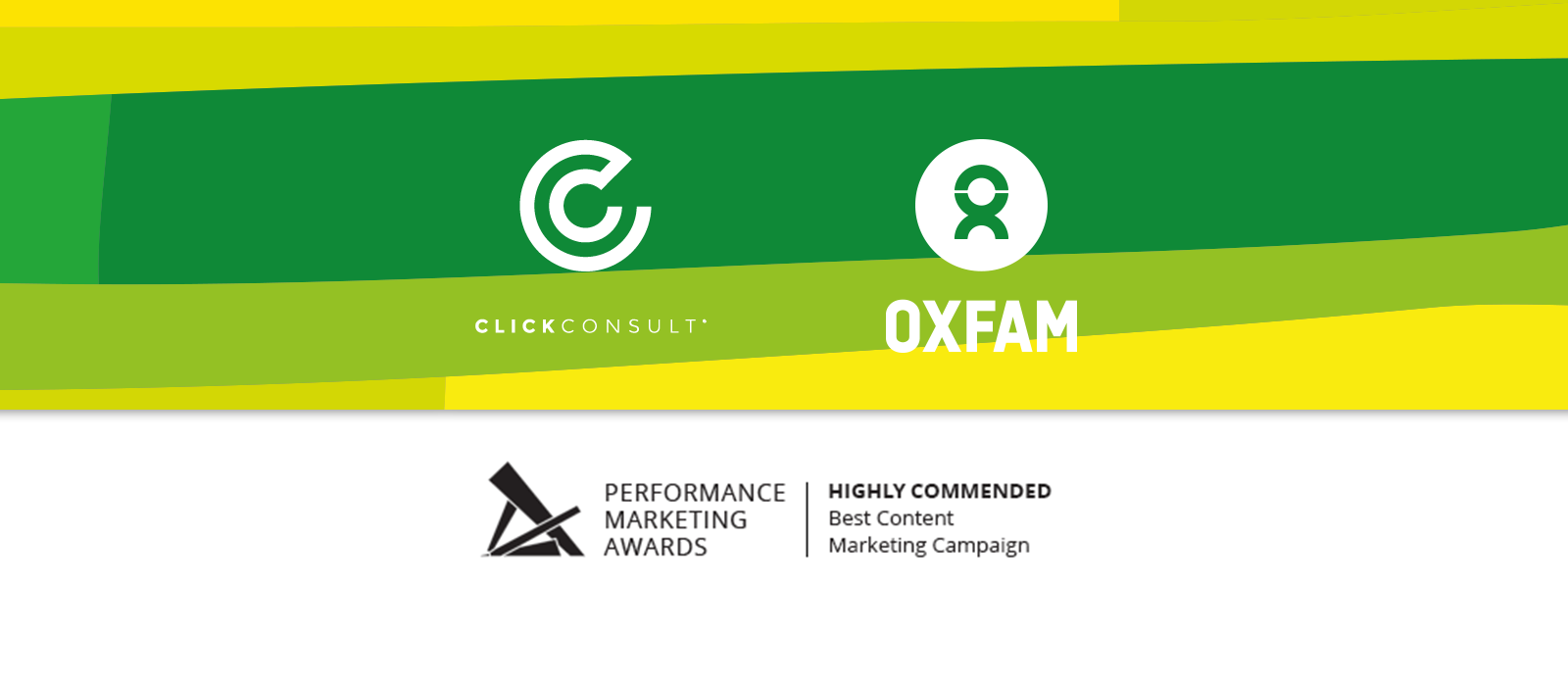 Click Consult's 'Oxfam Unwrapped' campaign receives high praise from PMA judges
Apr 29th, 2016
Though making the shortlist for the prestigious PMAs was an honour, to be singled out by the judges for such high praise is an additional pleasure
---
The special commendation came for Click Consult's mixture of multi-media asset creation and the provocation and harnessing of genuine empathy with and good feeling for Oxfam. Though peak interest in the charitable gift idea had diminished, we felt the same spirit expressed during its peak in 2006 could be recaptured by a bespoke, dynamic content marketing campaign.
---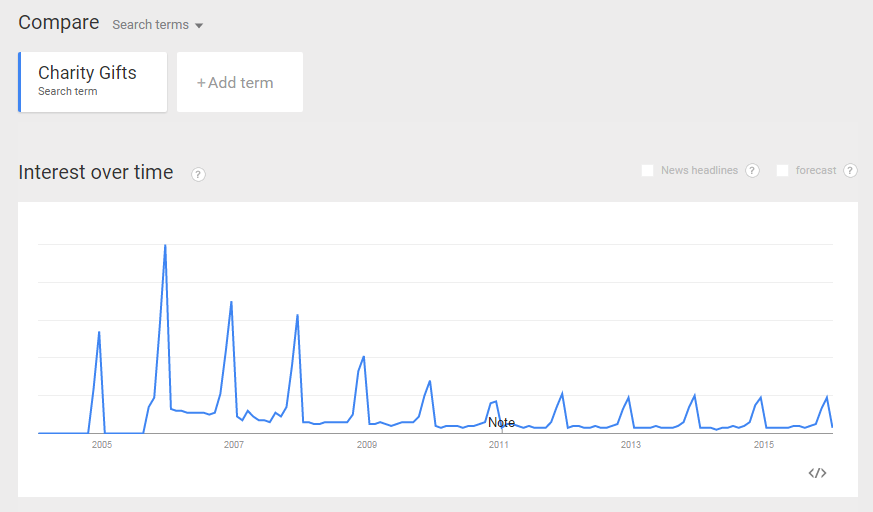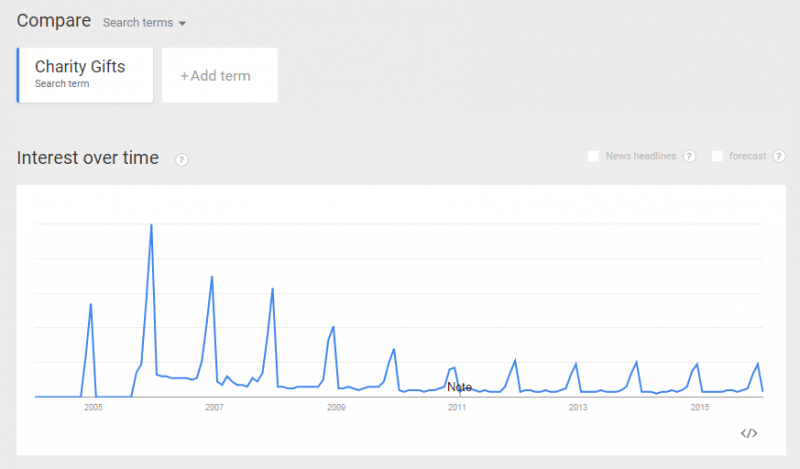 ---
In order to achieve this, the campaign objectives were:
To increase brand awareness across broader demographics.
To positively impact page rankings across the 'Unwrapped UK' site area.
To increase the organic ranking for vital 'Charity Gifts' search term.
To create natural, high quality, shareable content.
To create a campaign empowering bloggers, making them want to be part of it.
Increasing brand awareness was done in a variety of ways – each nested and interlinked with all other areas of the campaign's aims from outreach to and conversation with bloggers carried out on social media, to the creation of a bespoke 'badge' to generate links, and the creation and distribution of high-definition, high quality images and informative fact-sheets to assist active participation by the blogger community.
As a globally recognised brand, all assets needed not only to be of great quality, compelling and unique, but also able to blend seamlessly with the existing Oxfam assets and branding strategies, while dynamic enough to be regularly updated to take advantage of and build upon pre-existing seasonal peaks in traffic.
---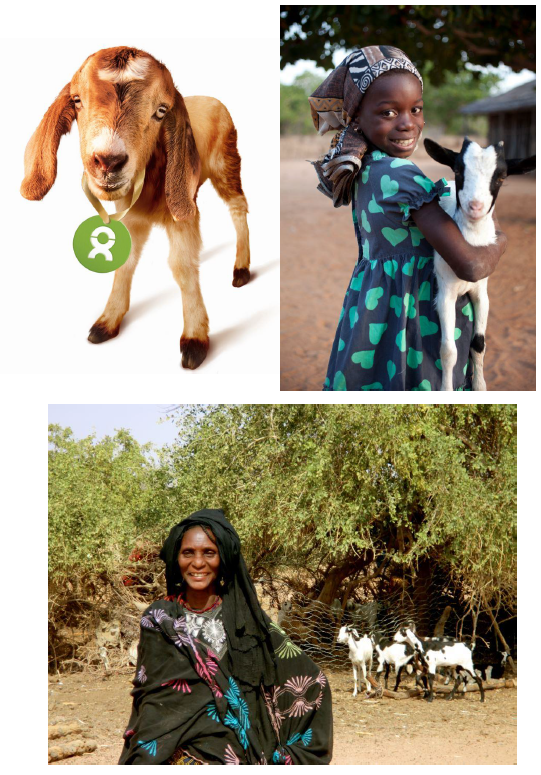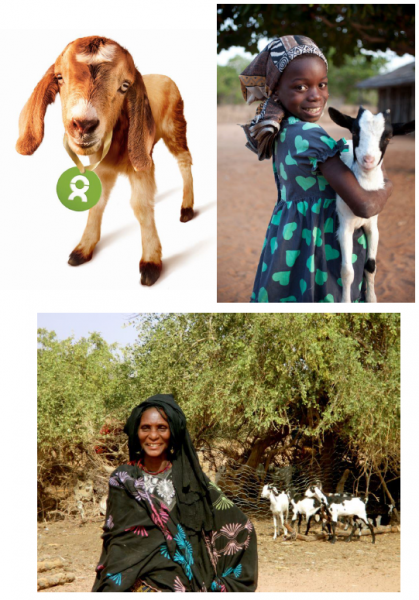 ---
The effort was not only in seeking to build a campaign, but a community – we knew that the best possible results were going to be gained by appealing to, harnessing and directing the goodwill Oxfam have accrued in their 80+ years of existence, and directing it into this struggling area of their site, enabling bloggers to wear their support of the campaign with pride, thanks to unique visual assets and by remaining open to dialogues with bloggers who needed information or assets to ensure they were getting the right message to the right people.
It is for this reason that the campaign, though losing out to leading, worldwide clothing chain Topshop, received special commendation. The holistic approach, the high quality assets, the devotion to the client brand that is key to Click Consult's methodology all combined to make for a campaign clearly amongst the best of 2015.
---
To find out how Click Consult's campaign service can help to get your brand in front of the people that really matter, contact us today.