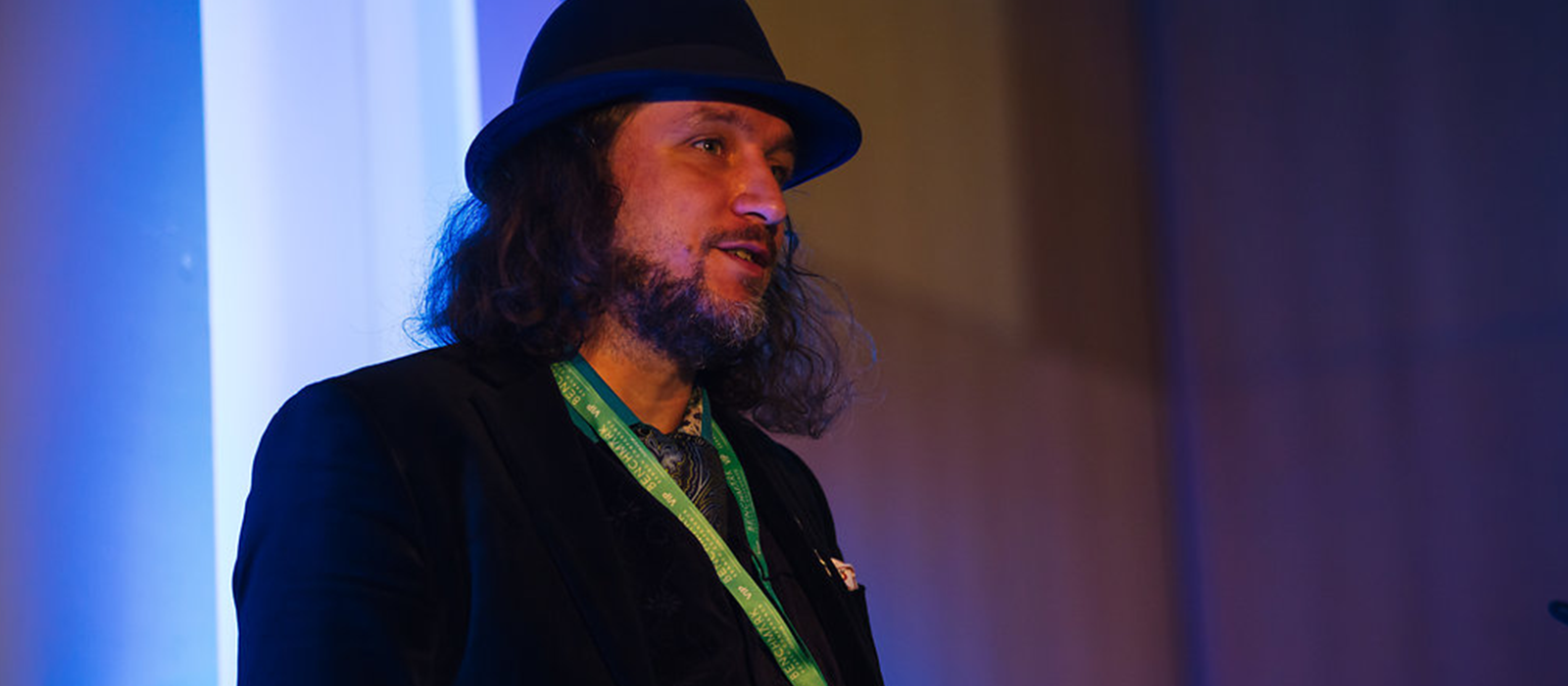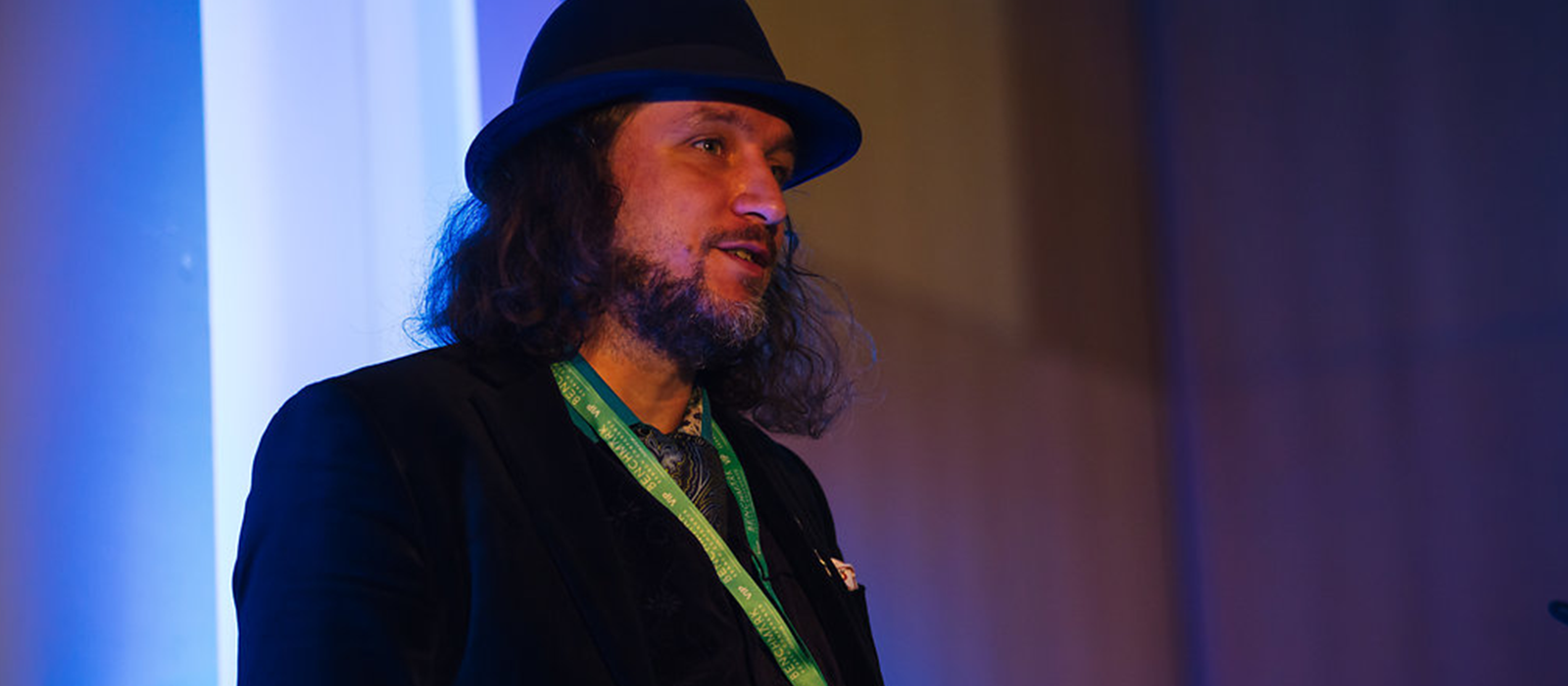 Content Optimisation and SEO in 2018 – Lukasz Zelezny's Benchmark 2018 talk review
Oct 9th, 2018
uSwitch's Director of Organic Performance Lukasz wanted to share some tactics that the audience could take home and use to identify to grow their own brands
---
Tactic 1: Find low hanging fruit with Google Search Console
This point explores using Google Search Console to find where you already rank and, in the next step, how you can improve this ranking.
Lukasz praised Search Console, adding that while he thought the new version was better, there were still some limitations. For example, export is limited to 999 rows (ie, 999 keywords).
He went through the specific steps to take:
Lukasz recommended that if they weren't already, the audience took some time to explore the Data Studio – a relatively new free Google tool, which offers an alternative way to extract insights from data to those who hate working with spreadsheets.
Choose which property you want to work on (ie, which URL).
He adds that, as well examining the site as a whole, he 'slices' uSwitch's website into specific different areas to make it easier to establish where something may be going wrong.
Add all metrics as per default settings
Give Stata Studio access to your Search Console
Create a 'table'
Choose Query as dimensions and metrics (Lukasz adds pretty much all the metrics available).
This, he says, leaves you with a much bigger data set to work from (in his example, 5,196).
We're now only missing URLs. He emphasises that when looking at keywords that trigger specific URLs. There are two ways to remedy this: you can build a blended report by creating two 'tables' in Search Console, or you can copy ('scrape') the results into another tool that provides the URLs – he advocates the second.
Load your keyword list into tracking tool AccuRanker to track the keywords and pair them with the URLs using vlookup: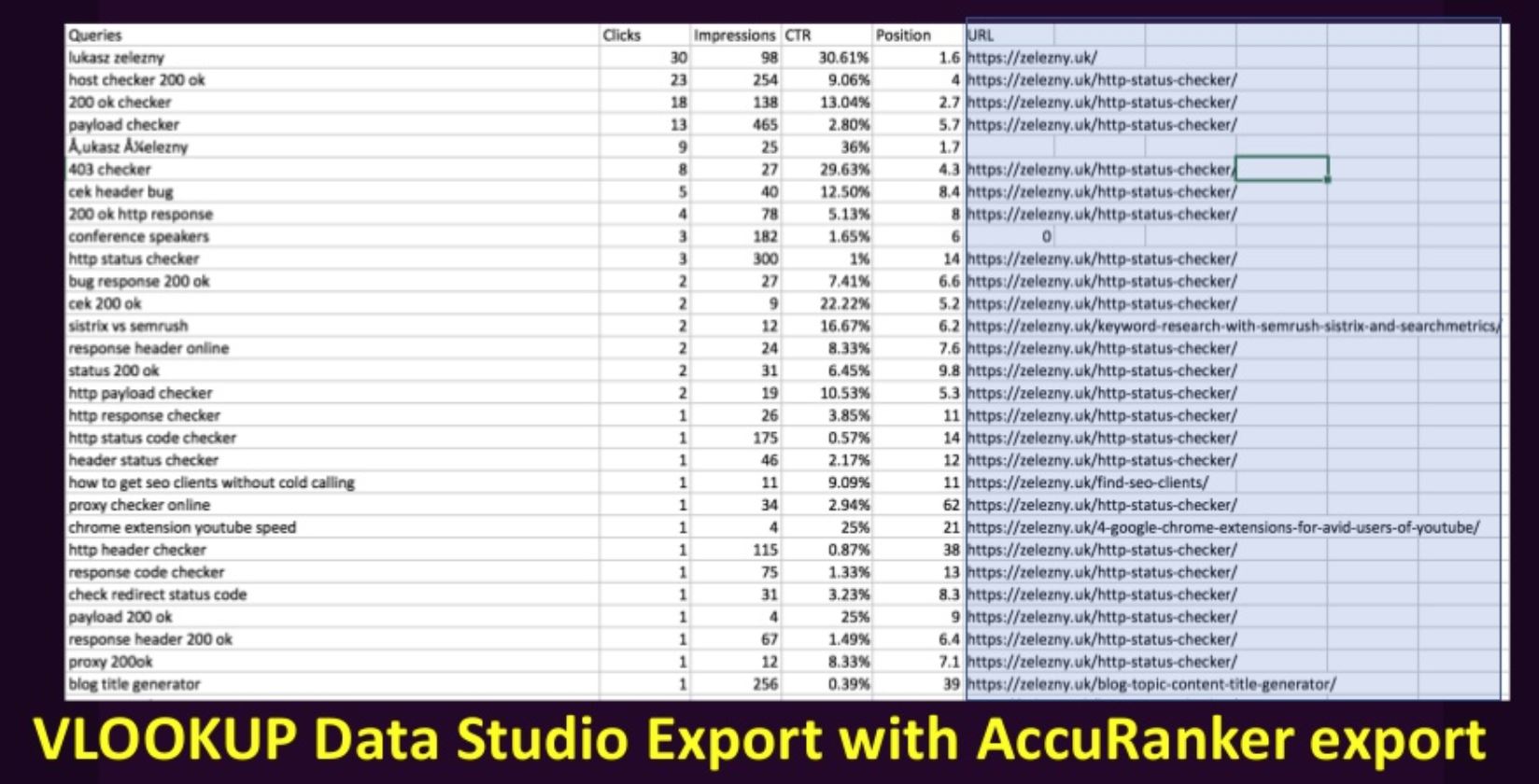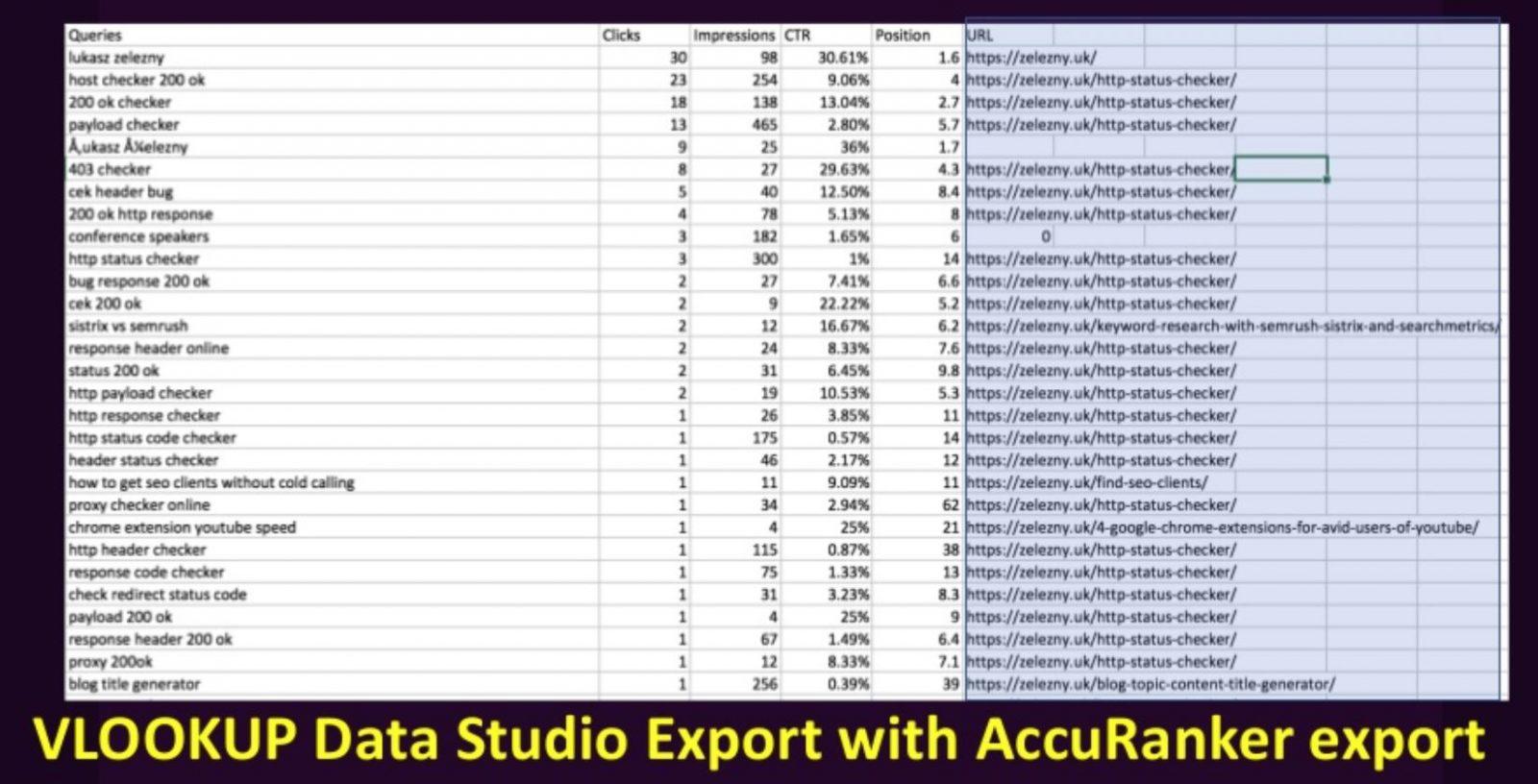 Export the data to give you the data you need to start on-page SEO: keywords, clicks, impressions, click rate, positions and URLs.
Lukasz recommends analysing at scale 250 keywords a week for the optimum results.
Tactic 2: Content gap analysis
Use SEMrush to find out what content competitors are creating to rank for certain keywords, or what products they are offering that you aren't.
He shows a gap analysis comparing The Telegraph and the Independent. They're both ranking for 200 million keywords.
To demonstrate, he supposes he wants to write about Scotland (a place he loves) and wants to know what topics these newspapers are ranking. He uses SEMrush to identify what keywords rank on page one for both The Independent and The Telegraph and the word 'Scotland':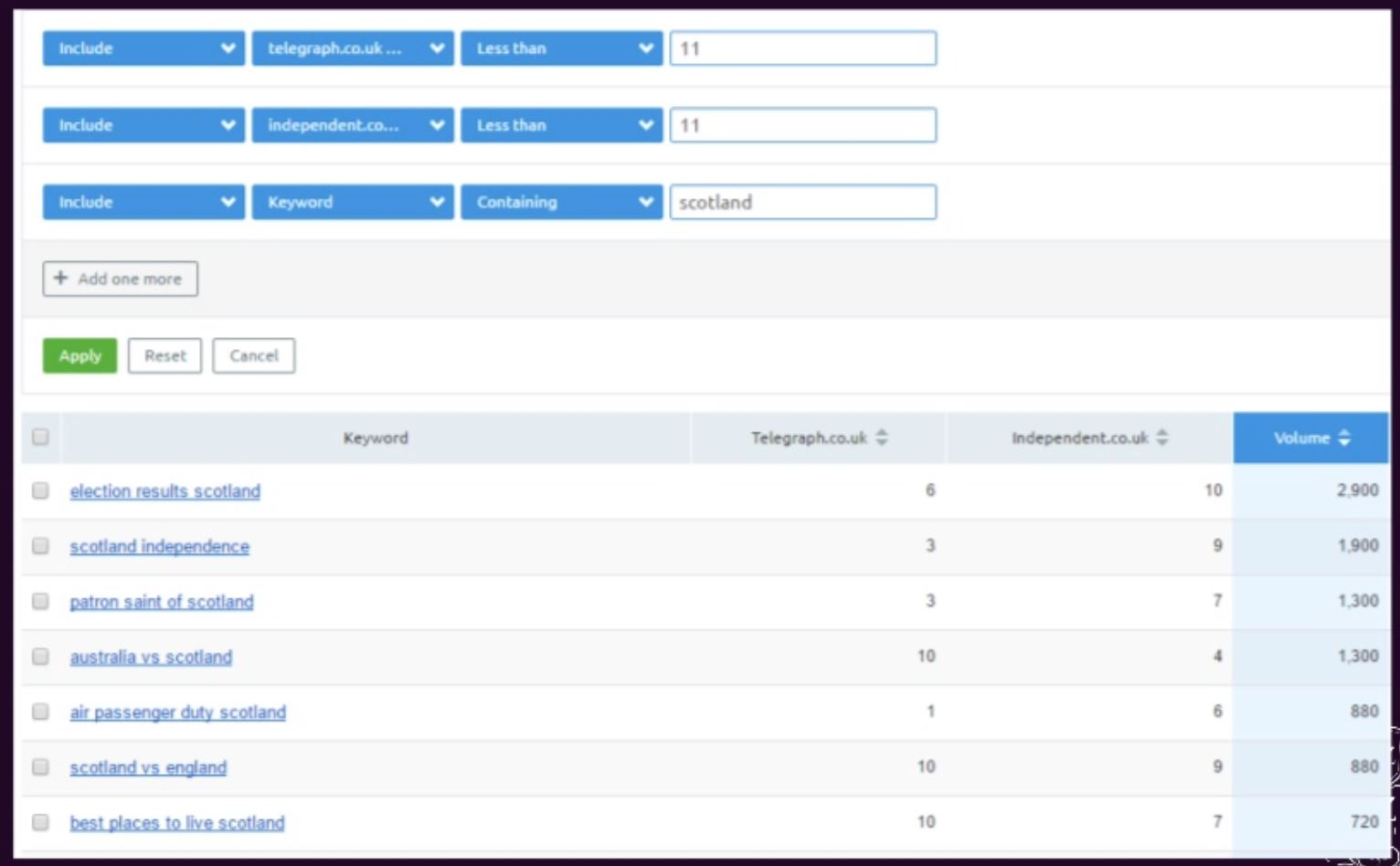 For eCommerce brands, Lukasz added that this was especially useful method to identify the products or categories for which competitors are ranking and you're not. Obviously this leads to a bigger debate about whether you should add these products or categories to your inventory and website.
As far as uSwitch is concerned, Lukasz explain that, using SEMrush, he discovered that their competitors were ranking highly for 'mortgage calculator, 'mortgage calc, 'mortgage estimator' and similar, while uSwitch (a mortgage comparison website) was not:


He knew this meant the competitors have a mortgage calculator tool, and build a business case for uSwitch to create one of their own.
He also uses this report to inform briefs for their Content Team: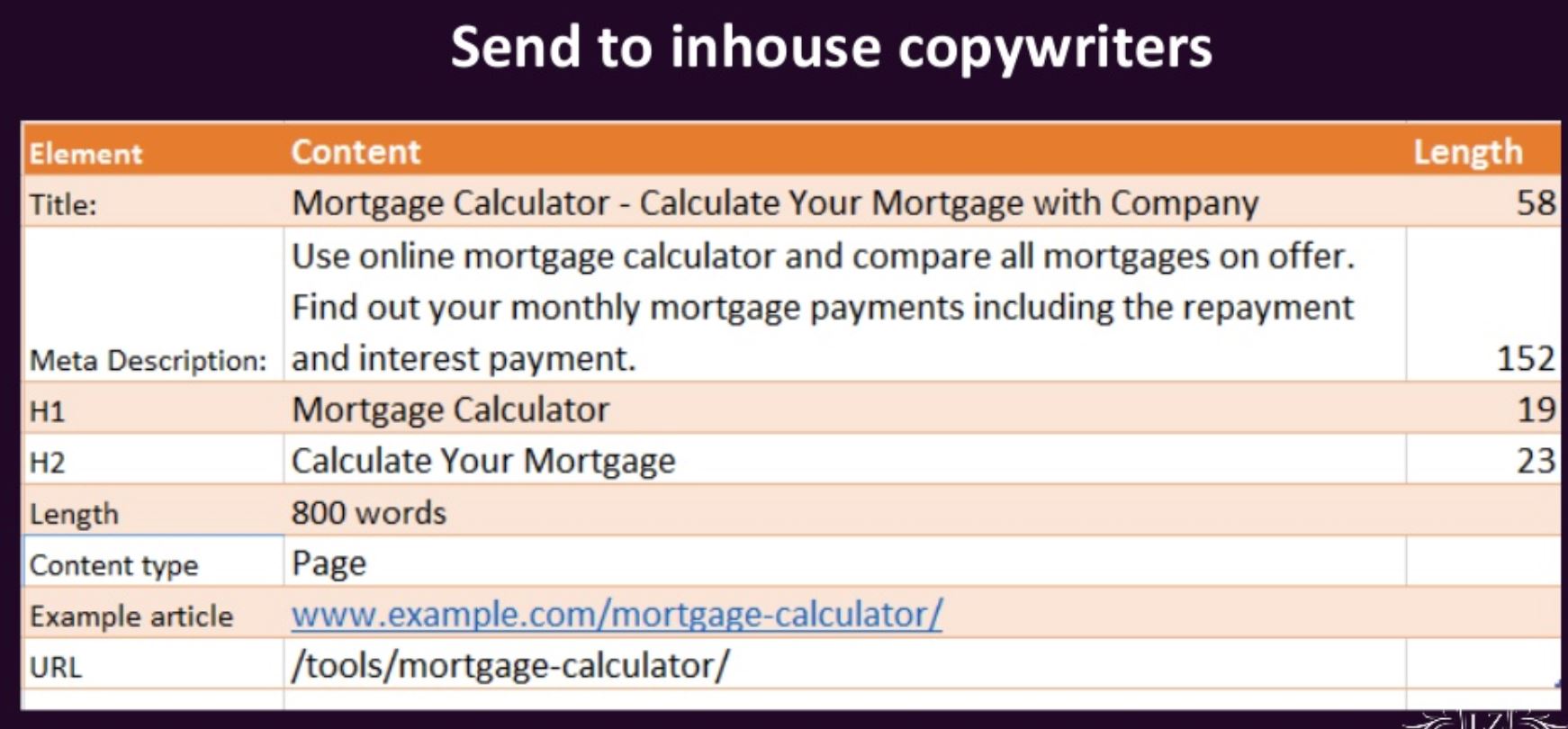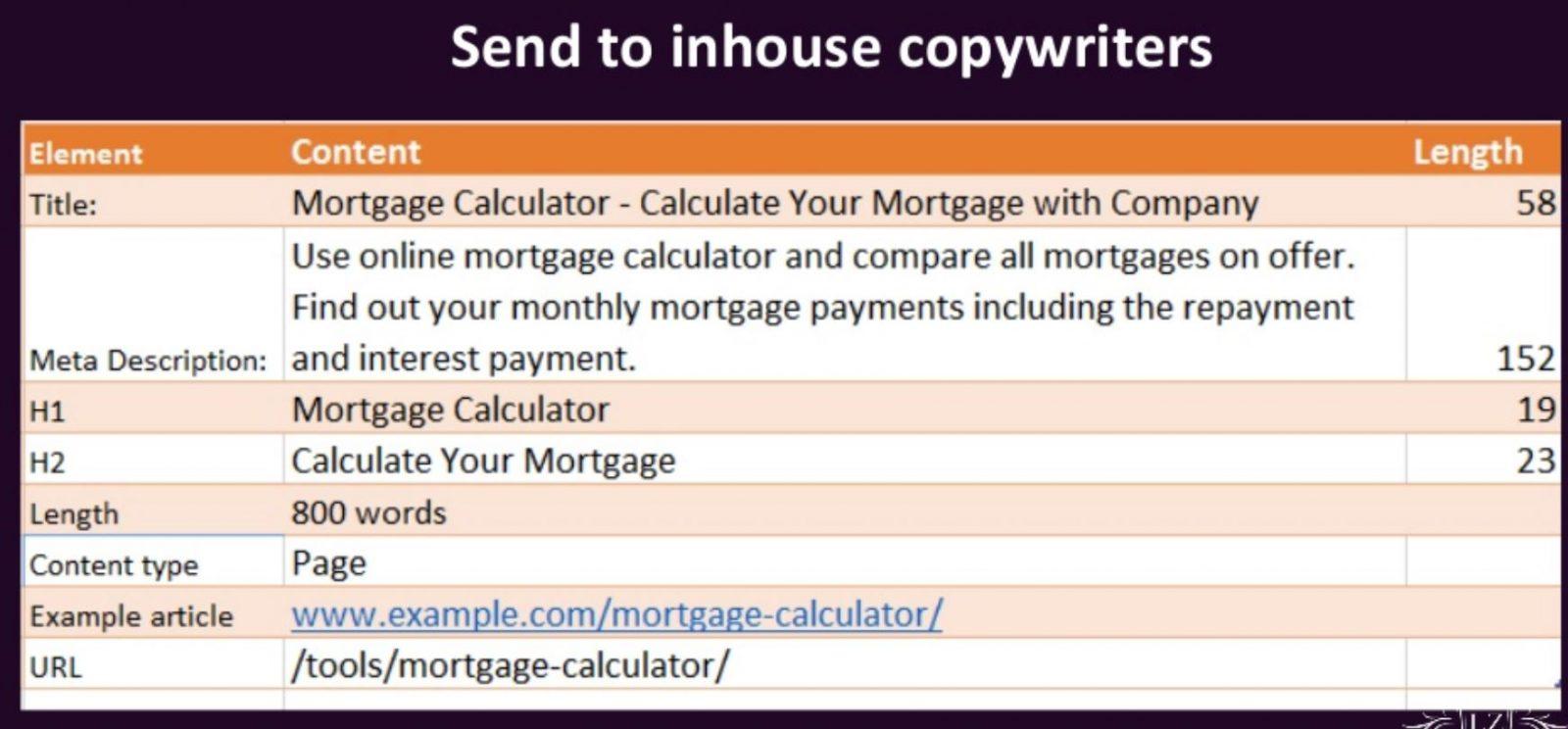 Tactic 3: Link building with brand tracking
Use tools such as TalkWalker, Brand 24, Fresh Web Explorer and Google Alerts to track keywords. This allows you to find mentions of your brand name (including misspellings and other variations) wherever it appears online and request a link back to your site.
Lukasz showed an example of this for his own name – and acknowledged that tracking would be more challenging for those with a more generic brand name, such as Holiday Rentals.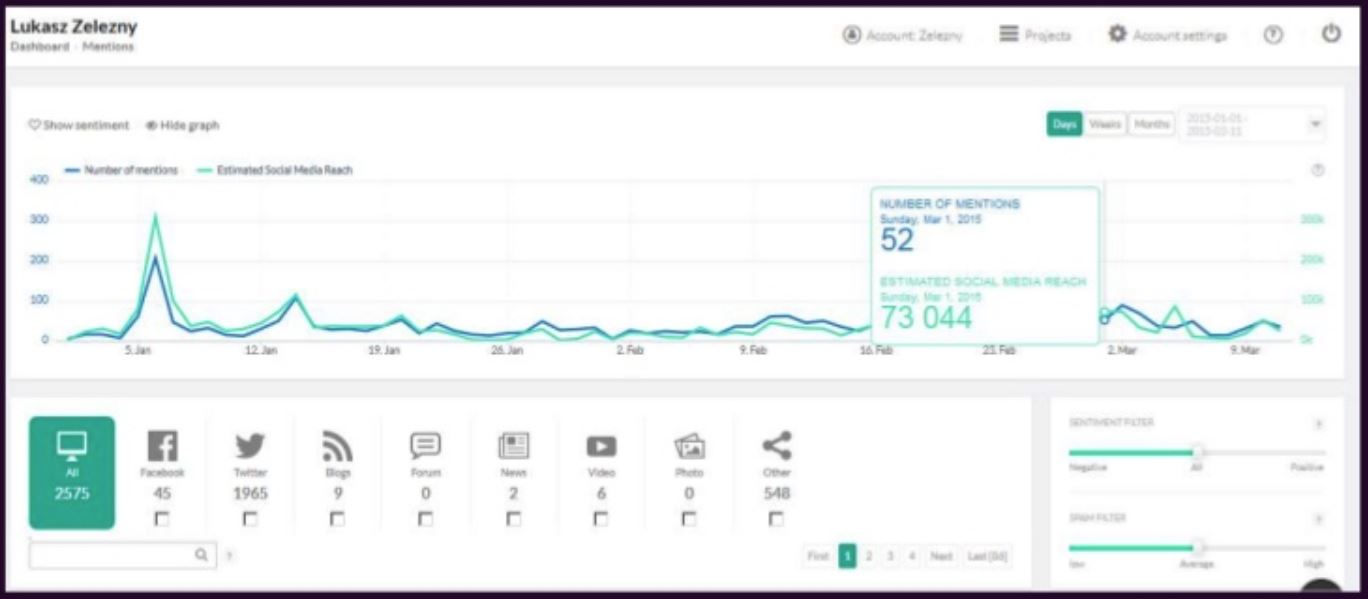 Tactic 4: WordPress plugins
Lukasz used this section to list some plugins that he 'religiously' uses. They included:
OneSignal to send push notifications.
WPA SEO Auto Linker, which allows you to automatically and consistently build internal links between orphan pages.
Smush Image Compressor to speed up image load time.
Gonzales to optimise page speed (paid-for).
Autoptimize, which minifies scripts and generally helps clean up your site.
401 to 301 which automatically redirects users to your home page if they encounter a page that no longer exists.
Append Link on Copy, which automatically adds a link to your page users copy and paste text and track where they are republishing for the chance to earn a link.
He offered a word of caution: install each plugin one by one and check it's not affecting your page speed before you move onto another! As there tends to be duplication or overlap in the purposes of the plugins, you need to test each one to see whether it delivers what you need.
Tactic 5: Cloud
His message here was to always use a fast enough hosting provider,  citing cloud hosting services SiteGround which is good for optimising for page speed.
Closing takeaways:
Always use a fast and optimised hosting provider.
Test different WordPress plugins to improve page speed.
Use your competitors as a great source of data.
---
Watch Lukasz's Benchmark 2018 talk, or view his slides, below:
Content Optimisation and SEO in 2018 – How to Win the Game!
---
You'll be able to see reviews of all of the Benchmark talks on our blog in the coming weeks, but to ensure you're up to date with all things search, sign up to our blog. Alternatively, see how we can help to build your brand online by contacting us today.